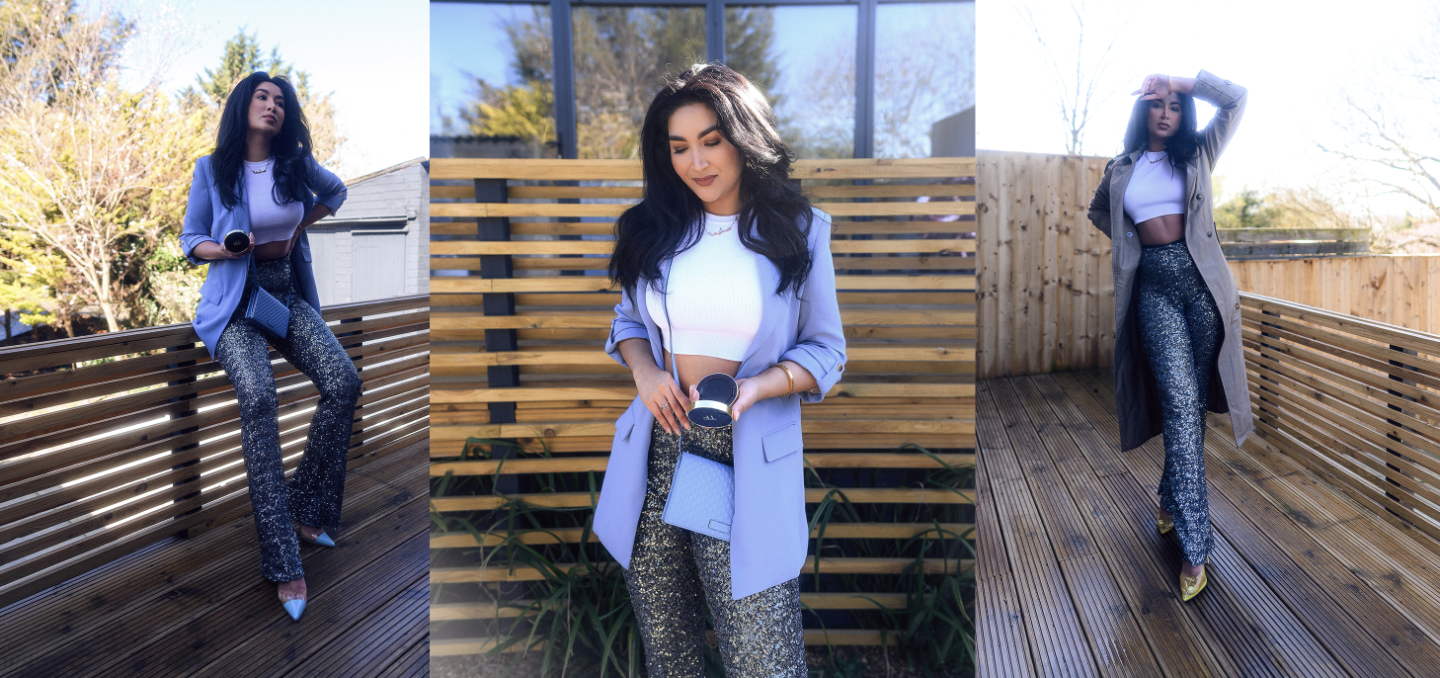 Due to social media we fall into this toxic lifestyle of not re-wearing items. This is especially common with the items that stand out. It's almost become a bit of a fashion faux par to be seen in the 'same outfit' again. I wanted to show a little demonstration on how you can revamp a statement look and give that most loved item another lease of life.
On my socials it's important to me to show as realistic a standard of life as possible. For me it's NEVER been realistic to have new clothes for every day. But also, it's not sustainable or respectful to the items you do have. I believe in getting quality items that make me happy each time I wear them and these sequin trousers were a perfect example of an item that you can rewear and completely restyle!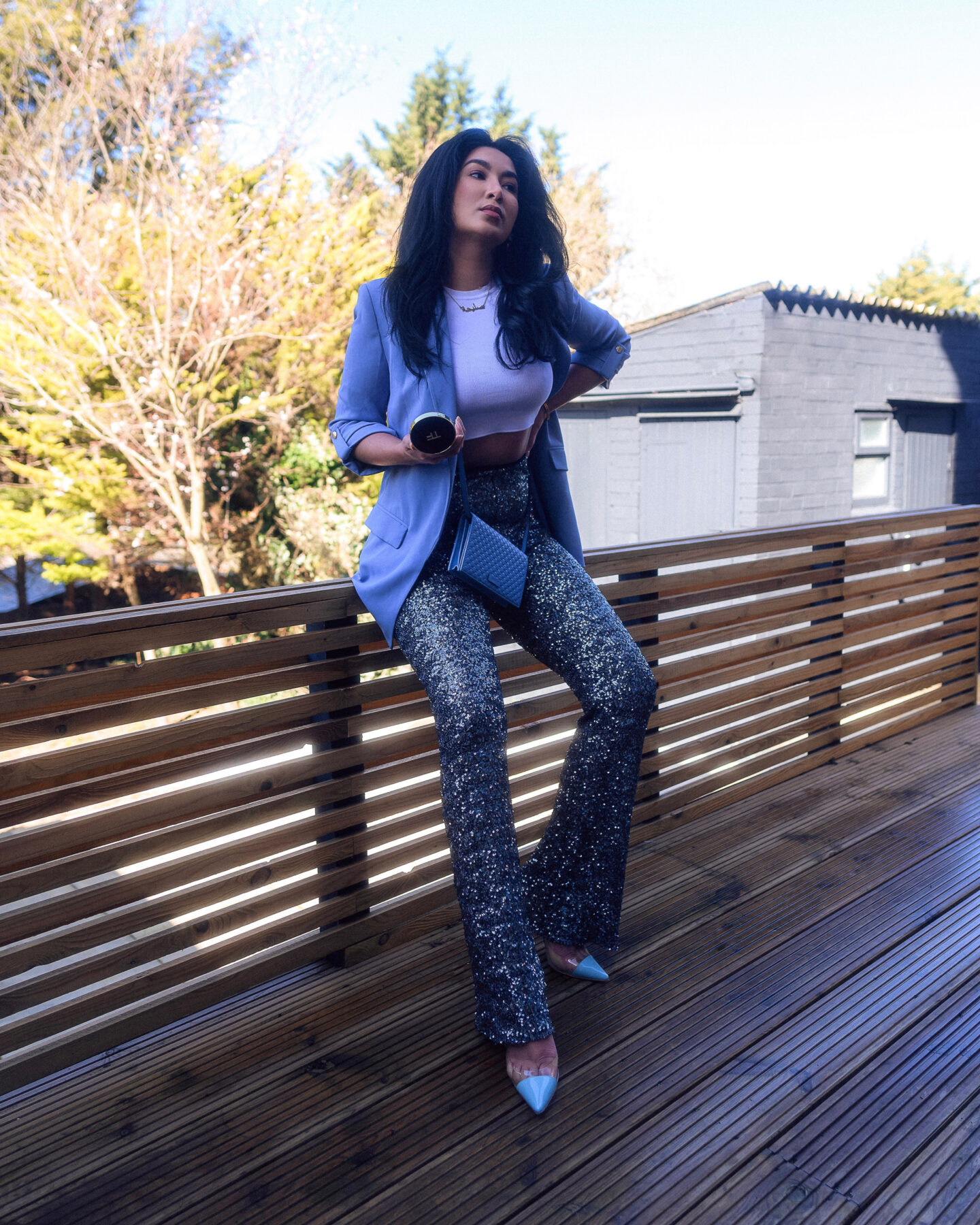 So the first look I went with was this blue disco diva. I absolutely loved this look as it was such a statement. It was a very simple and sophisticated look super easy for spring with the pop of blue. The fun thing is that pretty much any colour would work beautifully with the trousers.
I chose to add touches of blue throughout my look in my handbag (Gucci Microguccisima £450) and my heels (House Of CB £119). (But this can easily be replaced with any colour or even nudes would look stunning!)
I chose to add a basic crop tank top (also from Zara) under the blazer to give a more casual vibe. Again this could be easily swapped out for a smarter look with a shirt.
The second look I did with these trousers was a more edgy look.
The second look (although I took this picture on the same day) just gave the trousers a completely new lease of life!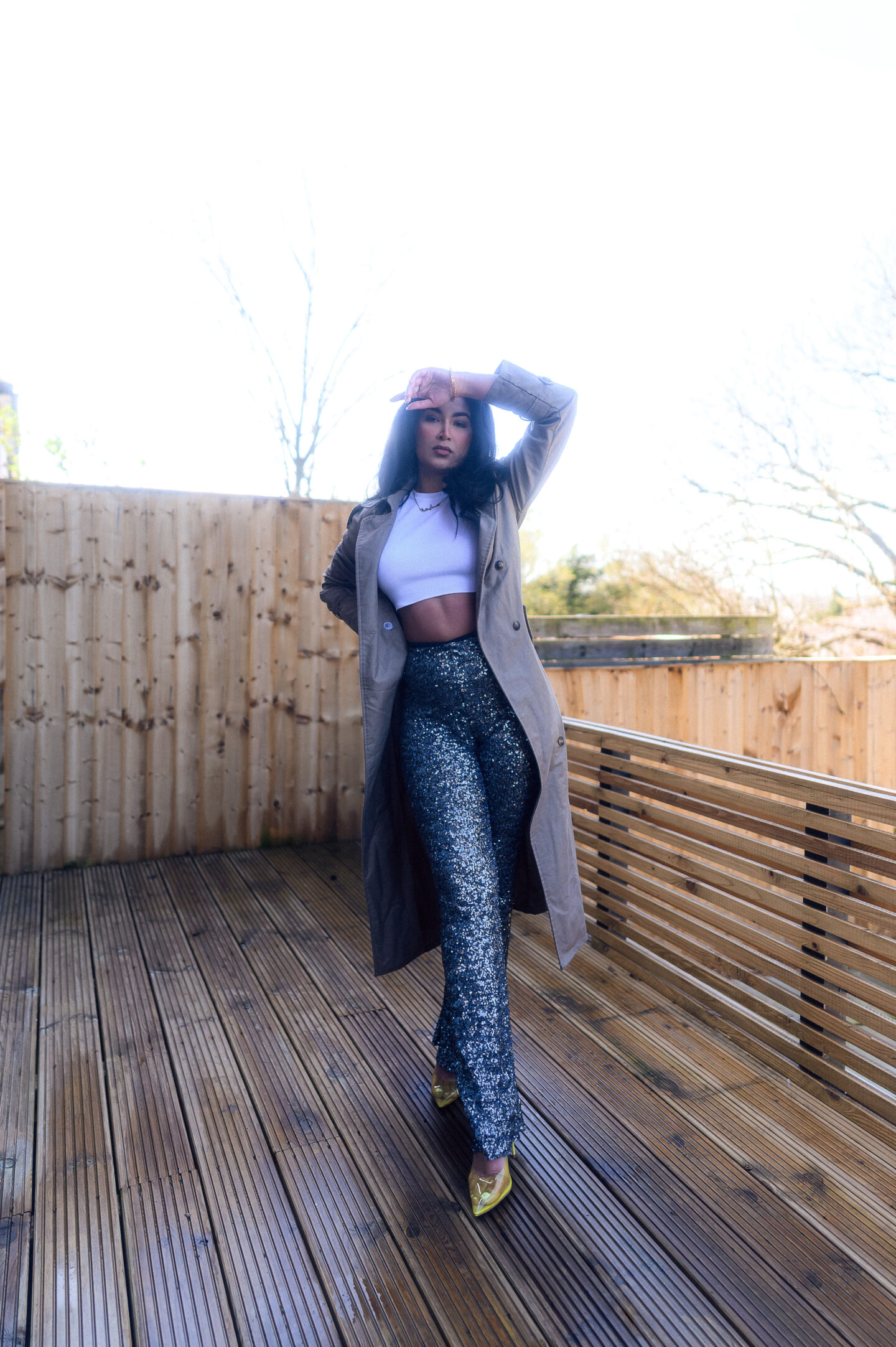 This look I aimed for an understated high fashion look.
As you can see literally nothing has changed except the jacket and the heel pumps.
I loved adding a pop of colour with the shoes in contrast with the trench, it felt edgy but not 'try hard'
I was really impressed with these two looks as they both embodied a completely different styles and in the life we live on a realistic basis I wanted to share a more sustainable outlook to fashion. What I also love is that this template can be expressed throughout your wardrobe (be it with your favourite jeans or literally any item) so I'm hoping this little blog will give you some fresh eyes when looking at those Items you love, because the possibilities in fashion are truly endless.
This doesn't mean you have to break the bank or get rid of those items you loved so dearly all because you've 'worn it before'