In true seasonal tone we are being totally inspiredly a certain movie that seems to have completely taken over our lives. From fashion to beauty we are being shrouded with Barbie inspo. It seems almost natural for me to enter the chat with 5 Barbie toned fragrances that will keep you feeling enchanted.
"The real world is not perfect, but you inspire me." – Barbie Movie
Although the real world is not perfect, the right fragrance can absolutely inspire a vie of perfection. These 5 fragrances are ones that will leave you feeling motivated and enveloped in your barbie world.
Creed- Spring Flower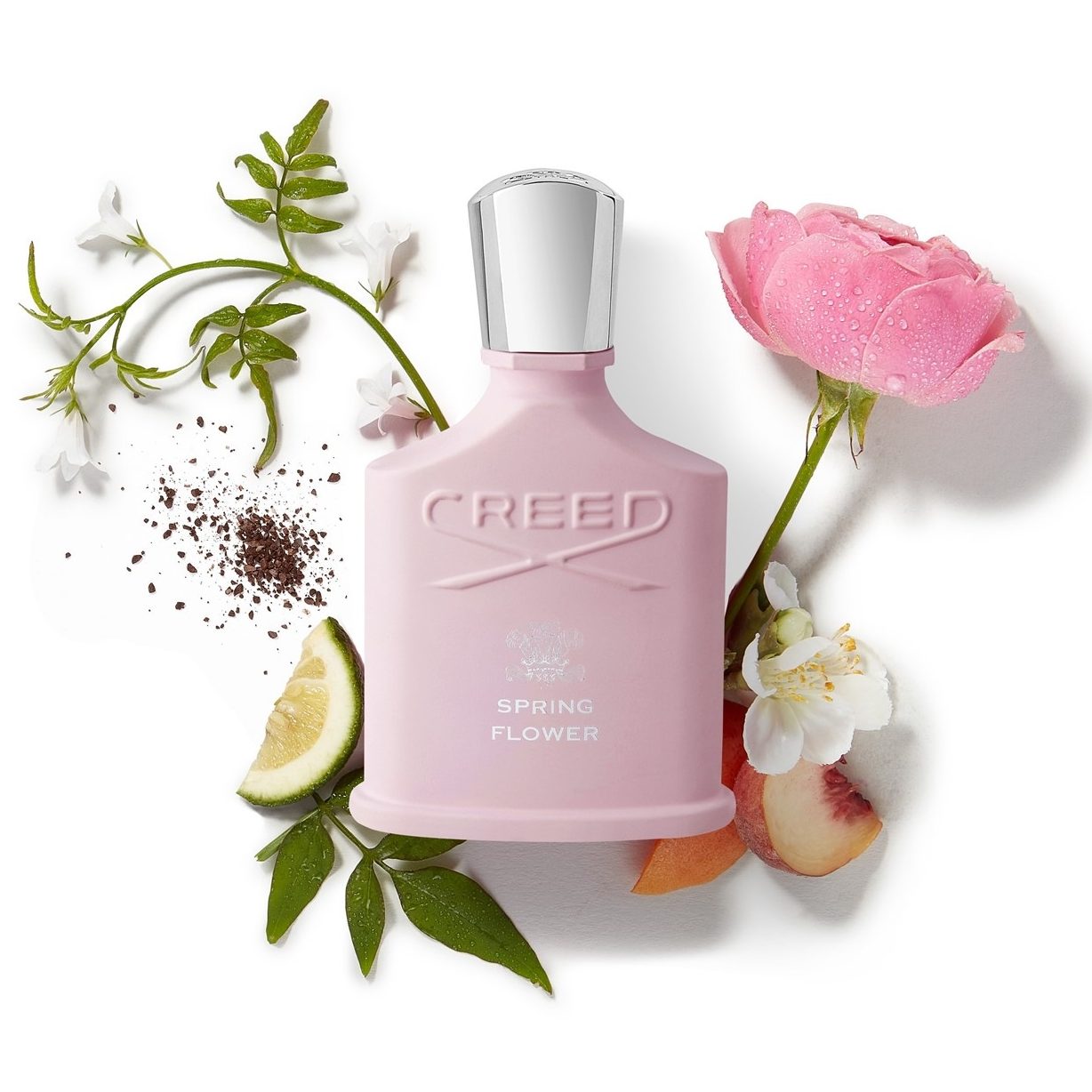 Delicate and girly may the bottle be, this fragrance is pretty and punchy! Oozing an independent femininity that encases you in a romantic dream. This effortless fragrance blends together juicy peach, delicate white flowers, developed with the sophistication of jasmine. She's the epitome of class and freshness.
An effortless classic that encompasses divine femininity in a light veil that kisses you like the soft dew of a spring morning

Tom Ford – Rose Prick

Elegant. Wild. Delicate
A wild memorable fragrance said to be inspired by Tom Ford's private rose garden that blooms a Turkish and Bulgarian blossom; 'Rose De Mai'. This fragrance is a wild bouquet of sharp piercing beauty with the sweetness that delights the senses. A divine richness of an untamed rose in all its natural glory entangled with the beautiful class that is … Tom Ford.
A delicious torn that pierces the memory. An unkempt rose that draws the attention of anyone and everyone with its enchanting beauty.
Parfumes De Marley – Delina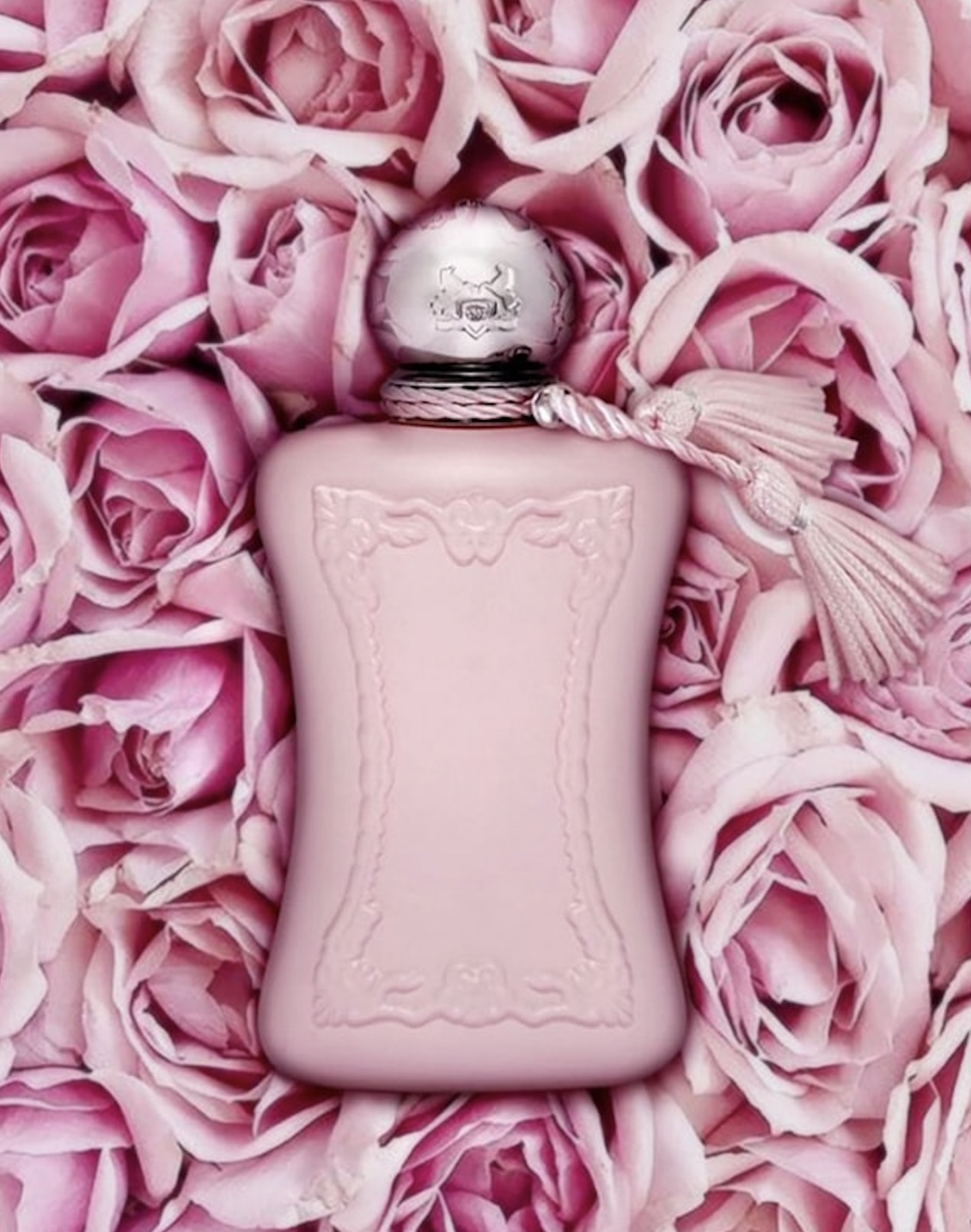 A charmingly sensual fragrance, blanketed with in a modern femininity. Fresh and luxurious, this scent enchants and oozes mystery, shrouding you in an elegant haze of roses.
With heart notes of Vanilla, Turkish Rose and Peony this floral scent will encapsulate you in a sweet garden of glamour, further romanticised with the additional top and base notes of Rhubarb, Lychee, Bergamot & Musk.
With the juxtaposition of delicate grandeur;
This fragrance will shroud you in mystifying and contemporary elegance.
Louis Vuitton – Spell On You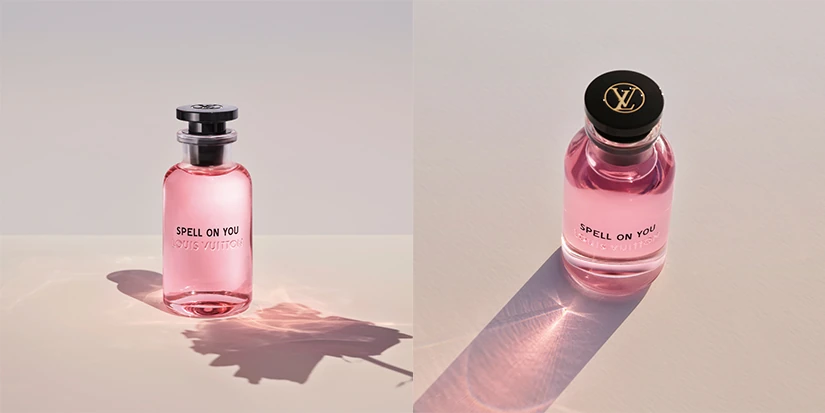 Mischievous. Playful. Passionate
A spell binding fragrance that keeps you enchanted by the musings of delicious romance. Playful, light and magnetic, it will keep you bewitched in an unforgettable floral dream, ever complex yet moorish. awakening a transformation as it gently blends with you on your skin.
Ever radiant with notes of Tuscan Iris, Chinese Jasmine, Rose, Violet blended with delicate Peach, Acacia and White Musk, this worldly fragrance will enthral you in its delicious grasp.
An enchantment that you dream of staying in the clutches of, a delicious dream of passionate seduction
Boucheron – Rose D'Isparta
Boucheron known globally for their fascinating history in jewellery, have now created the Boucheron fragrance line. Creating fragrances that define you into your own rare gem.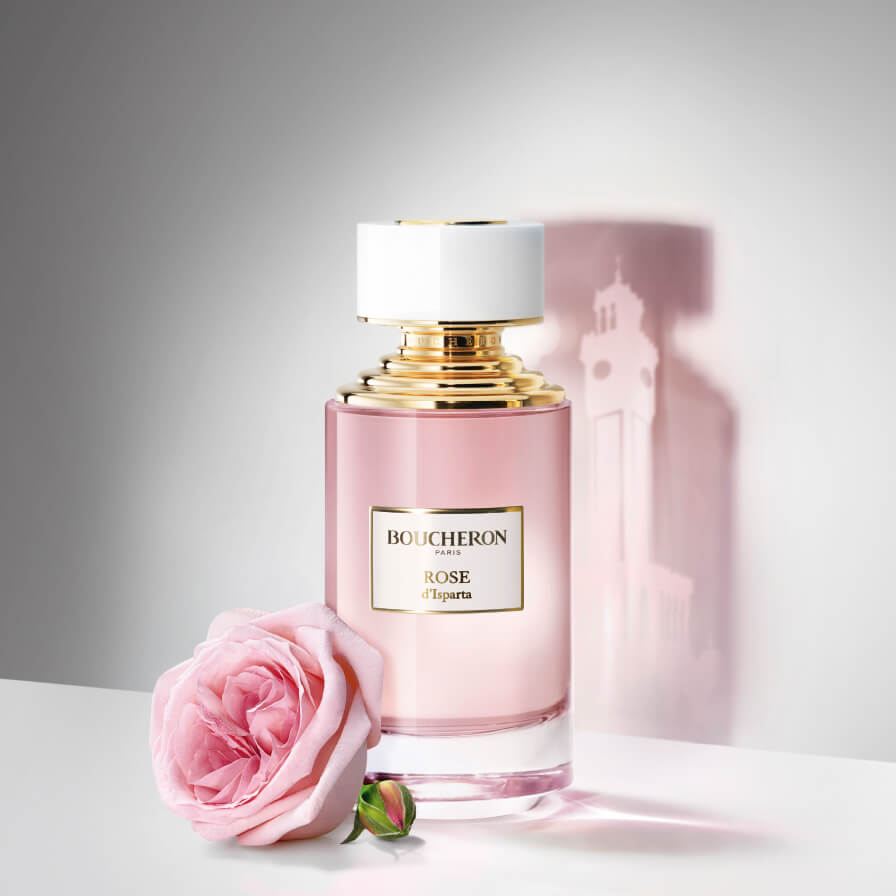 Complex and alluring Boucheron Rose D'Isparta highlights the glamour in complexity and the beauty that it creates. With notes of Rose, Turkish Saffron, Sandalwood, Ginger and Incense, this is a fragrance that lingers and pierces the crowd like a diamond. Refined and powerful this statement fragrance stands secure in it's unique glory not needing to ask to be noticed, yet noticed all the same.
A consistent understated greatness that is, and has always been.