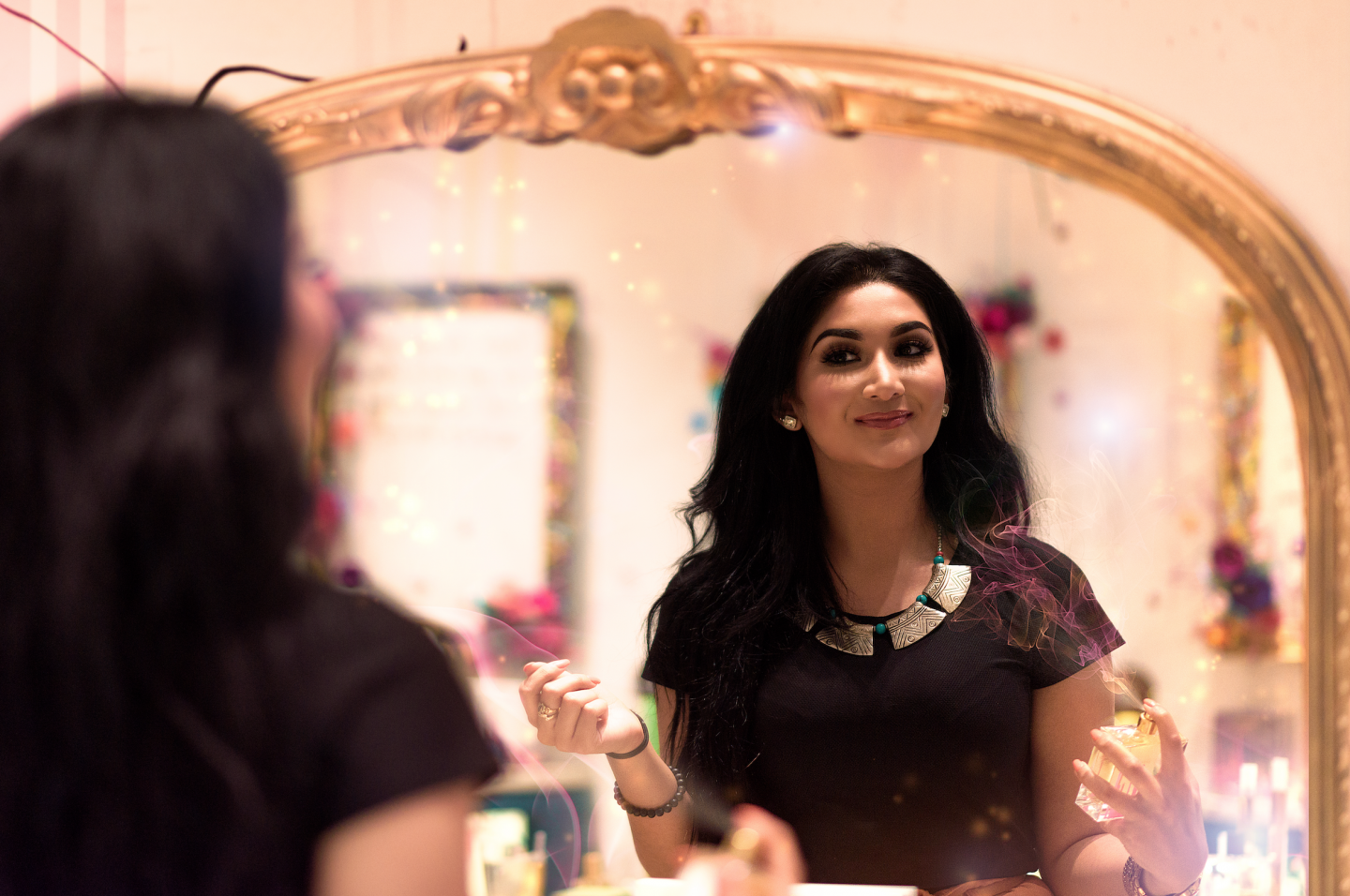 No elegance is possible without perfume. It is the unseen, unforgettable and ultimate accessory.
~Coco Channel
Miller Harris is a brand that until my profiling experience, I had actually never heard of. Even though I love my fashion, beauty and scents, I have always been influenced by the more common store brands, the ones readily available in every large department store. My knowledge of fragrance/perfume is fairly limited, all I know is; I like what I like, and that the scent changes and adapts according to each individual (oh and I know a little about EU de toilet and EU de perfume but again super limited).
When I was invited down to Miller Harris (the 'Poet' branch in Shepards Bush, Westfield) for a fragrance profiling experience, it was totally something I was excited about and interested to experience, as I was intrigued to how this experience would provide me with a product and how that product would differ to my usual choices.
So what is fragrance profiling (yup I asked the same question). Fragrance profiling is a bespoke experience of which you book a time with the store (mainly a time that suits you best) where they will close down the store to provide you with a personal and tailored adventure through self-discovery, all via scent. This tailored experience treats you to an approximate 90 min session of learning about what you like in a fragrance, fragrance notes at in all actuality you learn some things you didn't expect, as I found out in my session.
So now you know a little about what fragrance profiling in, let me jump in and share my experience.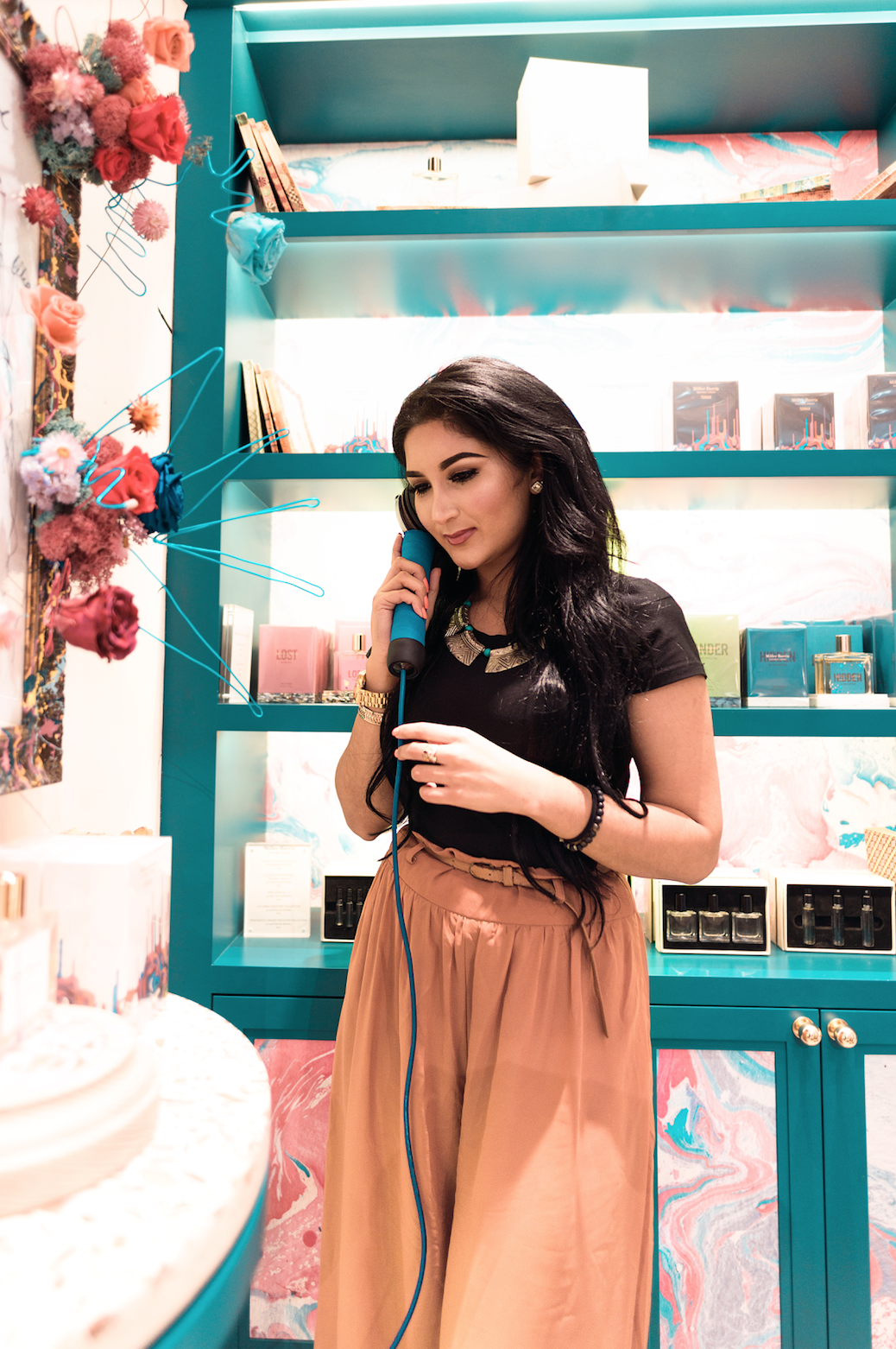 So as I mentioned above, Miller Harris was a brand that I wasn't all that familiar with, so It was helpful to be approaching this experience with no expectations, as I guess that added a little magic too!
Upon arriving at their store I was already drawn in (funnily enough I was on my way to the appointment and before I knew it was the store, I was captured purely by the decor) The interior was so artistically decorated and beautiful, with a stunning high profile vibe that encompassed a poetic harmony between both the decoration and product. The aroma of the place gleefully harmonised through the visual intake of the quaint boutique-esq shop and the soft cohesion of colour. The store itself is an absolute experience, it seemed more like a set and a production.
Creating
Stories, not stores
Productions not products
Is one of the visions and muse inspirations behind the concept of Miller Harris and I have to say this was beautifully executed in the store I experienced, dubbed 'The poet". The way that Miller Harris has used multi-sensory and immersive techniques, as a customer, really enabled me to feel not only valued but also in a weird way, in control. I felt much like an artist ready to create, and less like a consumer just looking for the next popular thing. Having this production like set up encouraged my individuality and really helped me to create my own experience.
After taking in the quaint and artistic first impression of the store, I was provided with a nice drink and settled down on a seat to be greeted by my Miller Harris expert, Nick. Nick and I got on amazingly, he made me feel so comfortable, he answered all my questions about the experience and lead me 'by the hand' (so as to speak) through the experience, it was so personable and fun. Much to my delight, the experience was void of all unnecessary perfume jargon. We started by talking about what tastes, textures, countries and experiences I liked (to name a few questions) and from this Nick pulled out a scent which was our "jump off" point for the start of this experience, and from here we refined the choices. With every scent he introduced to me I would explain what I liked or didn't, and we would refine further. I found that I was very into Oud and mature scents with a hint of fruit and didn't like sweet fruit scents as much, something I thought was actually the opposite. Nick was amazingly concise, he managed to narrow down my preference within about 6 different trials which I much preferred as I didn't much like the idea of smelling many scents as I have done in a department store and left either empty handed or with a headache. This experience was much more time efficient and also tailored, so I knew I was getting something I enjoyed.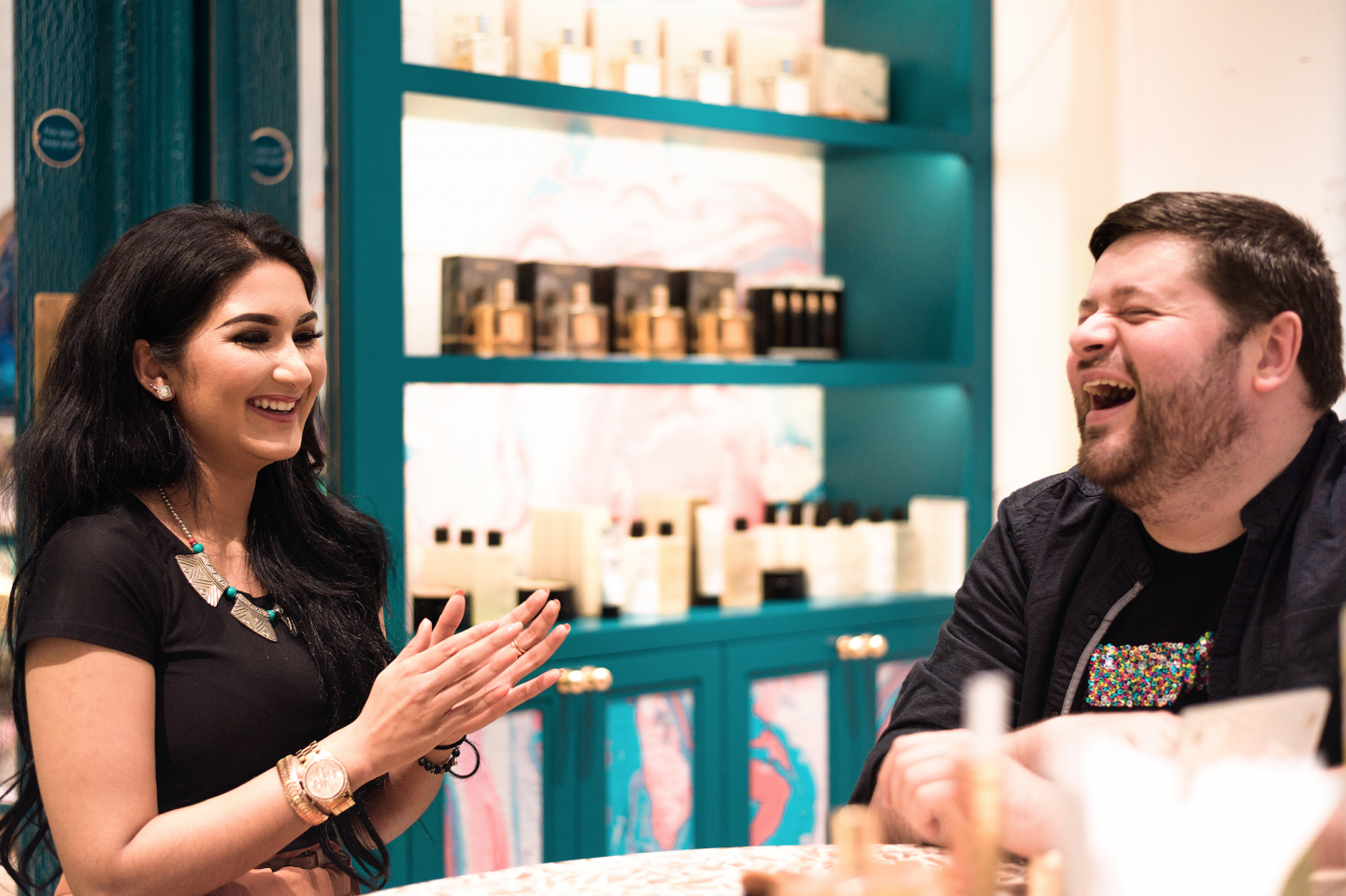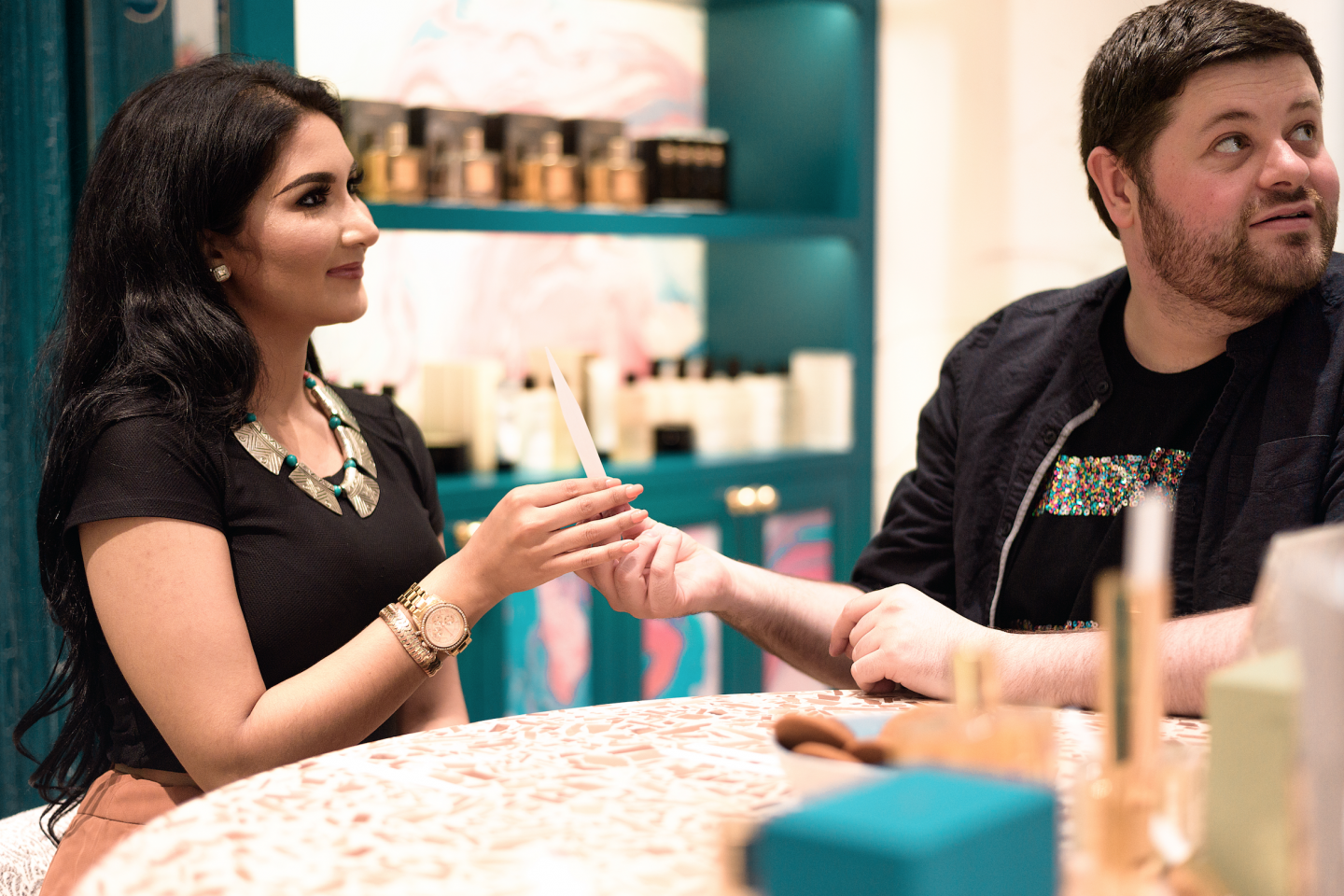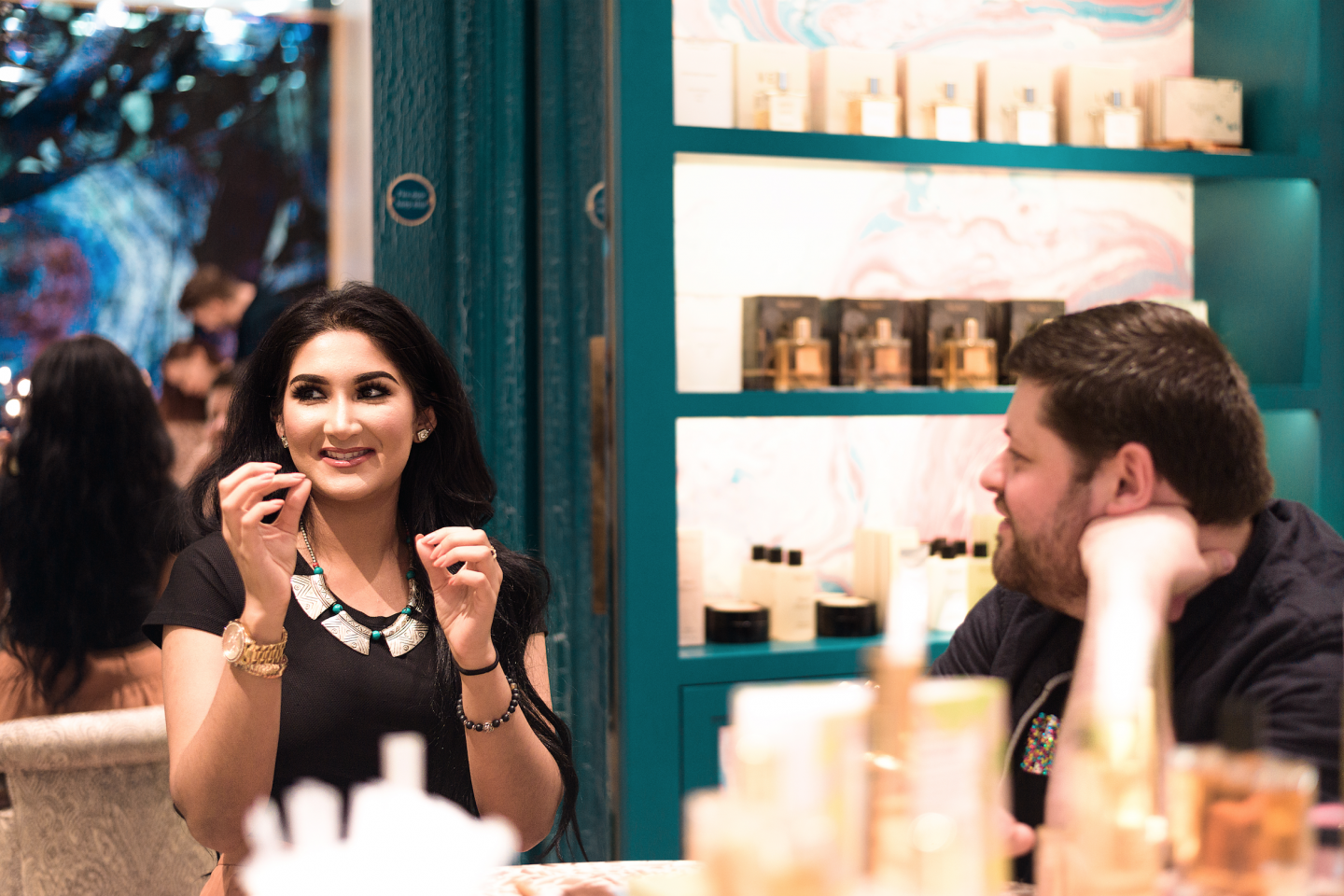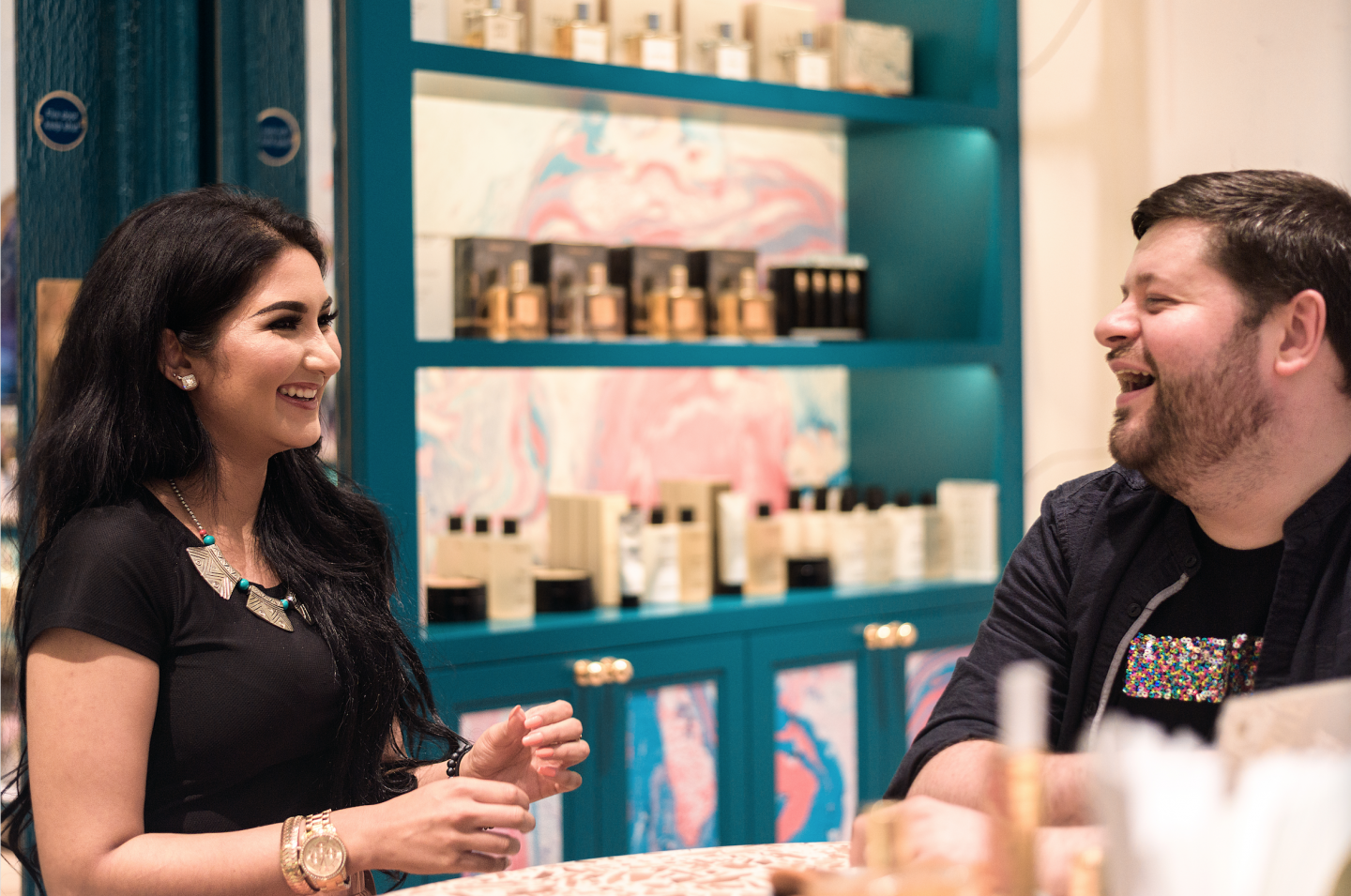 The final step of the experience was to spray the 2 perfume fragrances I liked on my skin (in two different areas) and wait for around 10 mins. This part was super intriguing as the scent completely adapted on my skin and I was amazed at how on point from my description of what I wanted, Nick had found something that I loved! Nick also was amazed at how certain notes in the perfume had adapted to bring out sweeter notes that he had not smelt before, perhaps it was the quality of the fragrance or my new gained knowledge, but the noticeable change in scent from bottle to skin really had me in awe as to the actual potential of perfume.
The Scent I ended up leaving with was 'Scherzo'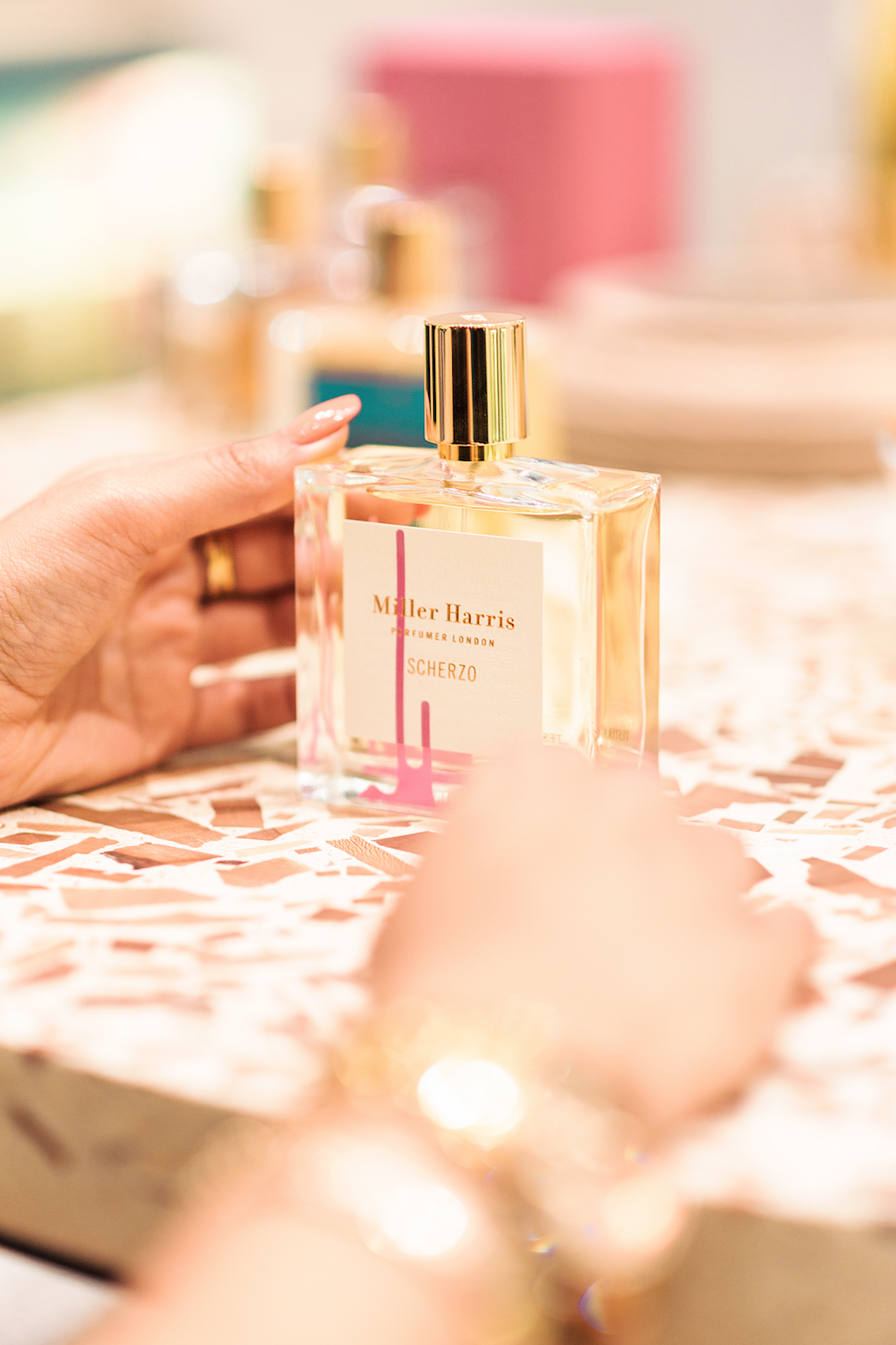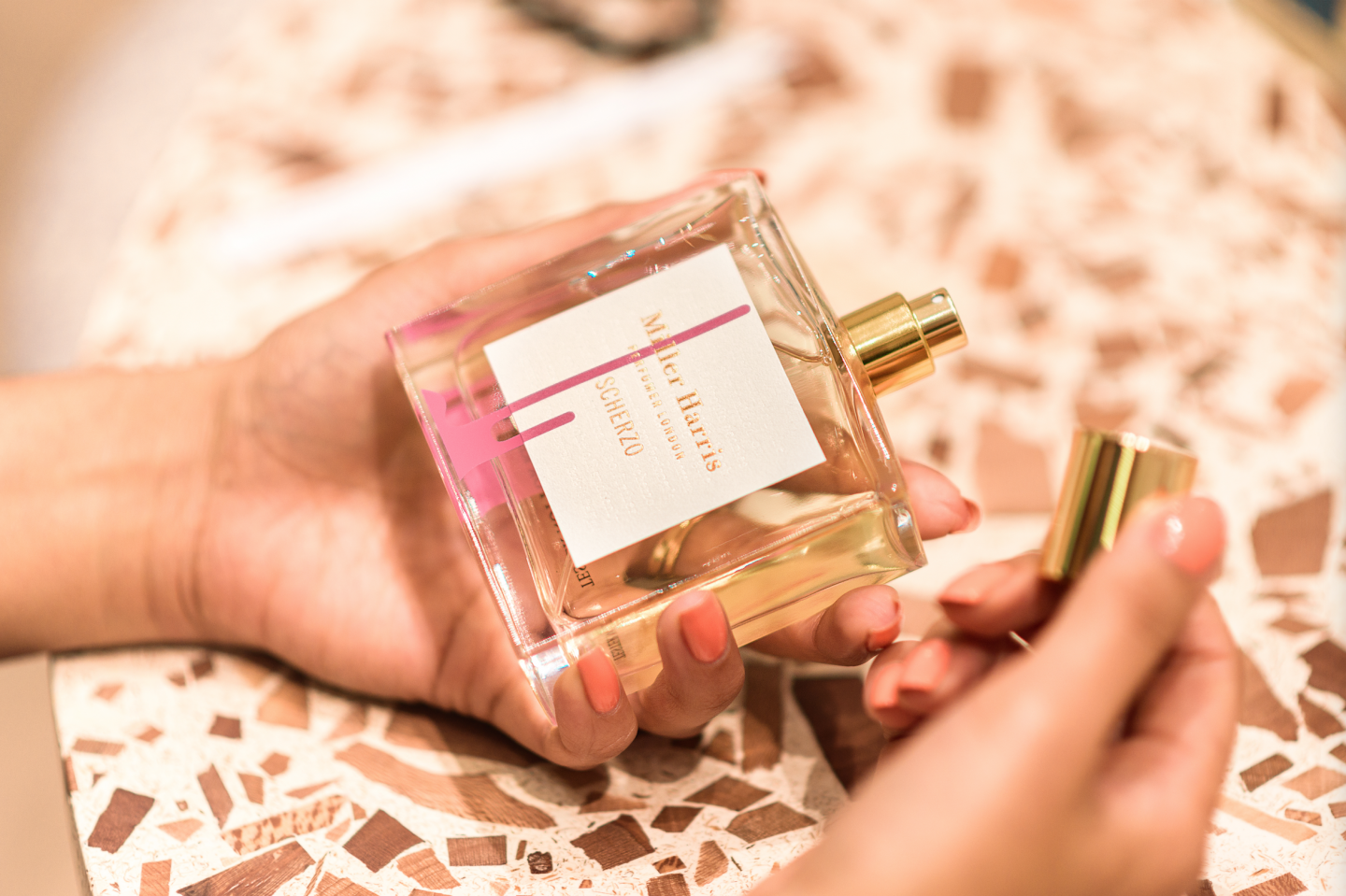 Inspired by a passage of text in F. Scott Fitzgerald's Tender is the Night;
"She walked on, between kaleidoscopic peonies massed in pink clouds, black and brown tulips and fragile mauve stemmed roses, transparent like sugar flowers in a confectioner's window."
An intensely vibrant scent, full of colour and a rush of deep sweetness.
(Fragrance notes-
Top: Tangerine, davana

Heart: Olibanum, narcissus, pittosporum, dark rose

Base: Patchouli, vanilla, oudh, sweet note)
The fragrance defined everything I had mentioned while talking to Nick, from my love and travel memories, to my fascination with deep culture and smells, the smell even reminded me of the texture I had told him I love, which was silk and the sweetness was not that fruity smell, but that of deep red roses. Honestly, it was an amazing and valuable experience.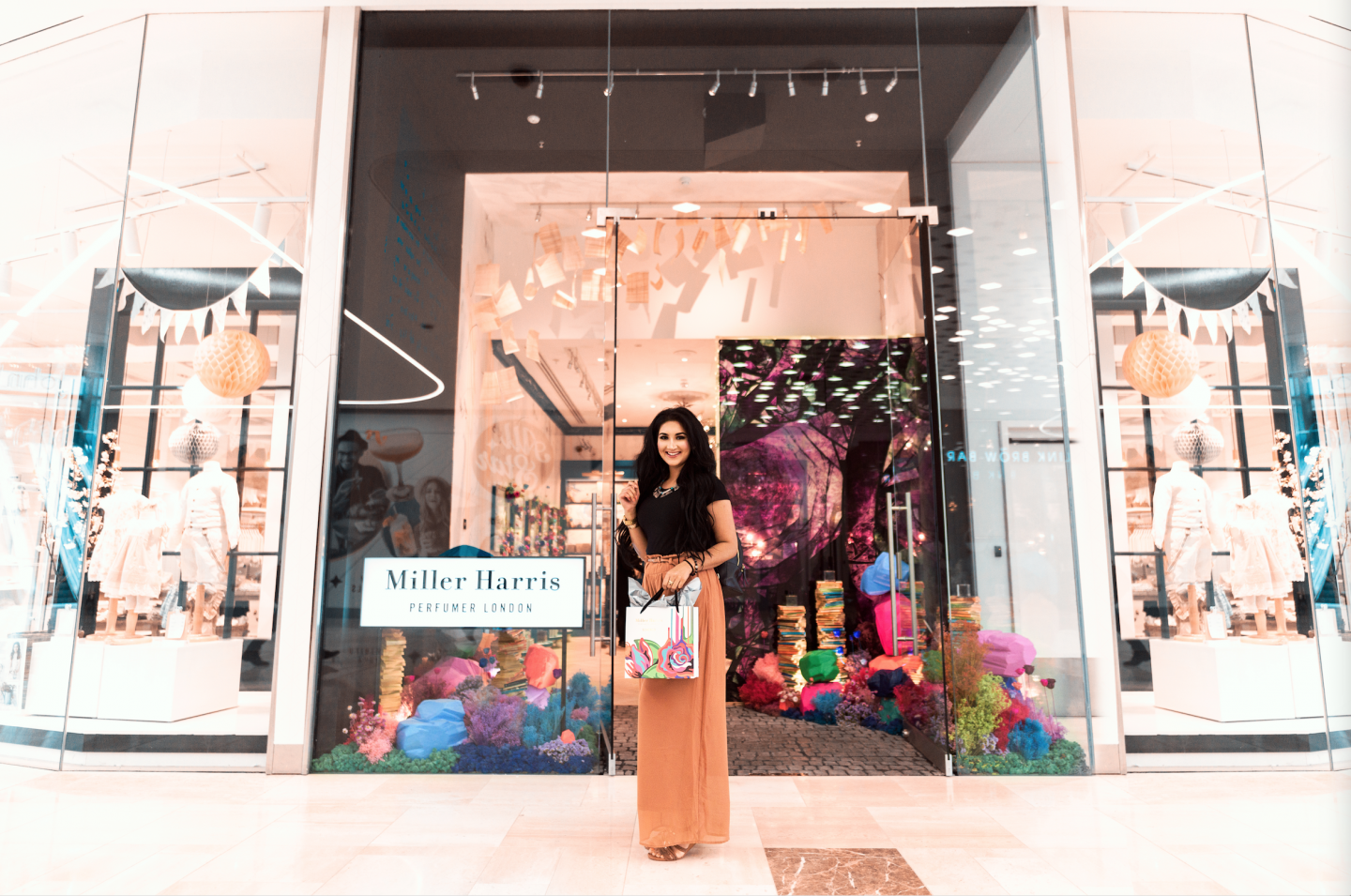 Overall this experience was so enlightening and made me feel so excited for how I would move forward with the process of fragrances from here on. The ambience and fact that Miller Harris goes into the fine details (such as even designing sound for each perfume) made this adventure second to none, a step out of reality into a world of heightened sense, almost like stepping into your own secret garden. This experience would also make a beautiful gift to any special person in your life.
The super bespoke service where you can have the store closed and you can pick any time of the day or night, the cost is £250, which comes with a 100ml bottle of your chosen fragrance and 15% discount of anything else purchased. (It is for one person, but if you have a group of you- up to five people can be accommodated- the company will quote separately, just give them a ring.)
Or if you are looking for a similar experience you can book 90 mins with a Miller Harris professional (where the shop remains open) and you receive a 50ml bottle of your chosen perfume. Trial samples of all of your final favourites are also included in your leaving package for £100.
(Miller Harris has a handful of concept stores dotted around So it's also worth deciding which store to have your experience in, as each store encompasses a different feel.)