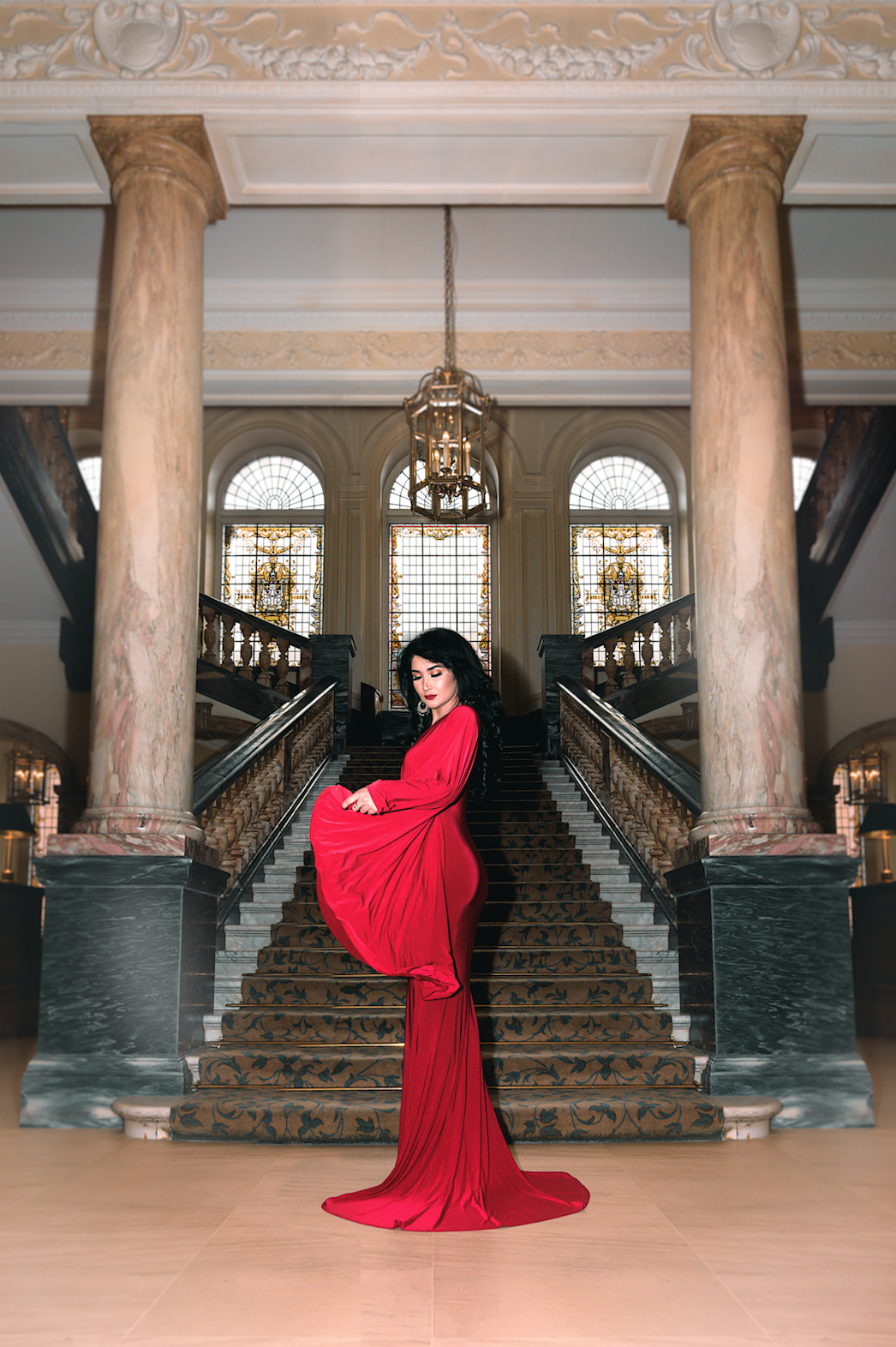 Just like Joan Collins said, "No one is born glamorous, but anyone can acquire glamour."
I feel like this quote breaths truth into our lives, day by day dress in a way that we feel 'fit our lives' but how often do we take our wardrobes (and our lives, but I won't run the risk of getting too deep) and make it fit us and our moods. I've always been a quite out there kinda gal, I haven't always intended too, I guess its just the way I've been brought up, constantly marvelling at gorgeous gowns and of course my culture being so colourful and dramatic has had a major role to play. But I guess it's true, it doesn't really seem like an appropriate idea to wear a timeless gown to Tesco or to the office, I guess you could say 'there is a time and a place' for such attire… and what better a time than February! the month of LOVE.
I was so excited when I came across this Timeless gown from Club L London, it screamed Hollywood glam however still showed an appropriate side of life to it. It's not over the top but elegant and classy, and reminded me of the classical Hollywood goddesses we have grown up to love.
The fishtail train elegantly spread on the floor made me feel almost royal, and the fitting of the dress hugged each curve graciously. Now, figure-hugging dresses have been a hit an miss with me in my life, I've at times felt conscious about myself and 'feeling too exposed' however the tailoring on this dress made me feel gracious and beautiful, it modestly clung to my curves with an 'I'm here' kind of authority that showed my femininity but also kept me feeling classy. So many people, especially women stopped to compliment me…and it did feel good!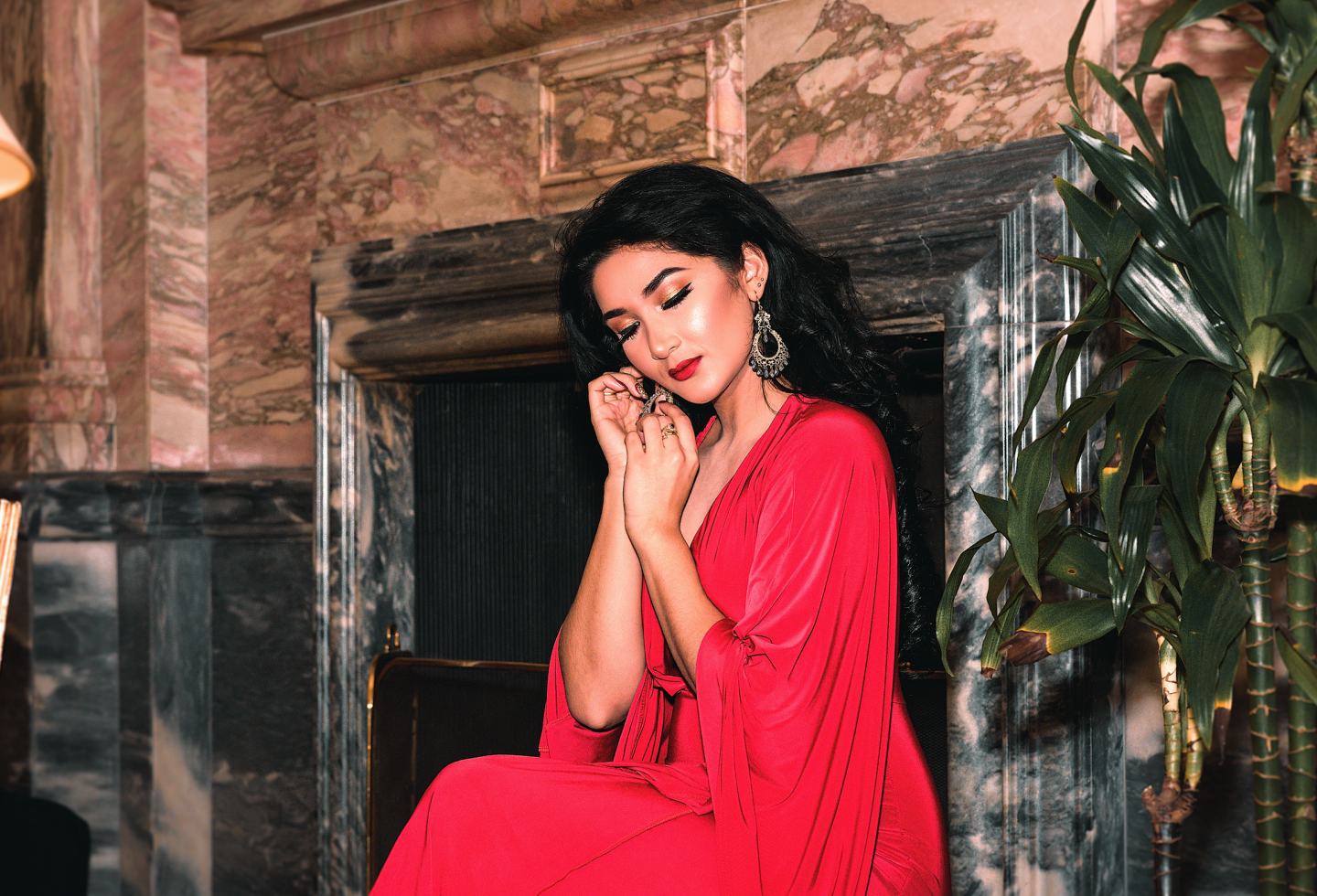 The kimono sleeve really helped to balance out the plunging neckline, and having the fishtail it really pulled the dress together wonderfully, I chose to keep this look more towards the classic glamour and only wore simple rings and large low hanging earrings so as not to over complicate the dress, its chic vibes spoke all for themselves as the sleeves would drape and flow with every movement, so it almost would have felt over the top to have complicated it with any more glitz.
The material of the dress was beautifully light but had the appropriate density to allow it to flow with movement, it was beautifully comfortable.
I would totally recommend a visit to the Club L London online boutique for some more stunning pieces from their 'Cupid sent' collection. I've only recently discovered this brand and it completely epitomises the meaning of affordable luxury! Shop the look Here
For a look into the make-up of this look head over to my beauty blog Here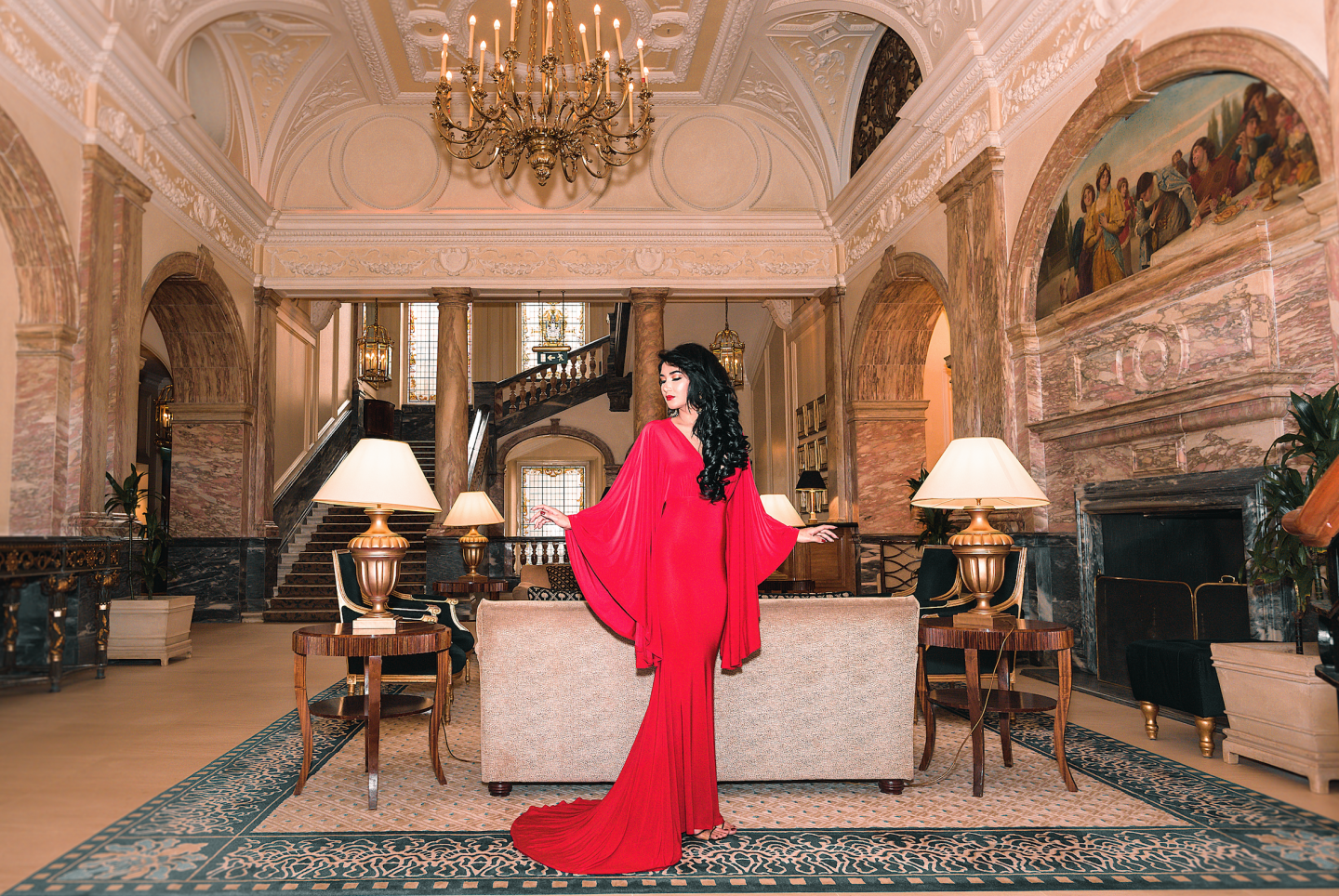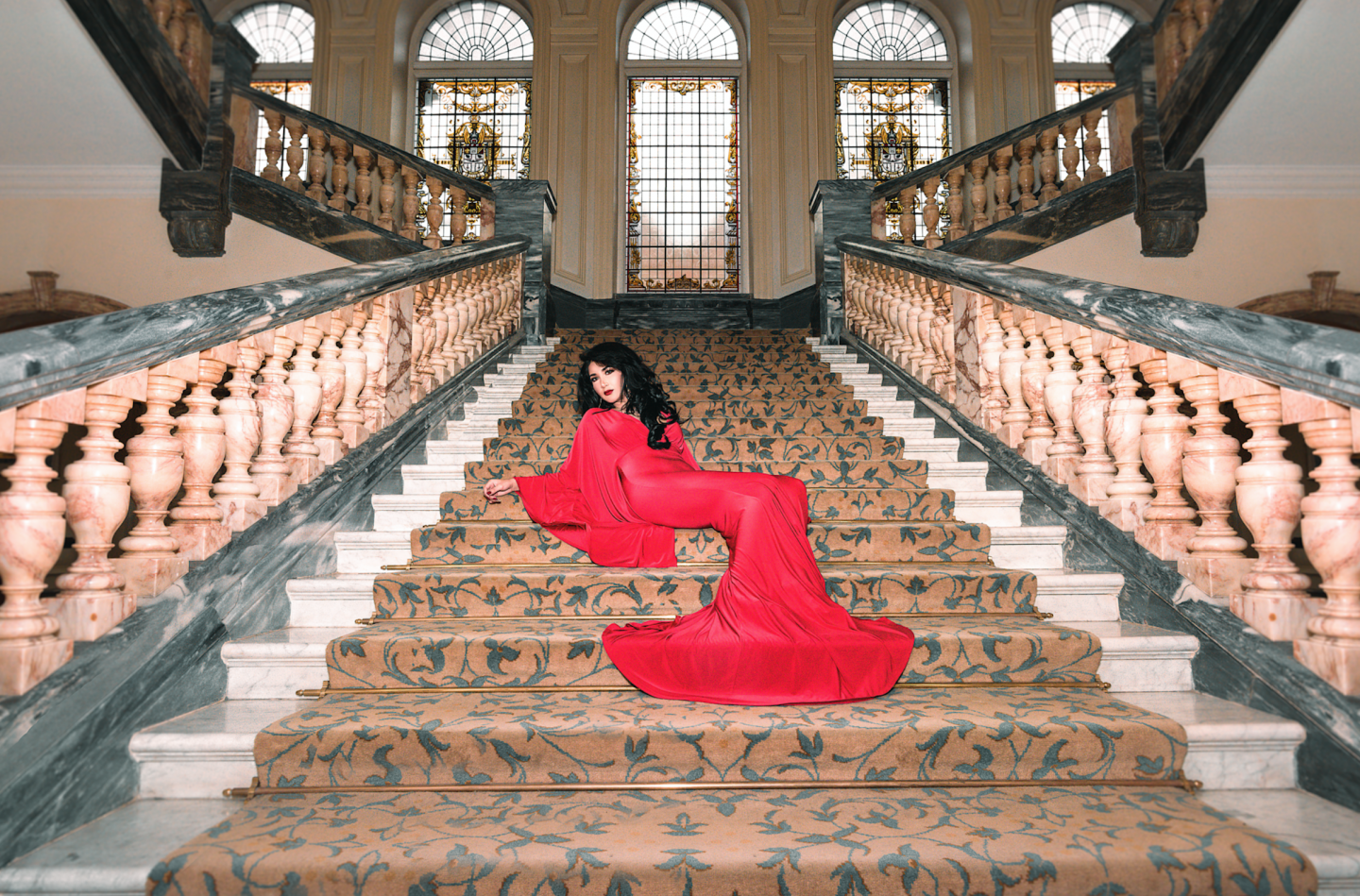 Photography by: Shaz Karim (@mindthevision)
Location: The Landmark London