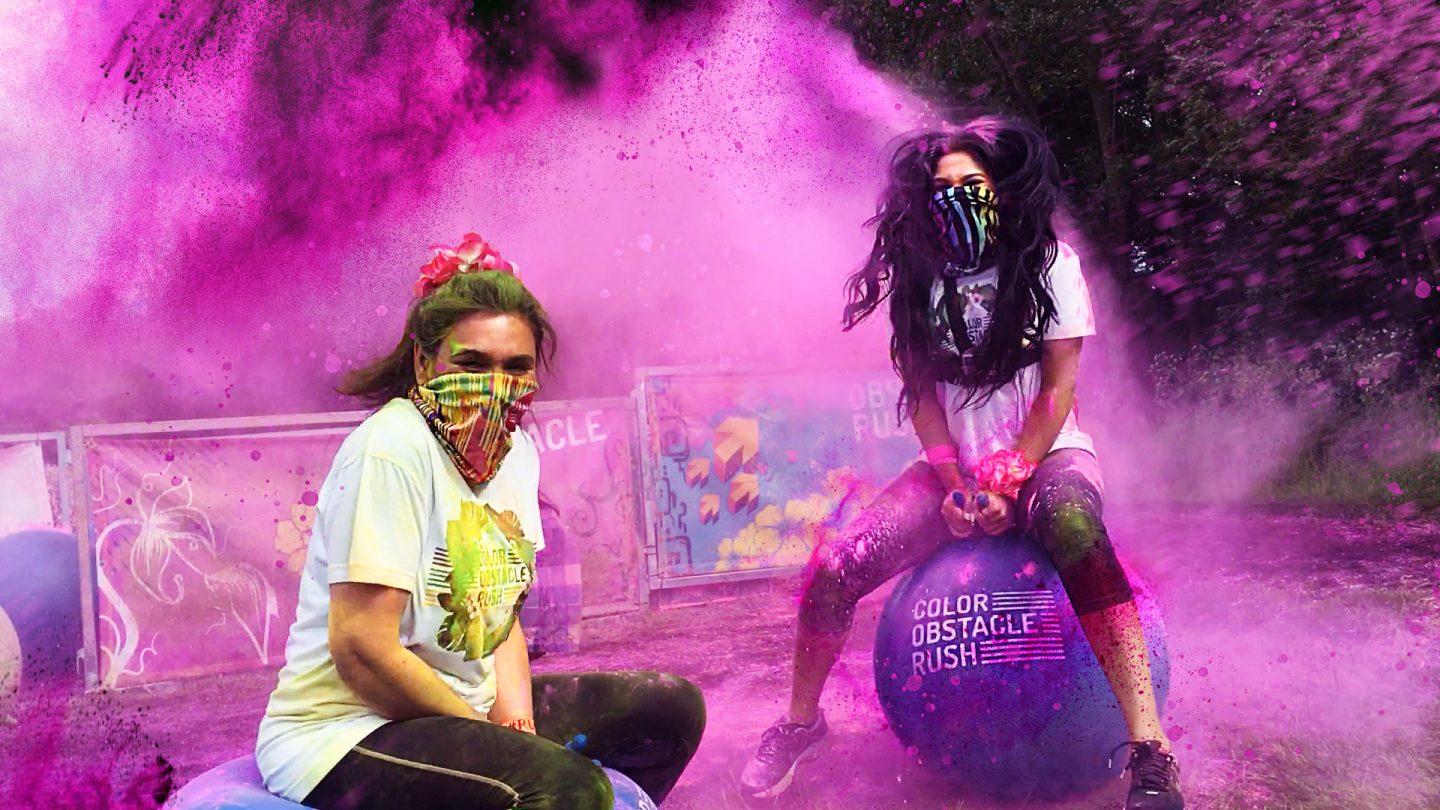 (Color Obstacle Rush 2018)
Express yourself the colourful way.
Back for its annual tour, I found myself (again) at 'The Color Obstacle Rush'. My life can be fairly busy; event's, working, social, personal commitments… you know how it goes. And well, since moving to London I discovered a world of events and fun-runs that I love to participate in and 'let my hair down' so to speak. So for those who know will say I'm very much a big kid, I love simple things like spending time with the people I love, and just having a good time, so when I came across the Color Obstacle rush I was all in.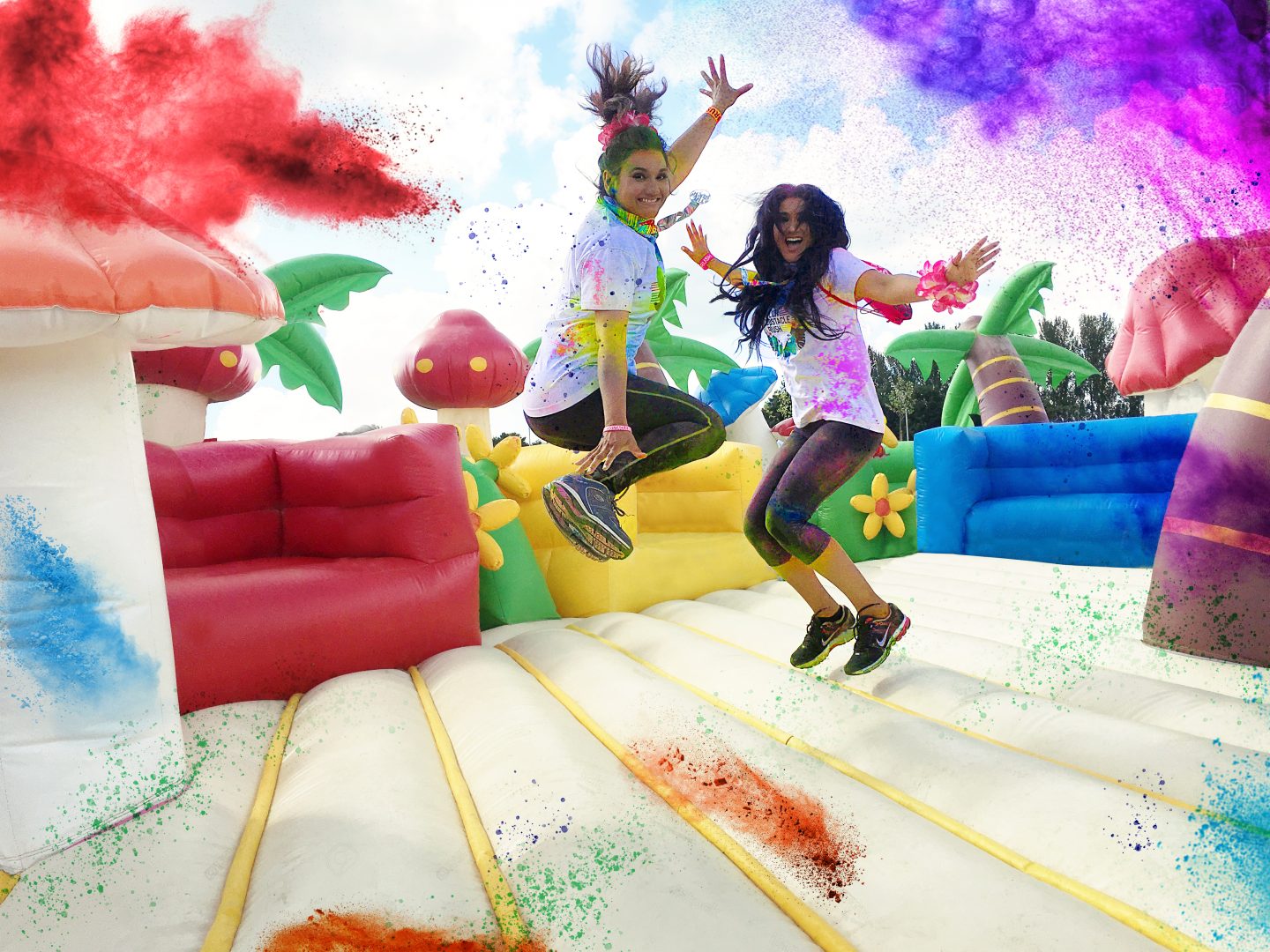 (Color Obstacle Rush 2018)
The first time I ran an event like this was 5 years ago in Wembley called 'The Color Run'. I signed up my family to come along and do it with me, and as simple as it may be, it was an introduction to a whole new realm for me.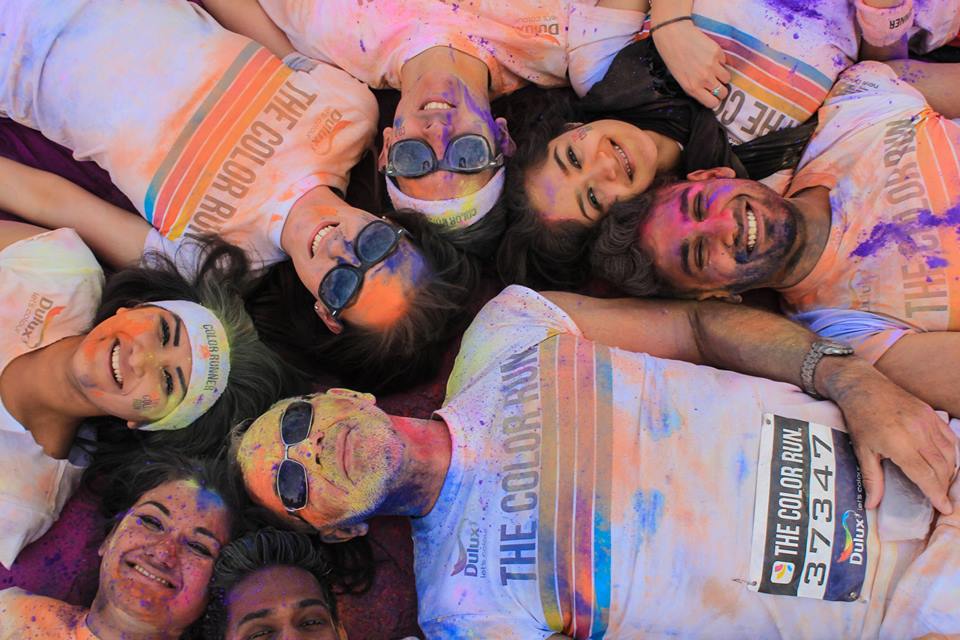 (The Color Run 2014)
Growing up my mum has always been an amazing role model, from playing off ground tig in the house to encouraging us to be adventurous and live in a way where we always stay in tune with our inner child. Her influence is something I have effortlessly followed and something that has kept me always young and light-hearted as I've entered my adulthood; something I truly consider a gift. So when events like this come around, I love to make time to invite my nearest and dearest out for us all to have a fun day doing things, as an adult, we just wouldn't normally do
It was about two years after my discovery of 'The Color Run' that I discovered 'The Color Obstacle Rush'. As it was something new, I decided to give it a go. The concepts are both very similar, hundreds of people dressed in white, run/walk approx 5k while every so often being drenched in colour, to then reach the finish and have a mini dance-off with a huge festival type stage. However 'The Color Obstacle Rush' has inflatable and other types of obstacles which gives it a bit of a twist.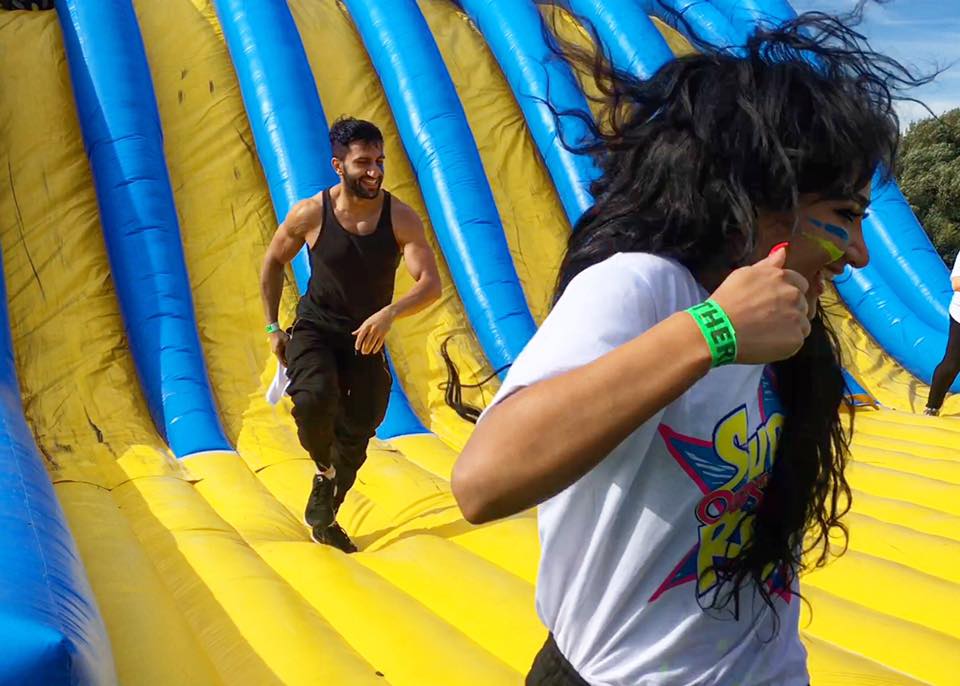 (The Super Obstacle Rush – Non-Paint version of The Color Obstacle Rush 2016)
oth events are absolutely awesome. 'The Color Run' seems a bit busier and well known and is probably a better option if you have young children under the age of 5, or people that are unable to complete moderately hard obstacles. The Color Run focuses on the colours themselves with zones named after each colour.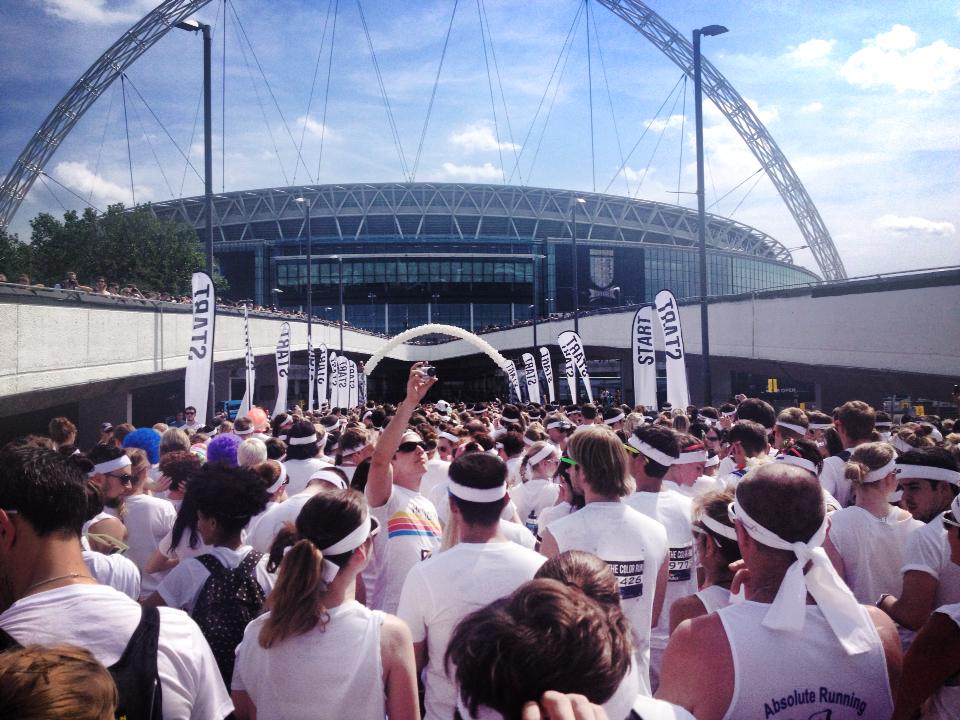 (The Color Run 2013)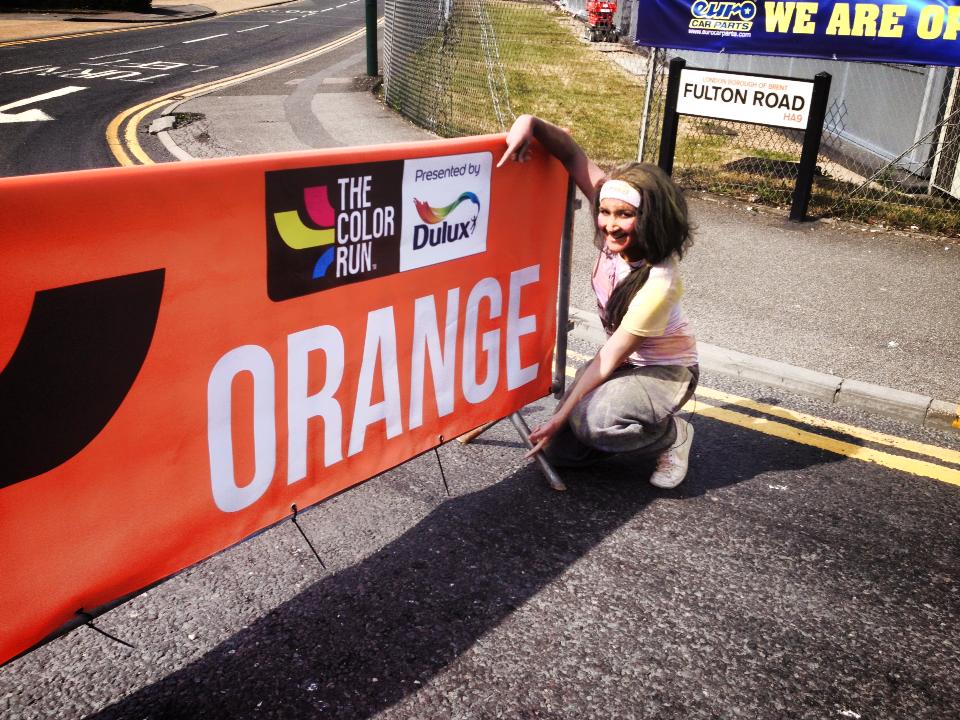 The Color Obstacle rush is a little smaller in event size (in my opinion) and each wave is smaller due to safety while going through obstacles. I guess its all down to preference.
These events promote a westernised image of the Indian festival Holi and share the vibes of vitality, happiness and individuality.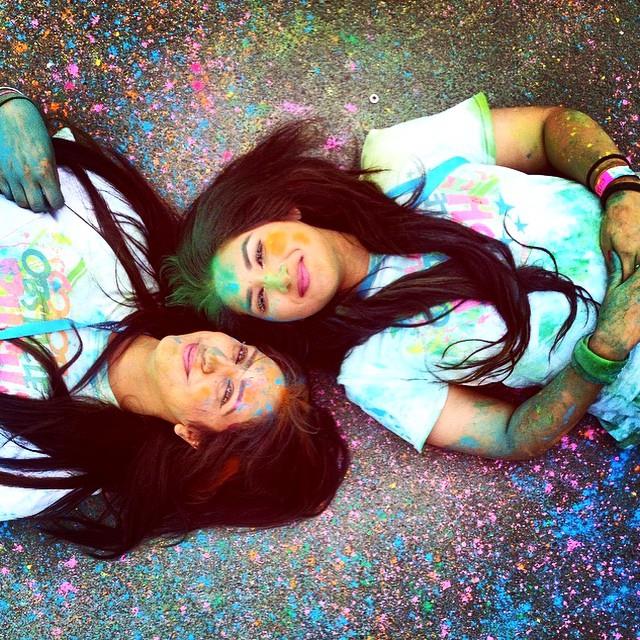 (The Color Obstacle Rush 2015)
Overall these are some amazing ways to let your inner child free, burn off steam and to have pure, innocent and carefree fun, no age limit, no restrictions, just FUN. Both of these events do a UK tour and in some cases internationally, so hop over to their website to book an event convenient for you.
Prices range from £23-£45 depending on booking time and period (and event), the earlier the better and for each event, this will include an array of goodies, including a t-shirt and colour pouches (and other little bits).
As you can tell, whenever I get involved, I totally rave about these events! Throw yourself in and just go for it, It's created some of the most loving and beautiful memories for me, and I hope it will do the same for you.