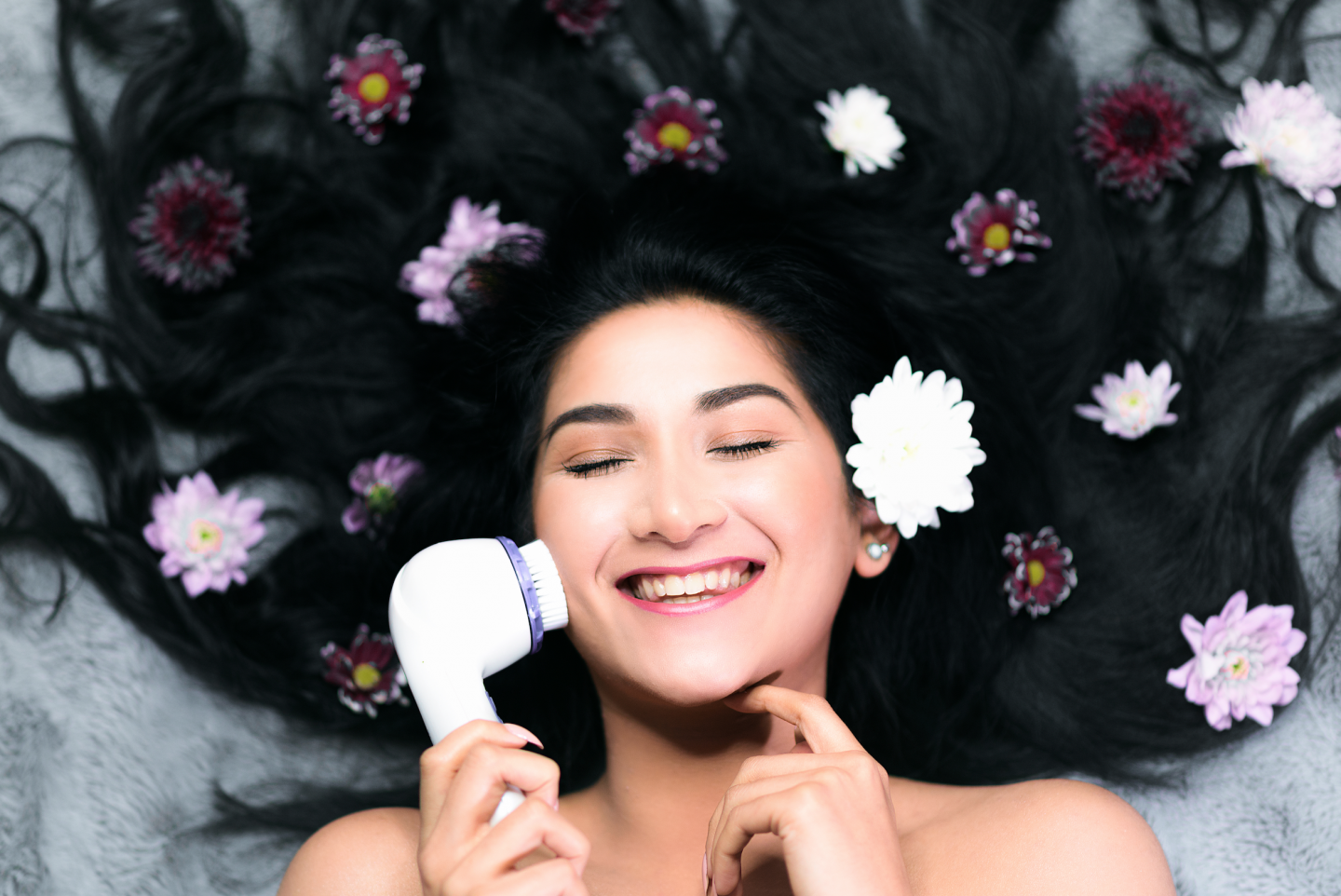 "Be good to your skin, you'll wear it every day for the rest of your life."
I've never had majorly problematic skin, I suffer from the odd series of breakouts and notice that it has a lot to do with my skin treatment that month. I cleanse and wash my face every day, as well as tone and what I thought was exfoliating. However, I recently was introduced to the Soniclear Petite from Michael Todd.
The Soniclear Petite is a handheld waterproof brush with rotating bristles that rotate at an option of 3 speeds to suit your comfort and needs. The bristles micro massage away residue and dirt that is on the skin with light vibrations that also exfoliate away dead skin cells leaving the skin firmer, brighter and softer.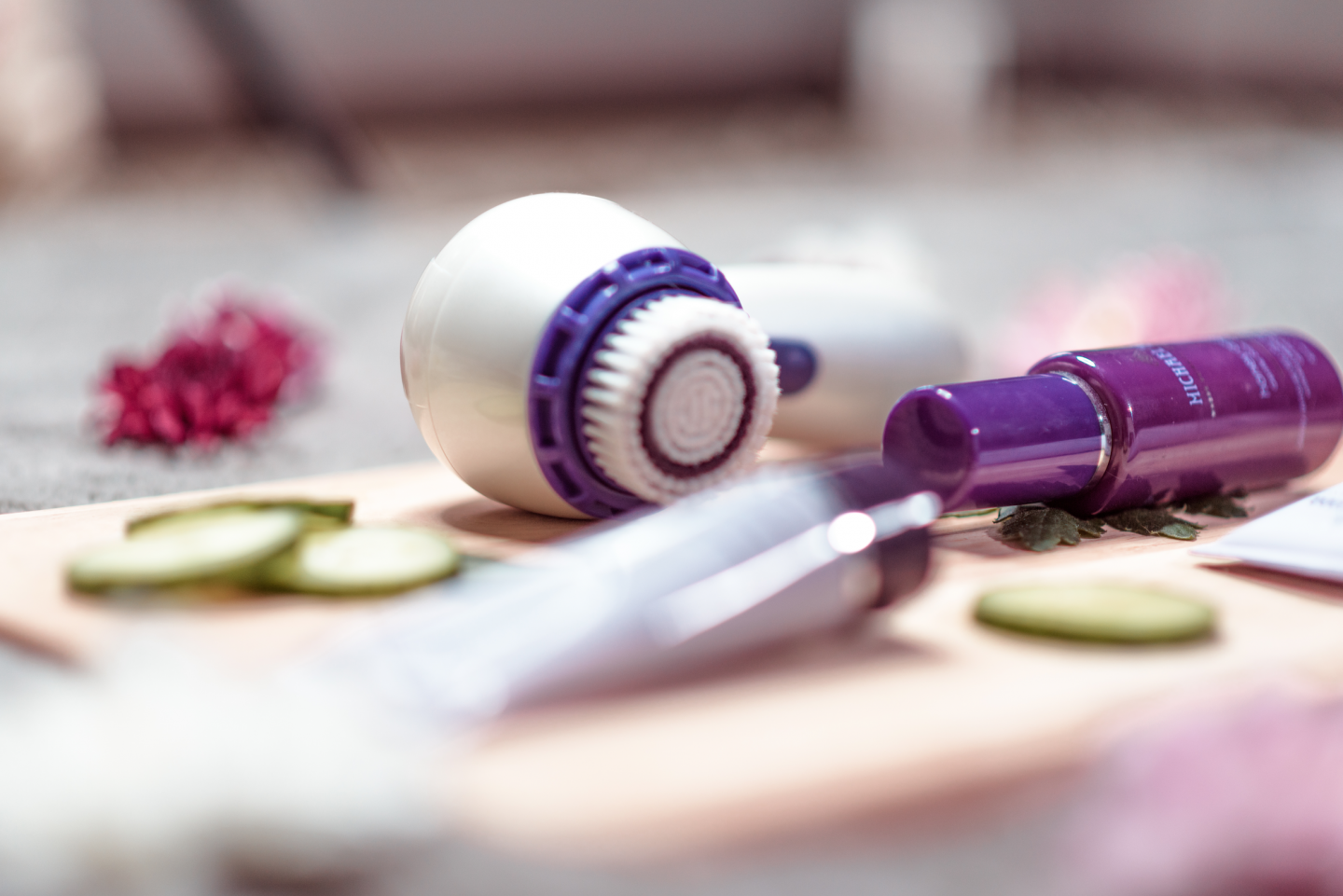 I was quite sceptical going into the whole experience as I wasn't expecting much of a difference, half of me was thinking, "ugh I just want to speed through this process" as I wasn't sure how a brush would make much of a difference. When I decided to start using the product I actually sat and was contemplating a spa day, one of those days where you can be really 'extra' and pamper yourself with sometimes the most over the top things. So I pulled out the Soniclear and had a quick flick through the manual while I sat with a pumpkin face mask on my face (also something I was trying from Michael Todd). So after 10 mins of my face mask, I decided to wash away the mask and use my 'new tool'; and I've not looked back since. The way the product was lightly pulsating against my skin provided such a cathartic, relaxing sensation as well as it was removing my mask so well and with minimal effort (I usually have to wash my face with more effort to get a mask completely off) I was able to adjust the speed to provide a lighter or more deep cleansing experience which was also awesome.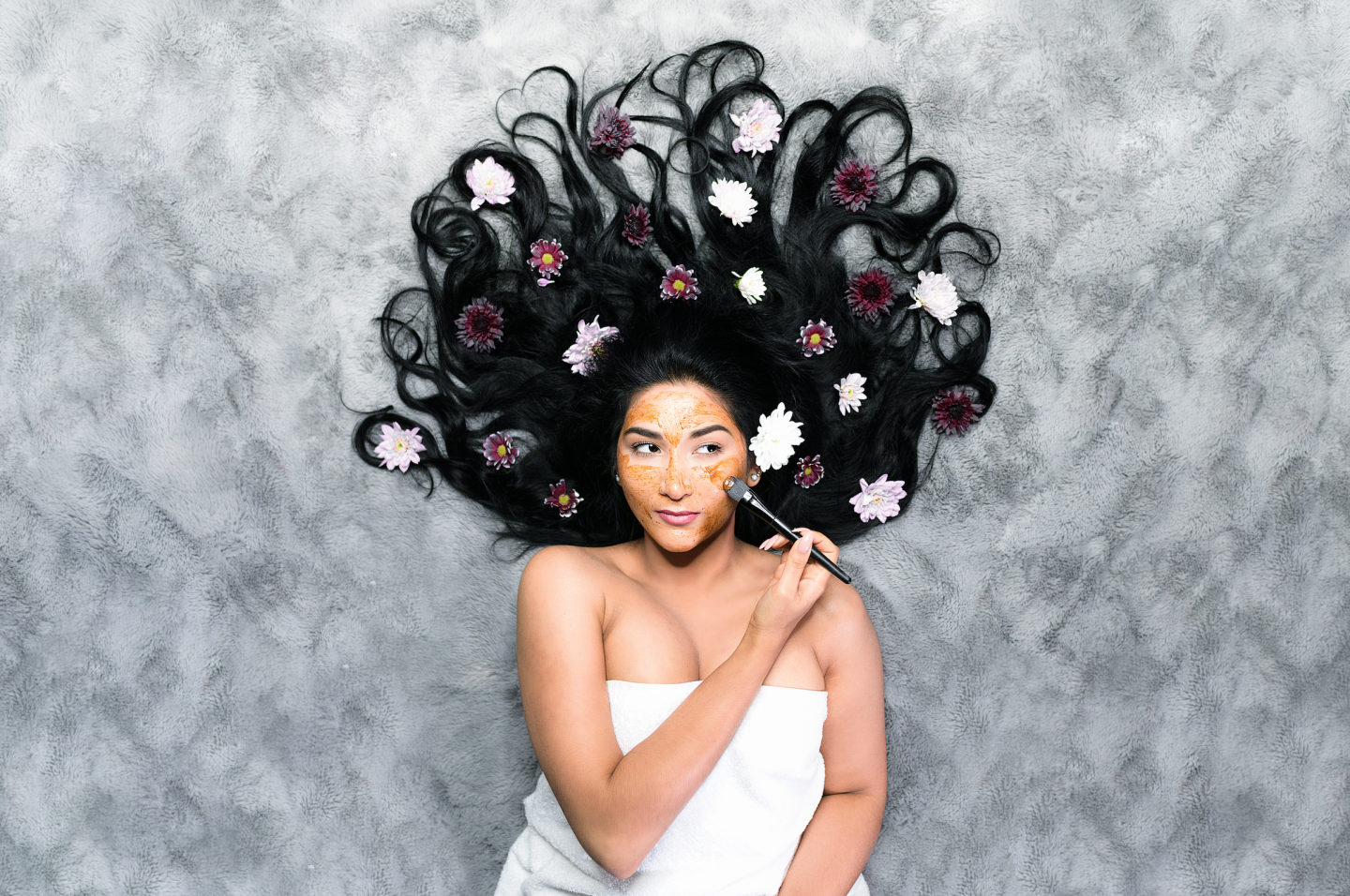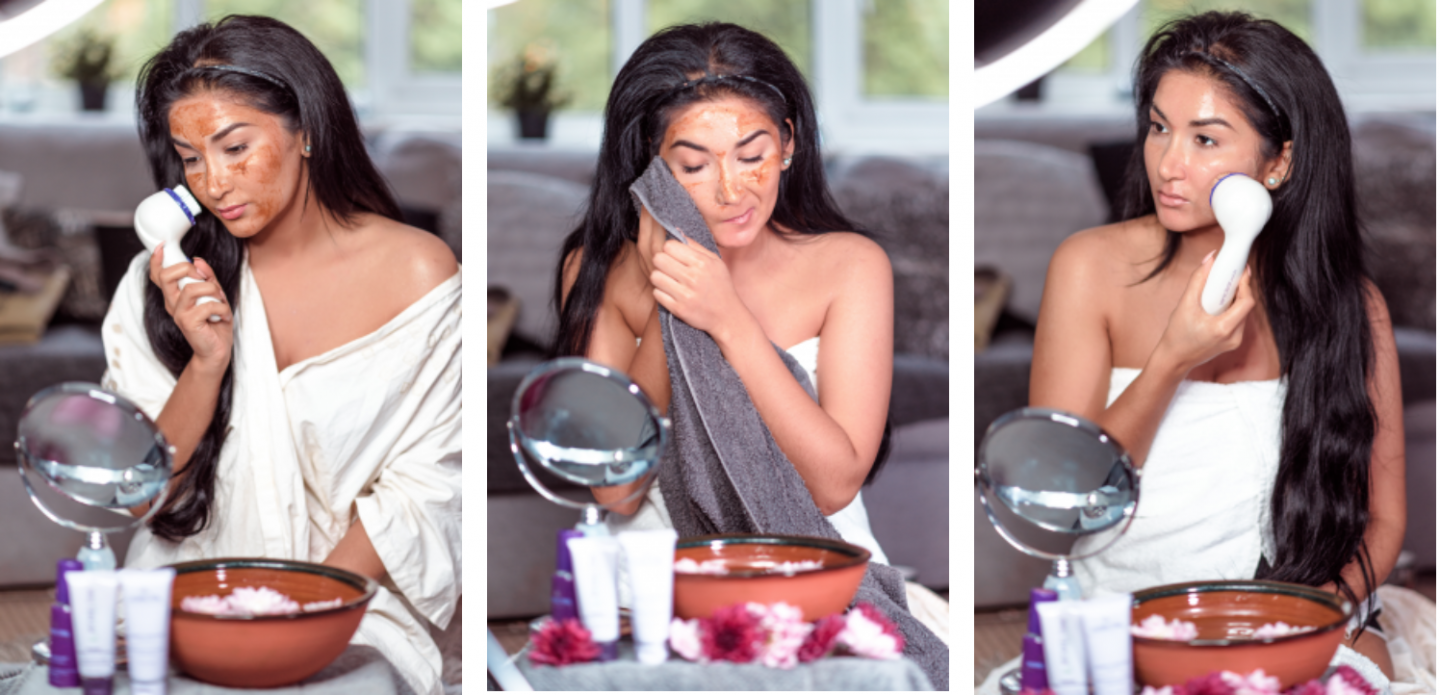 Since the first day using the Soniclear, I have actually used it every day. It's shortened my time needed for washing my face and I've even started using it on my decolletage. The way it has left my skin (even though my skincare routine has remained the same) has been amazing, it seems to have stimulated my skin and kept the blood flowing so much so that I look very bright alive. My schedule at times has been pretty hectic, from early mornings to late nights, full face of makeup day after day, which in the past has taken a toll on my skin, and I feel the way the Soniclear ensures the removal of excess residue on my skin (stuff I often thought I had washed off) has really rewarded my skin and made life easier..
The brush never seems to get dirty which is also amazing, so I researched it and realised that it has anti-bacterial properties that keep the brush clean and skin ready for up to 6 months, which also seems amazing as I don't have to worry about my waterproof makeup ruining the bristles, I just give it a light wash after every use. Possibly my other favourite property of this tool is that it's completely waterproof, so I mostly jump in the shower and use it in there every evening, it just feels so hassle free.
Although this is the smallest in the range I would like to try the Soniclear Elite or Elite Deluxe to see if there is much of a difference in performance, something for me to consider I guess.
A few extra perks with the whole Soniclear line is they come in a choice of colour and patterns to suit your taste which I thought was a sweet touch! (however boring old me decided to go for the pearl white haha!). The product also comes with the option to purchase interchangeable heads, which I look forward to trying in the future.
The Soniclear Price range starts under £100 at an affordable $89 (approx £65) for the Petite version and $149 (approx £110) for the Elite and $199 (approx £150) for the Elite Deluxe which in my opinion is extremely affordable for the value you receive.

Overall I'm positively surprised with how much this product has become a staple in my routine, I thoroughly enjoy it and think it's very worthwhile for the person on the go. The product is unisex which is awesome and think it would also be amazing for people who work out a lot or are living in polluted areas to remove all that smog from the skin at the end of the day. Skincare is a staple to well being and as the skin is the biggest organ on the body it's vital we take care of it as best we know how. And for its price point, I find the Soniclear range a fantastic add-on to any routine.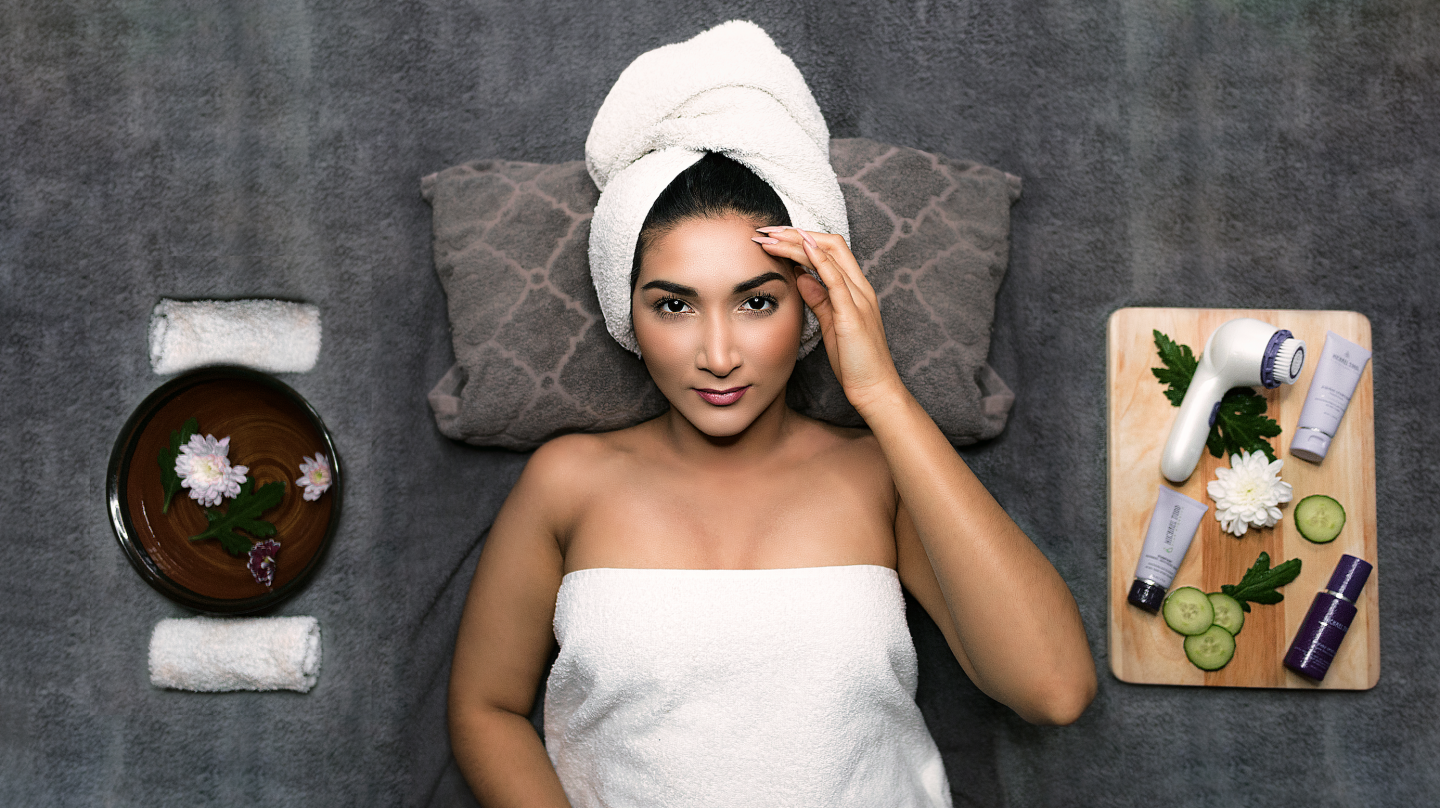 A few of the other products I received to try was the Pumpkin mask, which I really enjoyed. It helped to seemingly revive my skin and tighten it to make it seem more bouncy which I really enjoyed, as well as providing a tingling sensation that I am in favour of. I also received the Honey and Oat Facial Cleanser, I wasn't too sure about this, it was extremely nice and smelled beautiful, but seemed very gentle and soft, so was unsure of any difference. As I only received sample sizes I have not actually changed my routine or tried these products over time, I can't give the most accurate feedback on them. However, with this product, I didn't feel much of a difference in my skin. The final product I received was the Jojoba Charcoal Facial Scrub, which too I enjoyed, maybe it was partially to do with the placebo mindset of the whole charcoal attention currently going around, but I felt my skin was left soft and smooth after its use.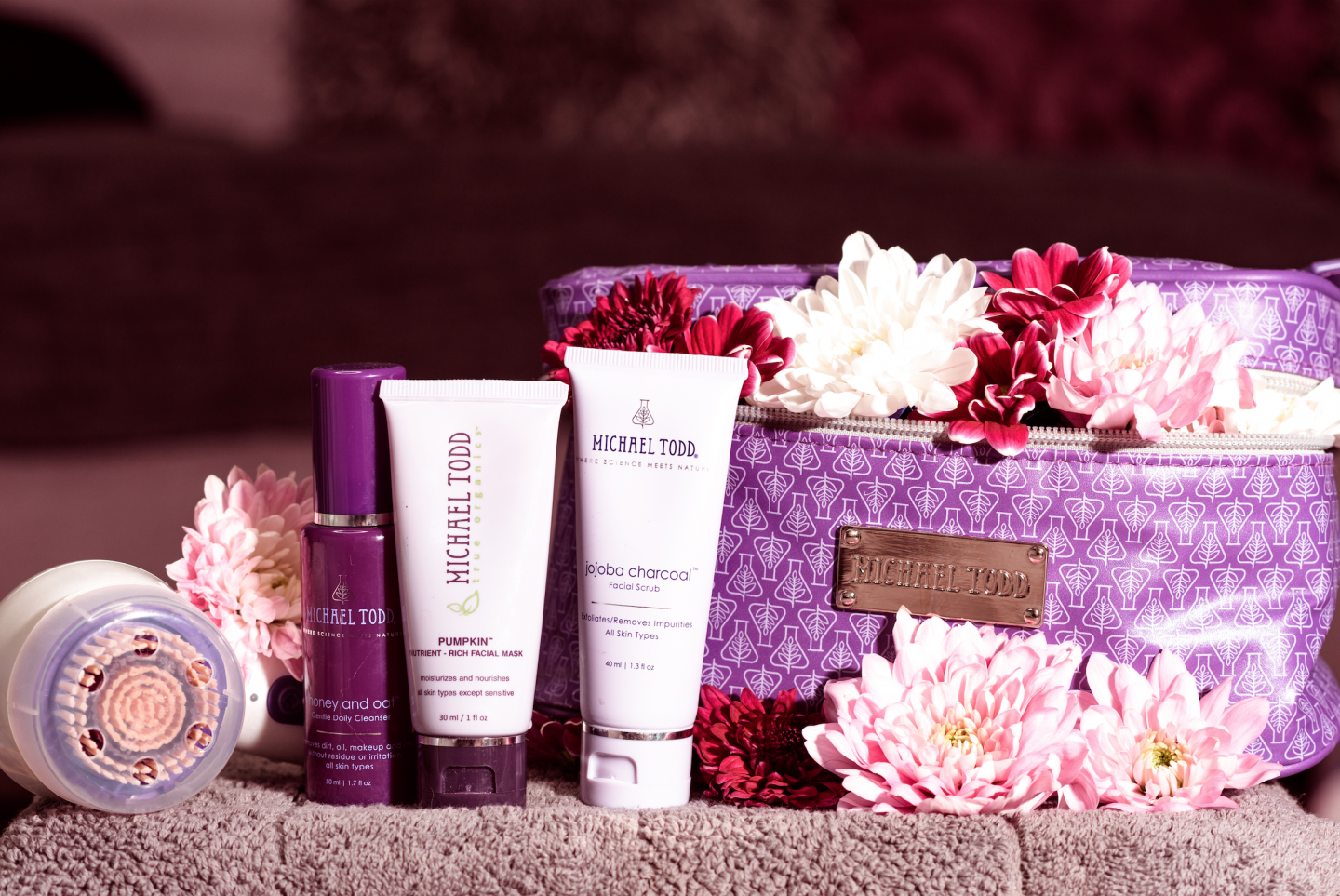 I would be interested in perhaps trying a Michael Todd facial routine to see if it amplifies the use of the Soniclear with the products, but currently, I have not taken the plunge. I guess it's something to consider. All of their products seem to be formulated without harmful mineral oil and phthalates/parabens, so that's a huge plus!
Photography: Shahzer Karim
Product: Michael Todd Soniclear Petite