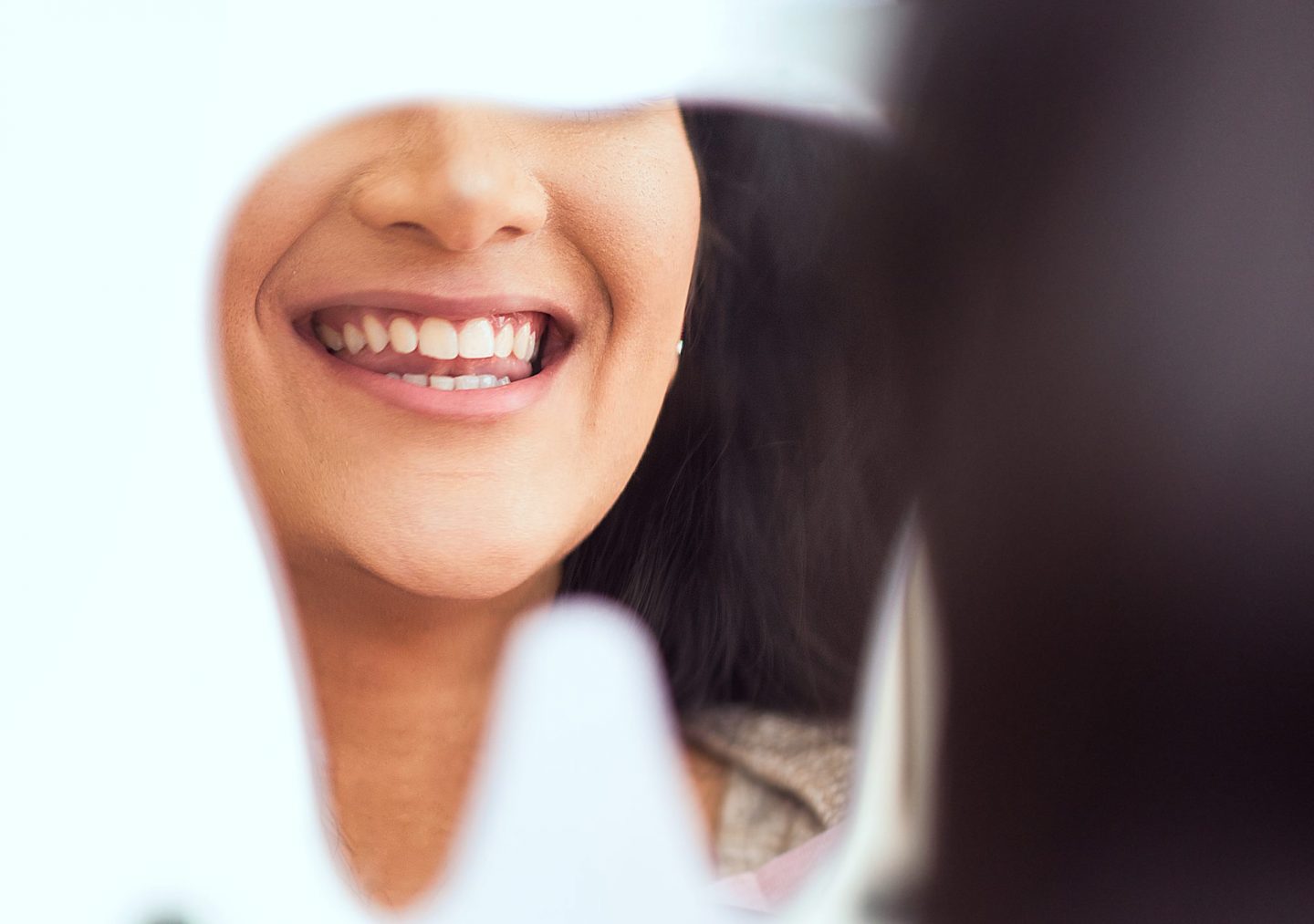 I'm the girl who really wasn't a fan of the dentist. For years as a child/teen I was bonded by braces and after that, even though they helped accomplish a beautiful smile, I still occasionally felt paranoid and conscious about my smile. It was in my late teens when I went in for a pretty common treatment (post braces) that I was left with a bodged job on my teeth and the dentist didn't claim responsibility until I was in so much pain. Although there were no visual repercussions, it left 'a bad taste in my mouth' (pun intended) and consequently resulted in me choosing to not go back to the dentist. For 5 years, I brushed well, flossed and relied on essential oils as remedies and got along pretty fine.
It so happens that a few months ago I was discussing with my mum how I wanted to get my teeth 'done' but was resistant to going to the dentist, well my old dentist anyway, and it was then that I received a lovely message from Peace Dental.
We liaised as Dr Thuha Jabbar complimented my work and made me aware of the amazing opportunity to receive a consultation on my teeth. Through the kind and transparent demeanour in which she approached me, I took up the opportunity as I felt increasing comfortable by looking at the amazing work she has displayed on her Instagram(DR T Jabbar).
My first consultation was great, although when I arrived I was slightly nervous; she first sat me down and got to know me; what I was interested in and what my ideal smile would look like. I expressed to her how I wasn't sure and if she could recommend anything to me, which she responded no. This was amazing as she said she wanted to know what my desire was and people get too overcome by the impressions of others that I should make my own mind up, so instead, we went over what services she had to offer in her dental centre. We created a list of long-term goals for my teeth (all aesthetical really) and something I could work towards which she also sent to my email which I really appreciated. So to begin with my first treatment; teeth whitening, which was scheduled for another day.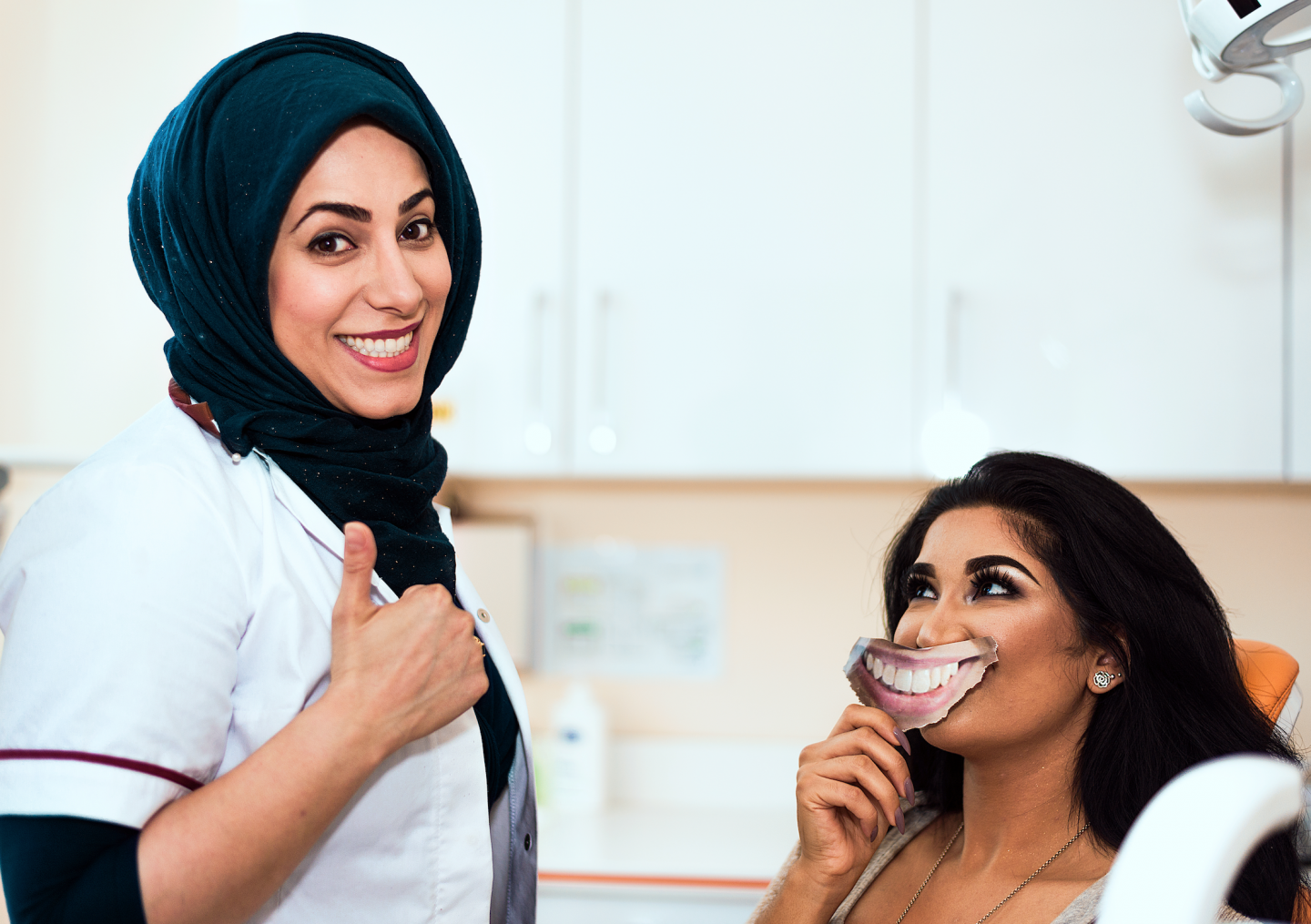 Fast forward about a week and I was ready and pretty excited to start my teeth whitening. My appointment started on time and we began with the doctor explaining to me the first steps and filled me in again on what my expectations were to be and the layout of the procedure.
Step 1 – The Hygienist Clean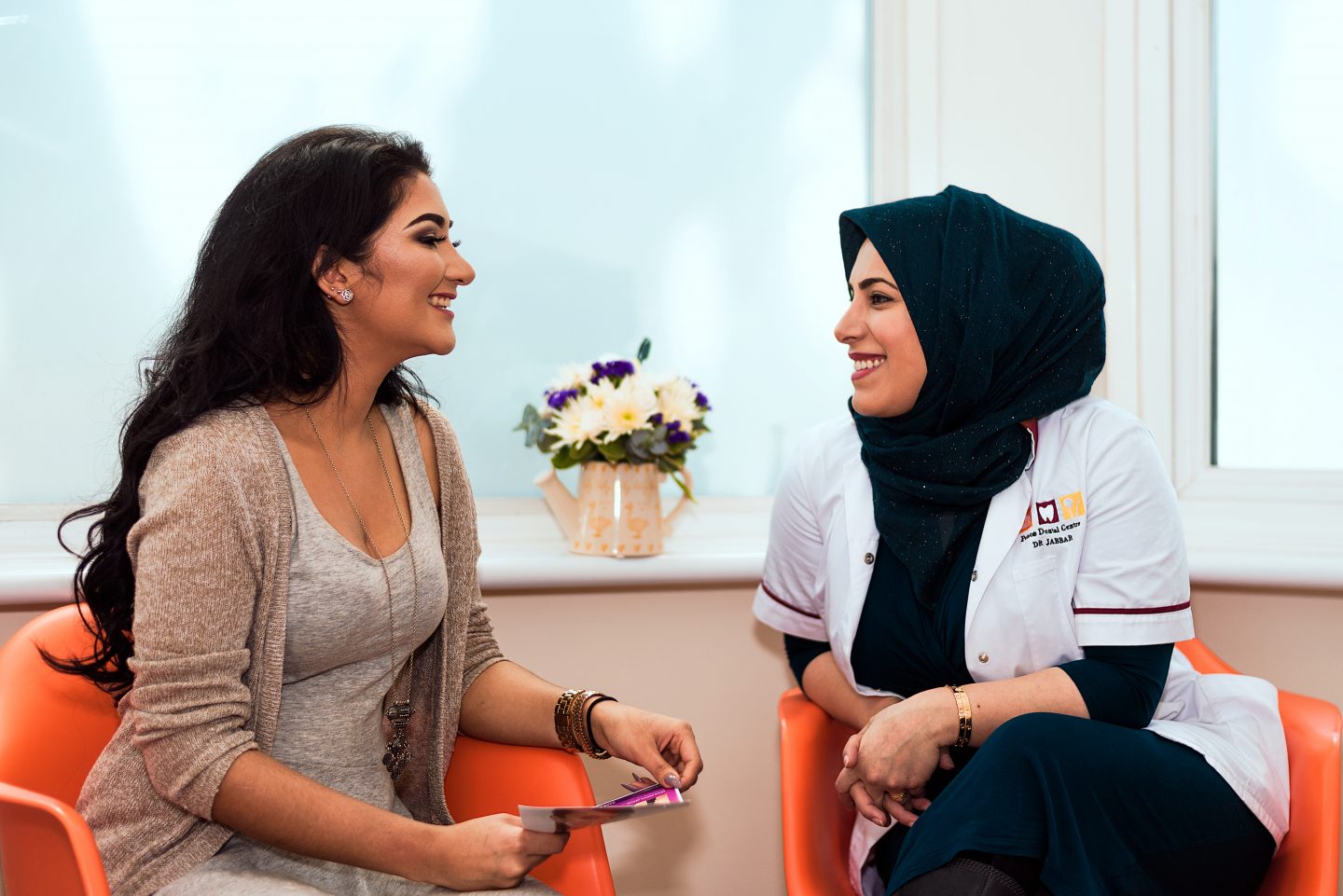 This was the first step of the treatment where I was taken to another room in the clinic with a professional Hygienist. This was probably the moment I disliked the most but they made me feel really relaxed and she kept asking how I was getting along. With this part of the procedure, the hygienist cleans away any tartar build up around each tooth and assesses the health of the teeth and gums. It was uncomfortable and as most of you will know how it's like to get that stubborn tartar removed, and well for someone like me, being it my first time, my teeth and gums felt quite sensitive, but already they started to look amazing and more defined. To round off the treatment the lovely hygienist recommended the best way to keep my teeth and gums to maintain them, which concluded this part of the treatment.
I was feeling a little tired after this part of the treatment as it was a bit uncomfortable, but I was excited as it was now time for phase two.
Step 2 – Creating a Mould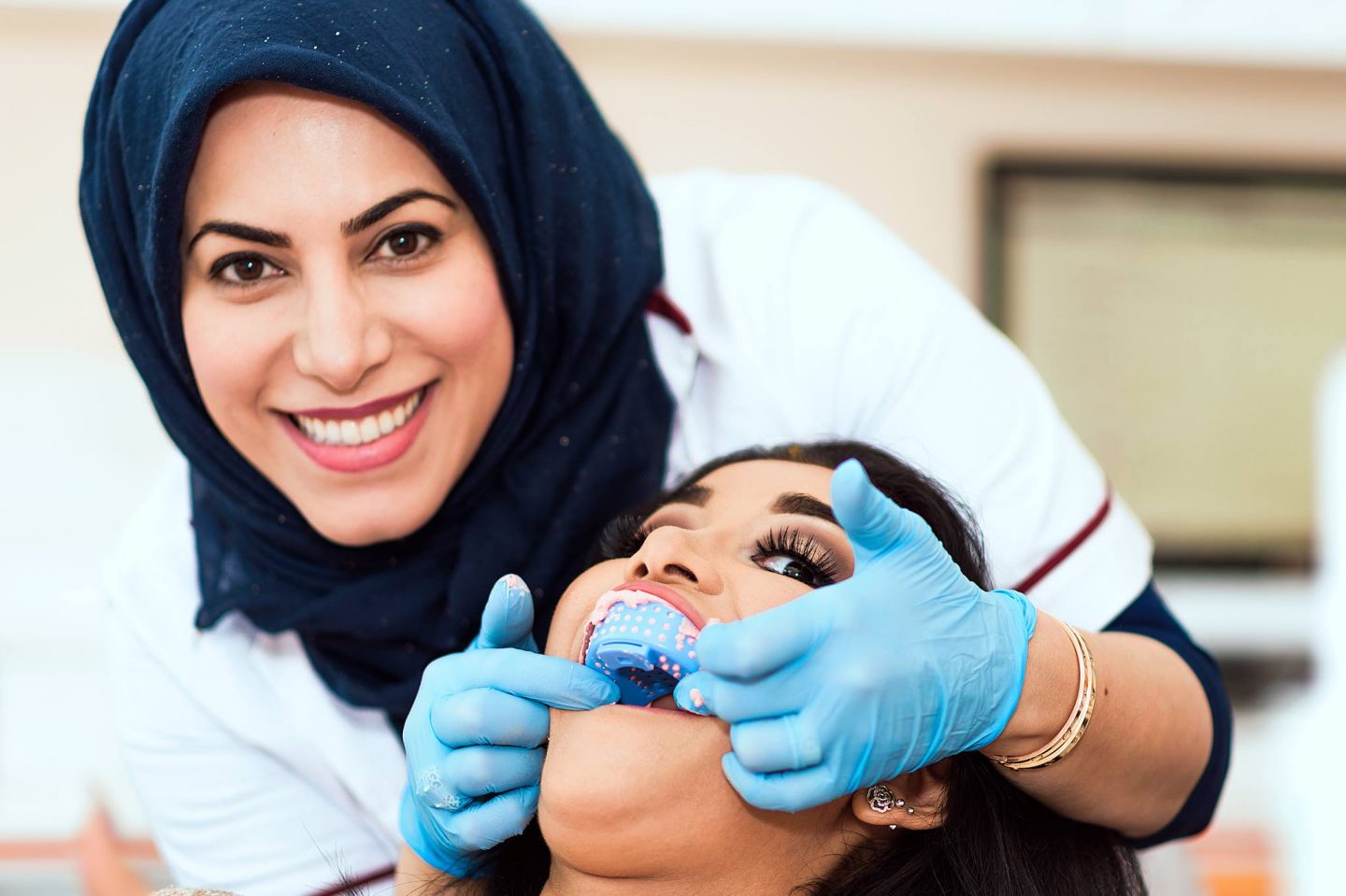 Peace Dental Centre has the amazing ability to create in-house moulds with great accuracy and little to no discomfort, which again was actually something I went through when creating my braces, and left me hating it! But Dr T Jabbar really changed my opinion on it again, as she was so speedy and it didn't feel like such a big deal now.
They created the moulds so as to create a gum shield-type thing (sorry for the poor explanation haha) for the at-home treatment where I would be also using post whitening to whiten my teeth further. If I were to ever want to just buy whitening bleach to apply on my own, the gum shield would still be applicable, which I thought was a really cool thing, as it completely enabled me to take control of the situation even after I leave.. in my opinion, amazing aftercare! The mould was created before the whitening procedure so that they would be prepared for me as soon as we finish.
Step 3- The Procedure (whitening)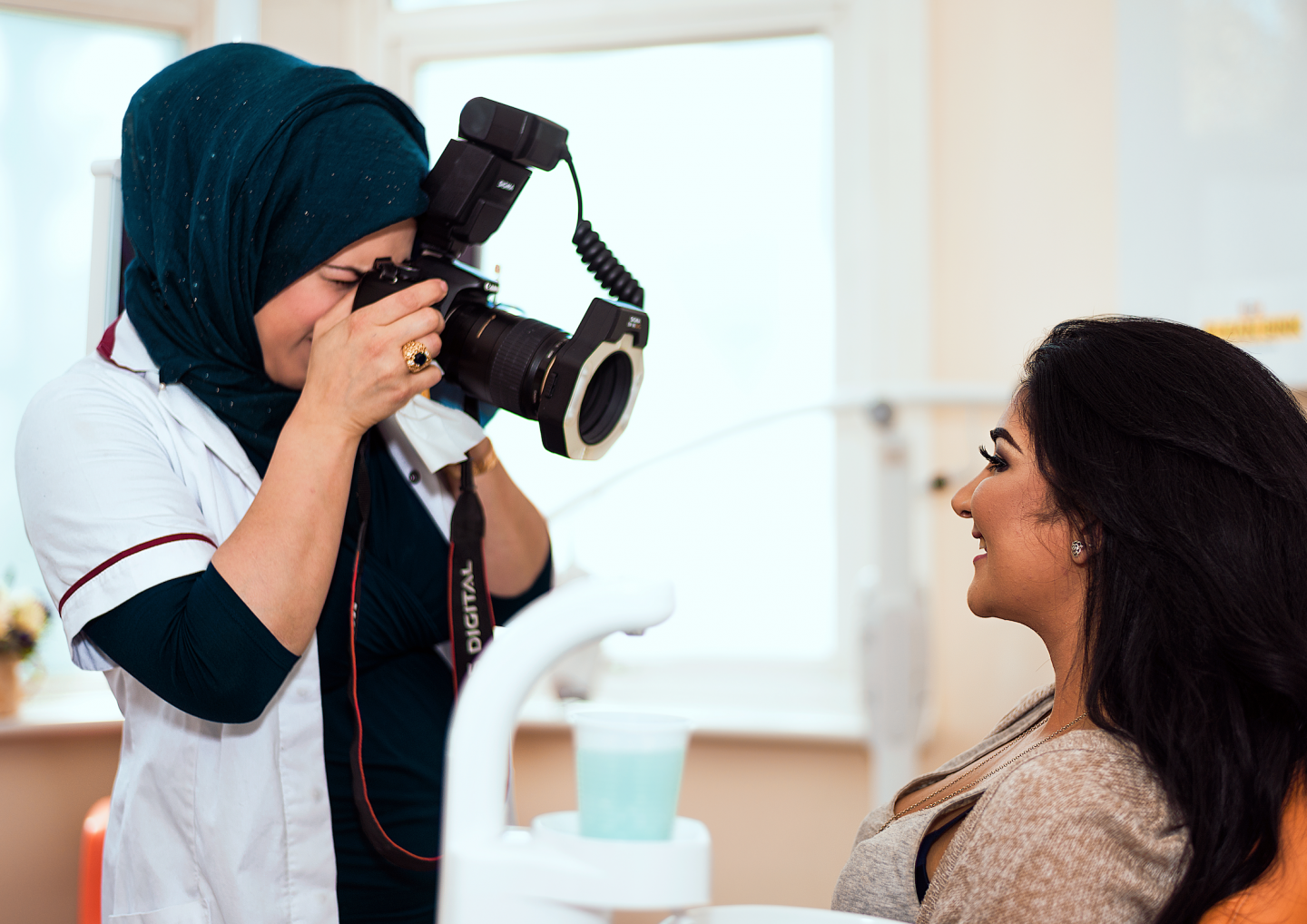 The Dr. placed some nourishing oil on my lips and inserted the mouth opening guard then took a few quick before snaps for reference. After this, she placed me in front of the blue light for intervals of 15 mins for 4 cycles, in between applying another layer of gel. The first two 15 mins were ok but I was slightly tired towards the end, but I guess that can be expected with having your mouth wide open for an hour. The Dr made the setting so lovely, playing music of my choice and even went as far as getting one of her staff to pick me up my favourite drink for me for when I finish. It was gestures like this that really made the experience something I truly enjoyed, I felt pampered more than anything.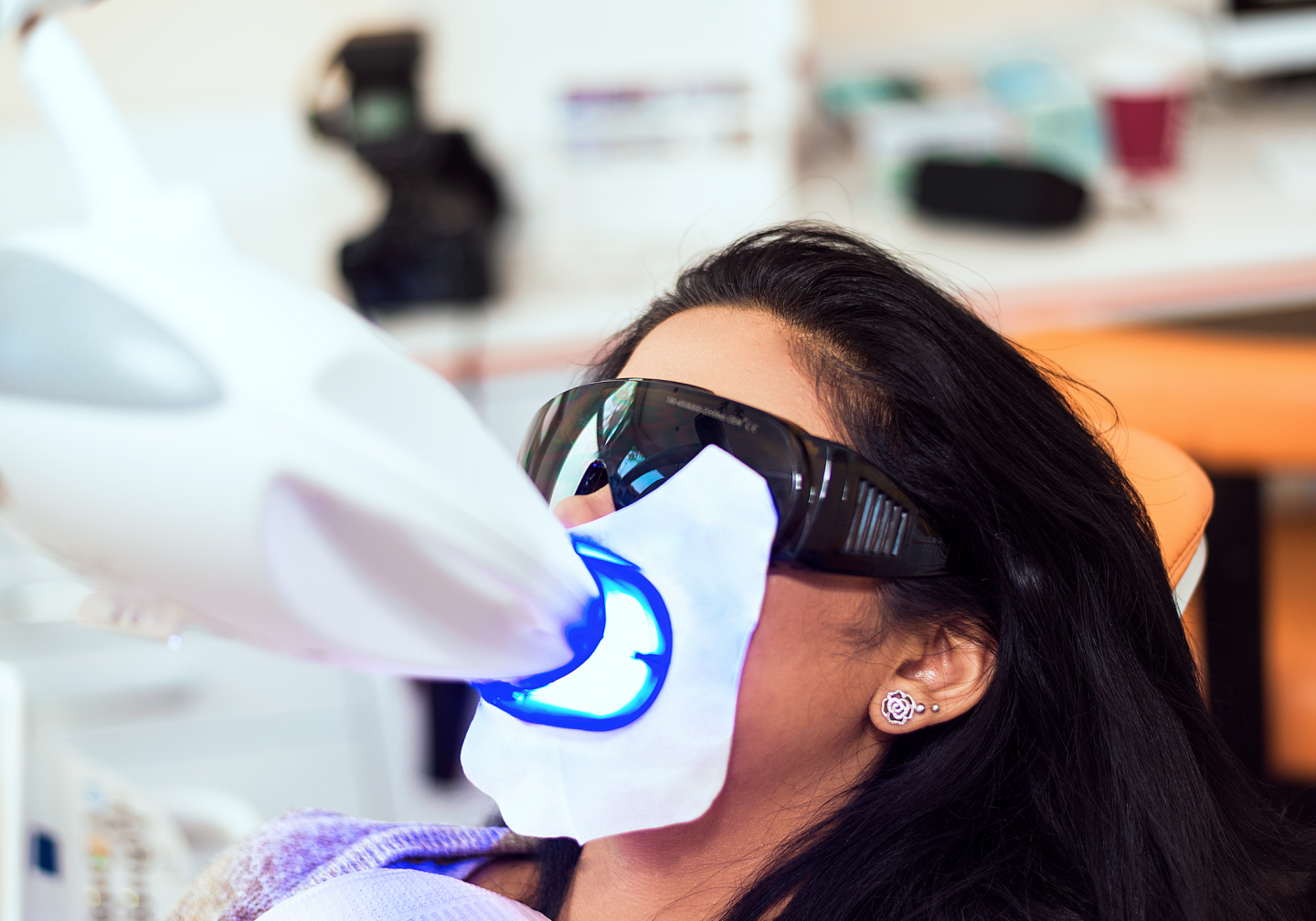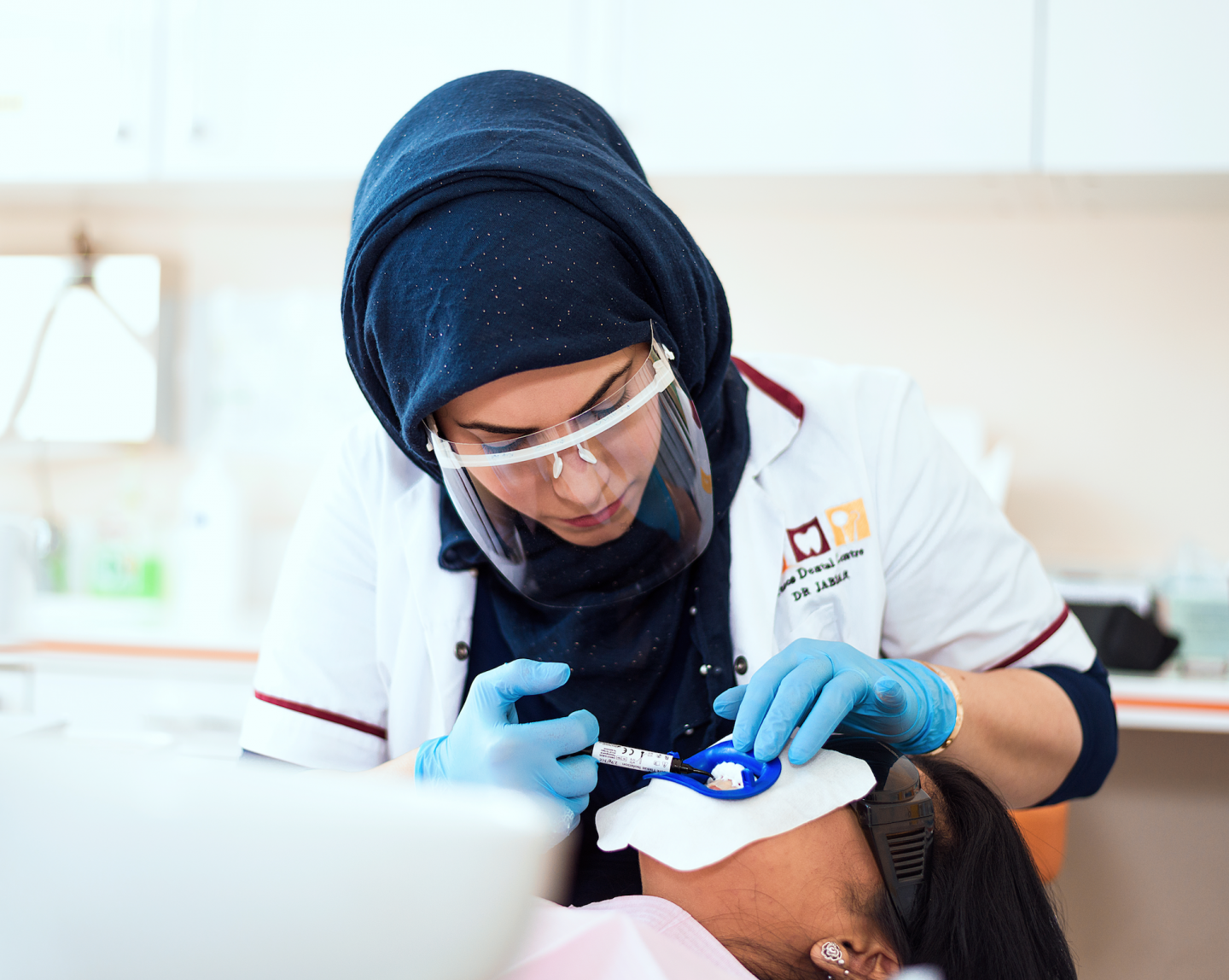 Step 4- Maintenence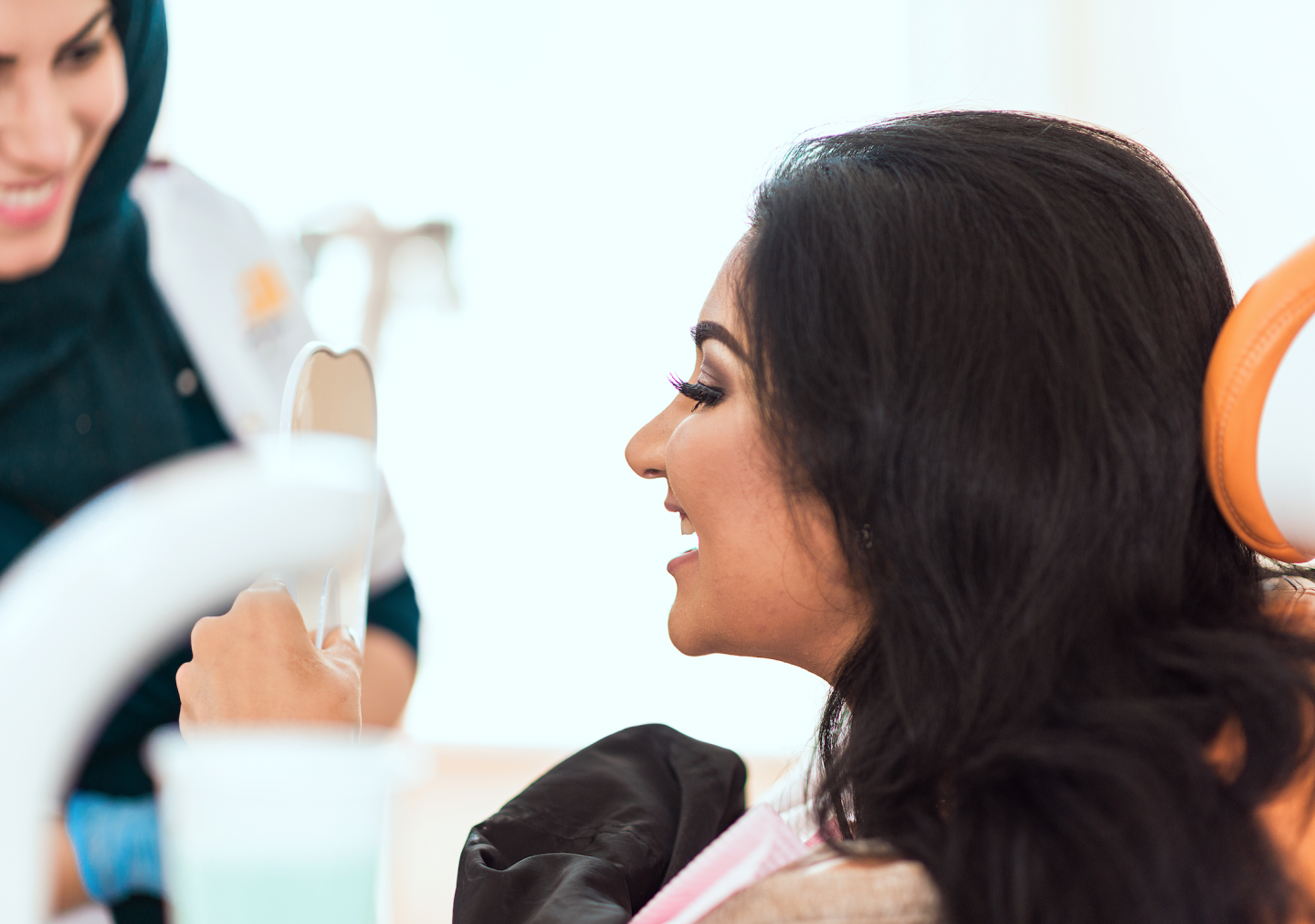 After the procedure (and a few after snaps), the Dr presented me with my teeth mould and demonstrated how to use the at-home treatment. she had noticed my previous dentist had left remains of glue from my braces (which we hadn't seen at the start, I had known about this but didn't think to say anything, duh!) and said that the use of the at-home treatment would be important now to get the unexposed areas of under the glue to catch up to the rest of the teeth. The Dr then quickly removed the glue, which was such a relief! I really admired her for her attention to detail and the care she took of me.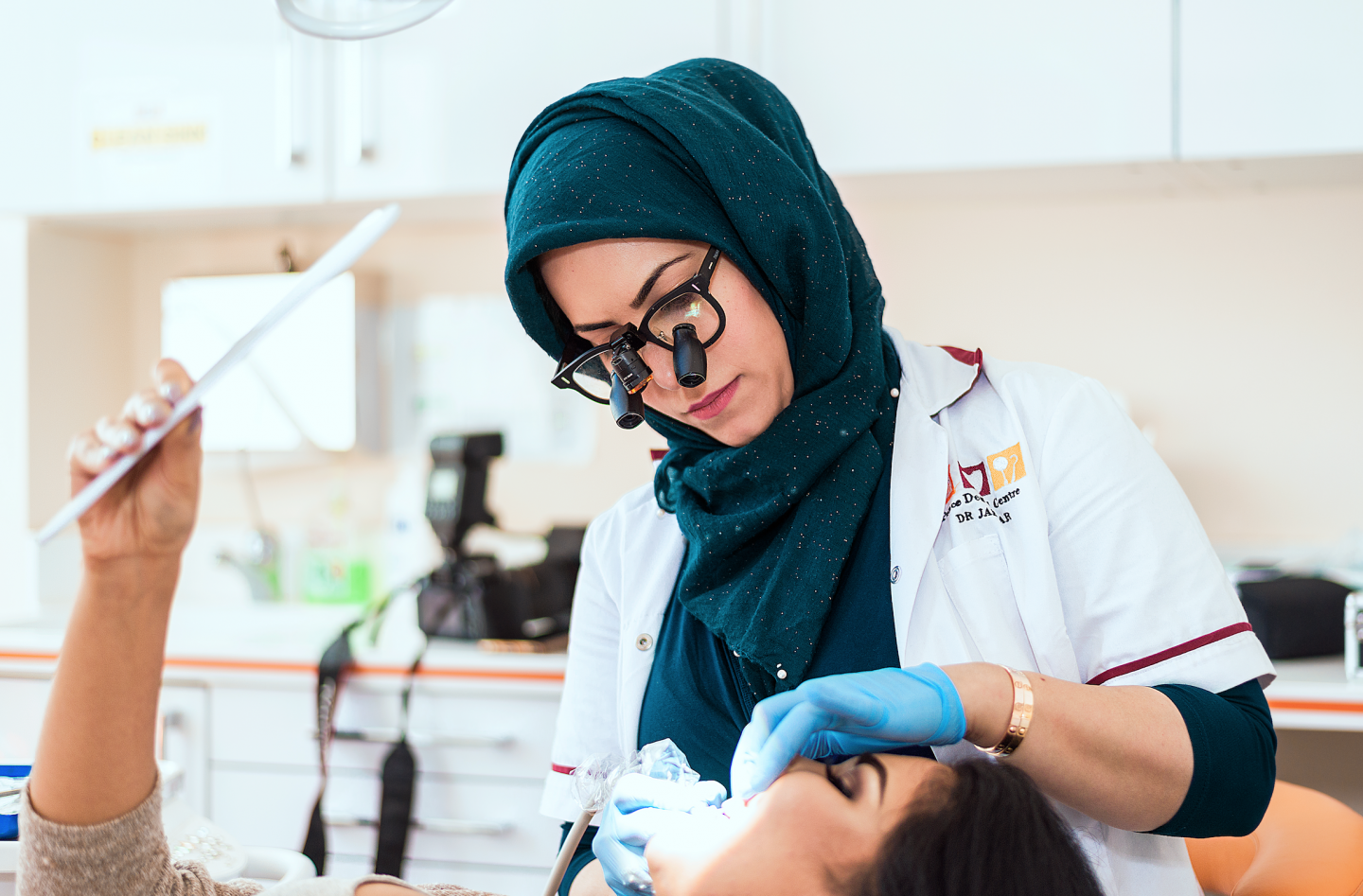 And that was all!
I'm scheduled for a follow up in a few days (a week after the procedure) and initially for the first 4 days my teeth were quite sensitive as they had had the deep clean etc, which was perfectly normal. Dr T Jabbar contacted me and stayed in tune with my progress which really felt supportive!
Overall I have not been able to stop smiling, I didn't think a small thing such as a clean and whiten could bring about so much self-confidence, but it has, it has worked wonders especially for my personal experience and has really opened the door softly for me to be really interested in my teeth and care. I feel so lucky to have met a dentist such as Dr T Jabbar as she told me her mission is just to encourage people to smile, which is the nicest mission to hear from a dentist. The thought and ambience that she has created through her dental centre is amazing as it is immaculately decorated to feel that you are actually abroad in a beautiful warm country, and the Dr and her staffs' personal care to each client is so fulfilling and kind.
I definitely encourage people who may live locally or even within the city to visit her and her dental centre should you have dental or cosmetic desires. I have already every close friend and family members ready to drive down just to pay her a visit!
This experience definitely has me looking on the white side of life!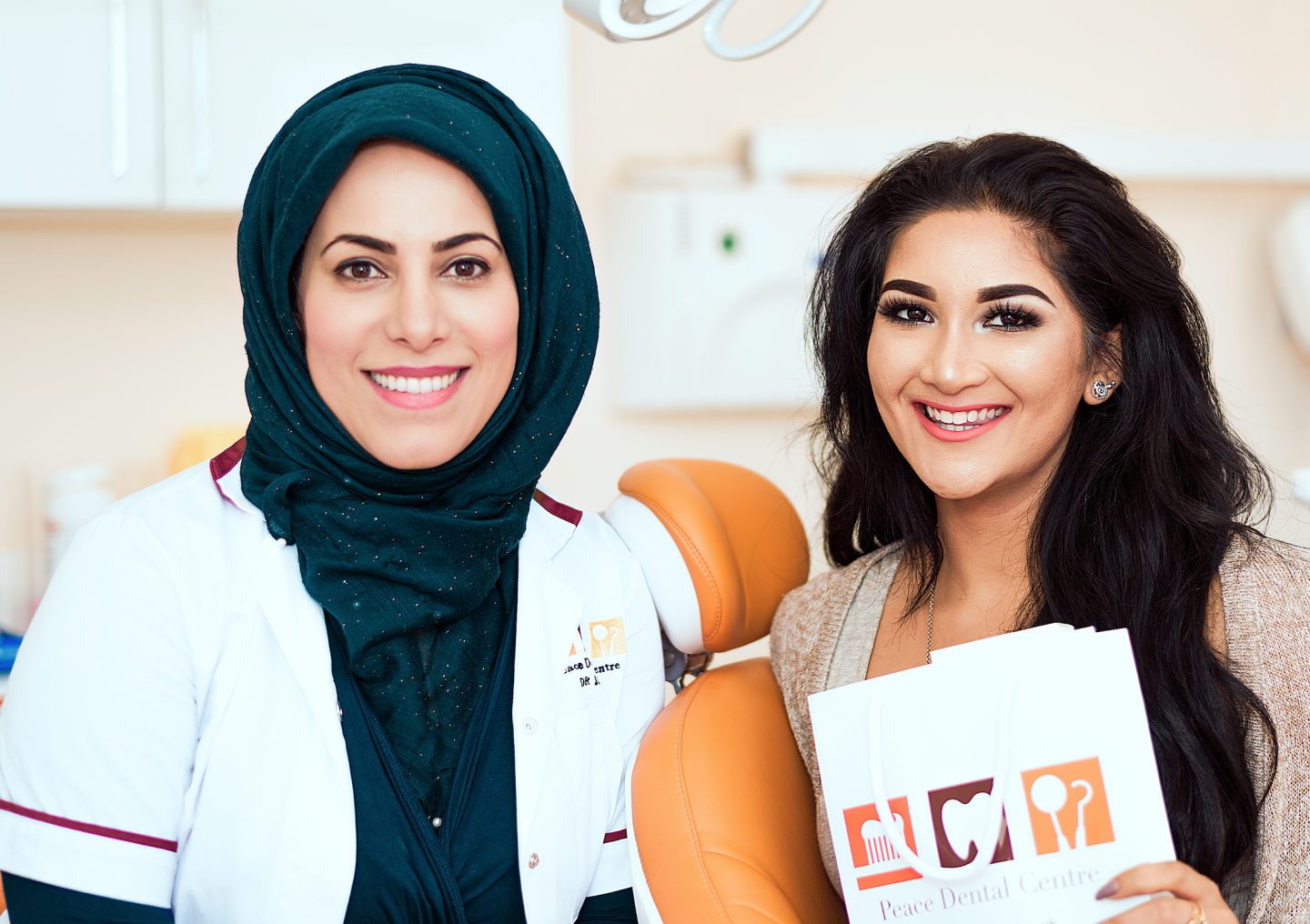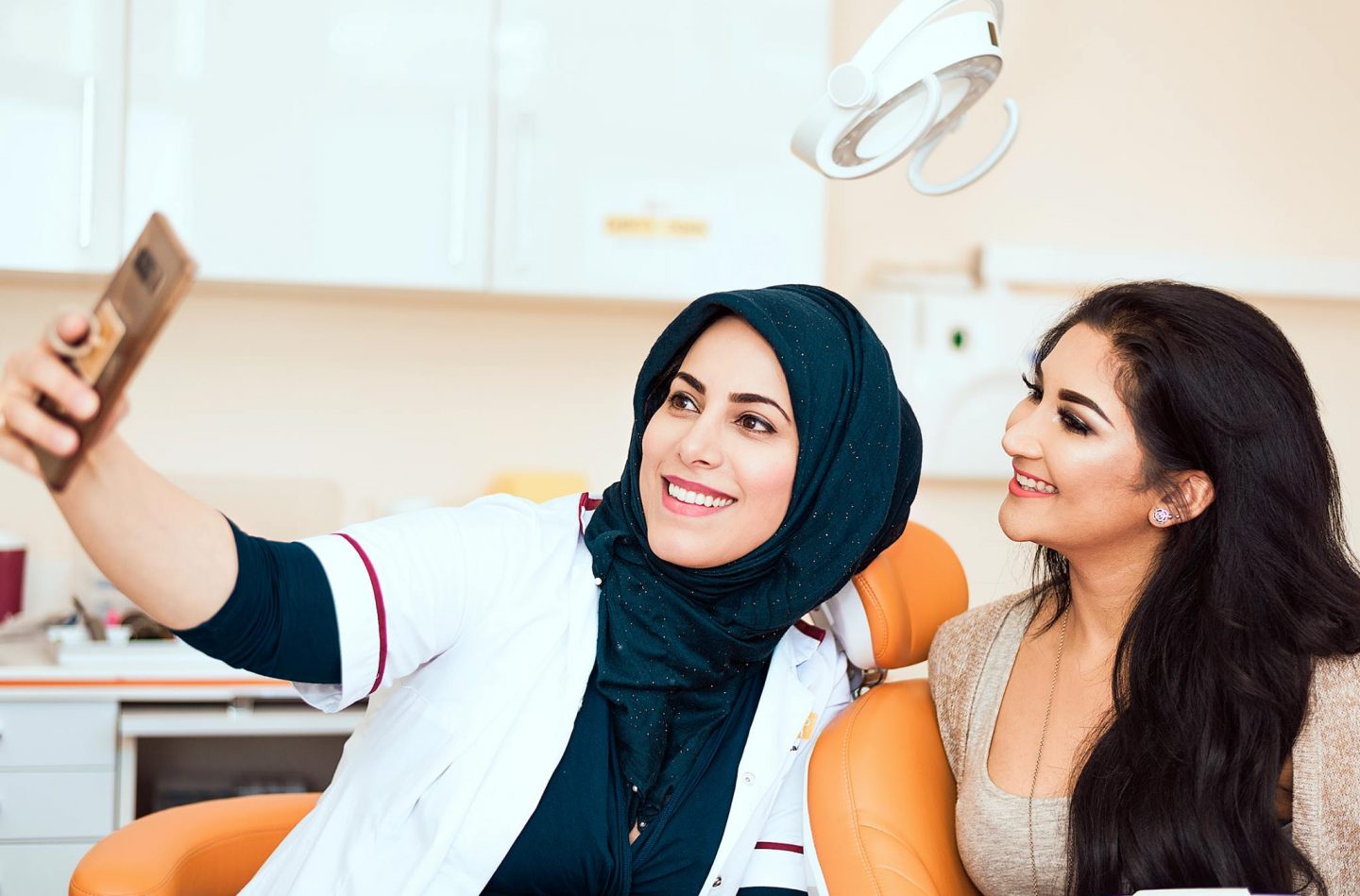 Photography: Shahzer Karim
Location: Peace Dental Centre