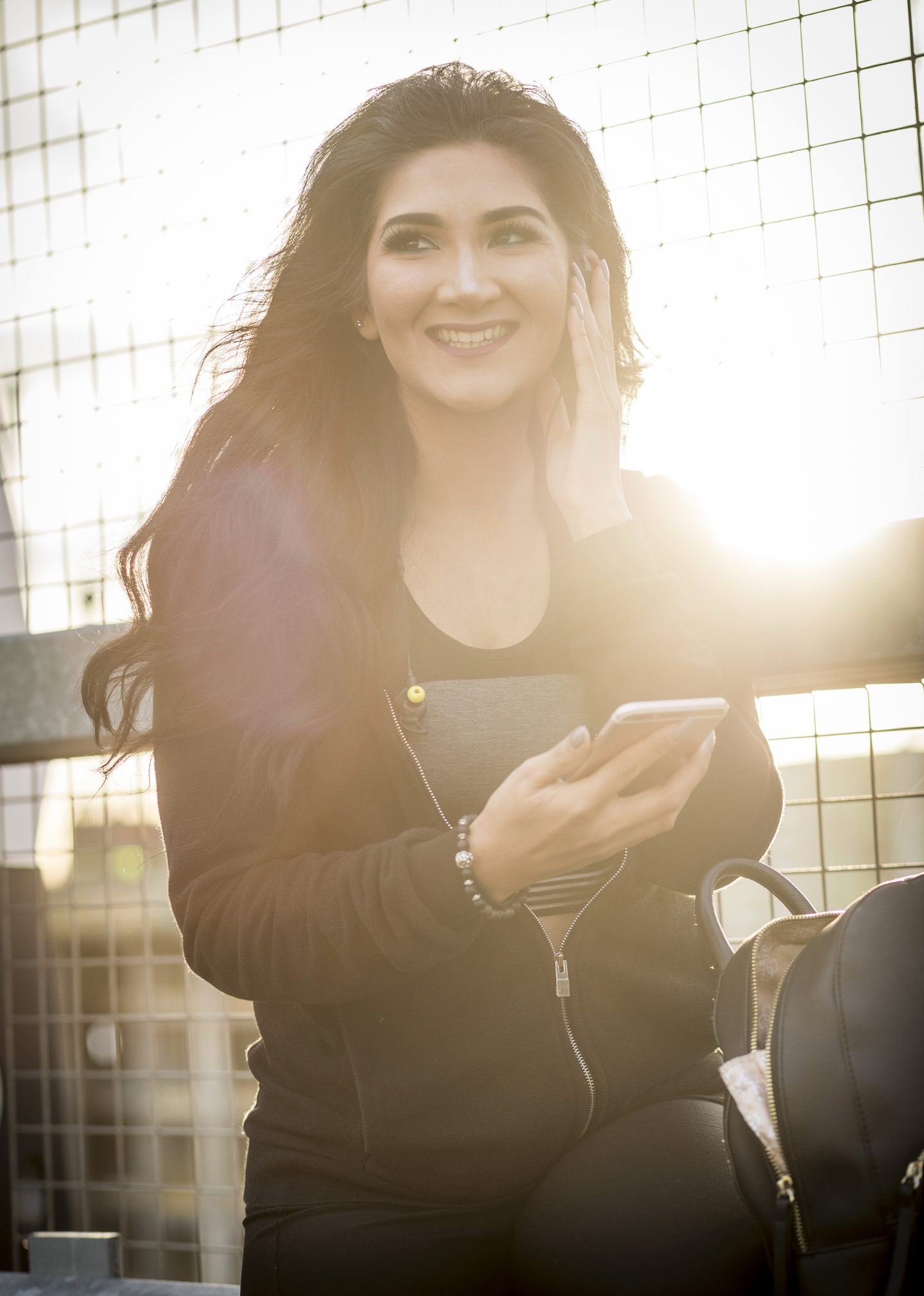 There are times when you just want to embrace the day and be comfortably fashionable. Casual athletic fashion is a huge go-to for me as when I'm not heading out to an event or meeting I love to be fashionably comfortable, and usually, that translates into athletic fashion AKA Athleisure.
So what exactly is Athleisure you may be thinking? Athleisure is a description that started floating around not too long ago perfectly describing a broad category of fashion appropriate for athletic or purely leisurely pursuits, but in some capacities also described 'asaprès sport' or 'Gym- to- office' attire (however I don't really recommend trainers leggings and a tank top for the boardroom). These looks tend to range from loose-fit, baggy jumpers to full-on sporty looks.
So now you know a little about Athleisure you may have noticed its rise in popularity over the years or even notice how 'on trend' you actually are!
But, yea; for me, Athleisure is my day-to-day fashion trend of choice, especially if I have errands to run! Athleisure has woven its way gracefully into both mainstream and high fashion markets with designer labels bringing out couture versions of 'pumps' and 'sneakers' as well as everyday wear, heightening the trend into, not only gym attire but also making it a fashion statement over just 'throwing on your sweats'. Just check out this segment in Net-A-Porter to see what I mean.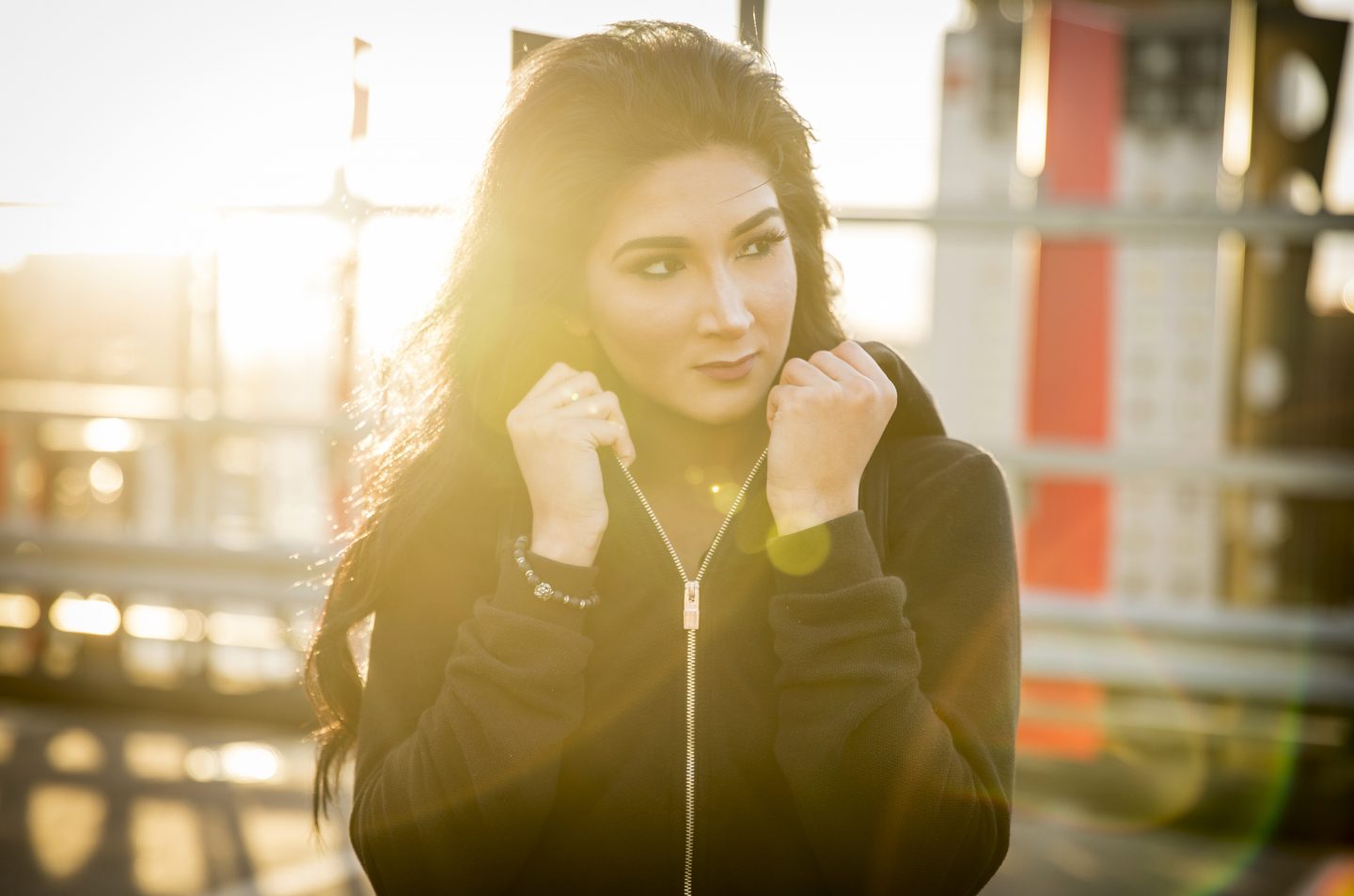 With a rising trend of bloggers and lifestyle celebrities, athleisure has really been catapulted to the forefront of fashion encouraging people to even buy sportswear when they have no intention of working out, just to fit into the image of the Yoga, healthy lifestyle that we are all too used to seeing online. However, it does allow people to feel easy and comfortable for day to day situations, so it's totally a trend I'm behind!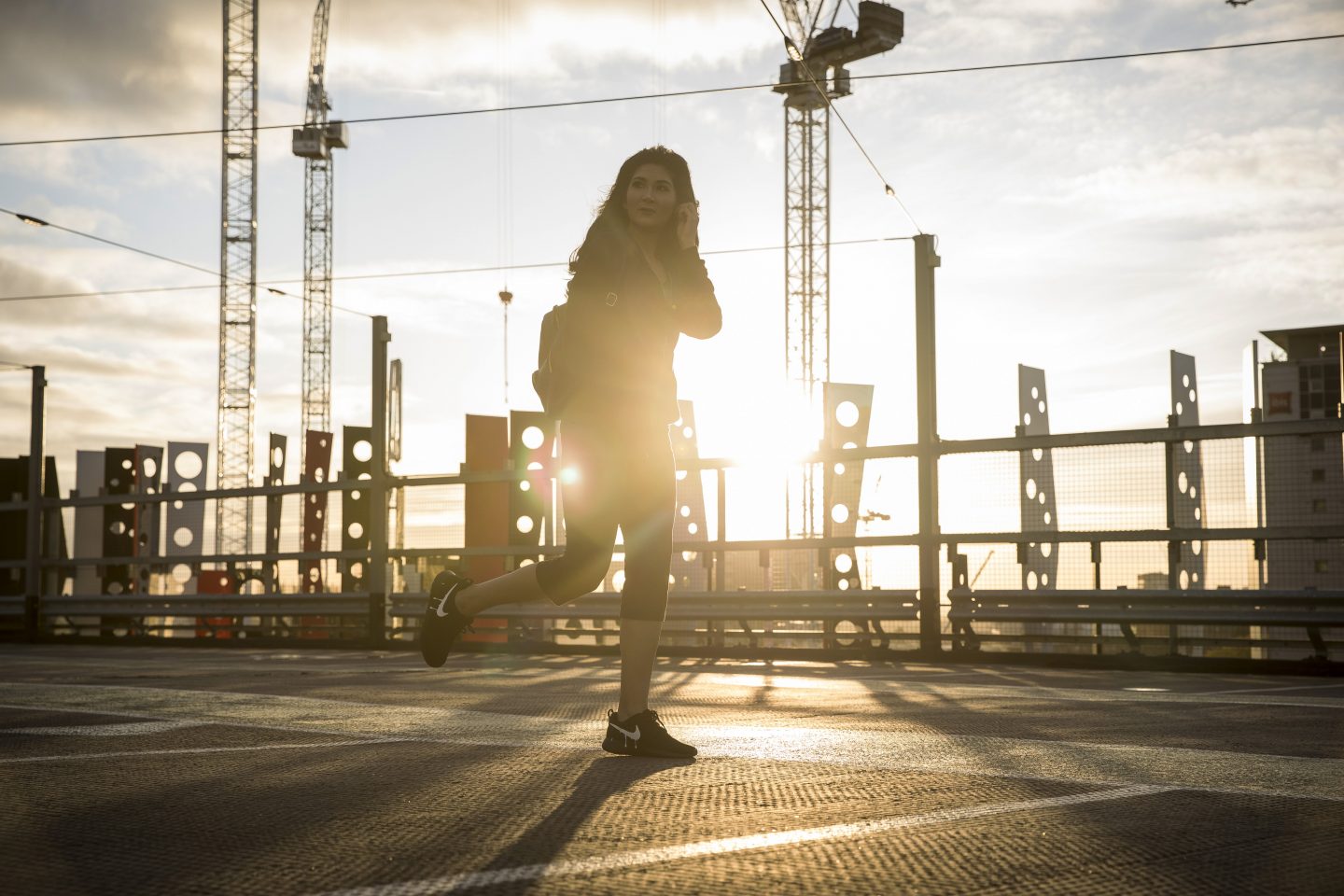 My look for this was stylish and on trend with the winter vibes I was feeling, wearing three quarter length Nike workout leggings with a Nike sports bra, topped off with a casual black hoodie from Zara. I chose to accessorise with Nike custom trainers, my Guess black backpack and with a simple lava stone bracelet to keep with the dark almost-monochromatic feel.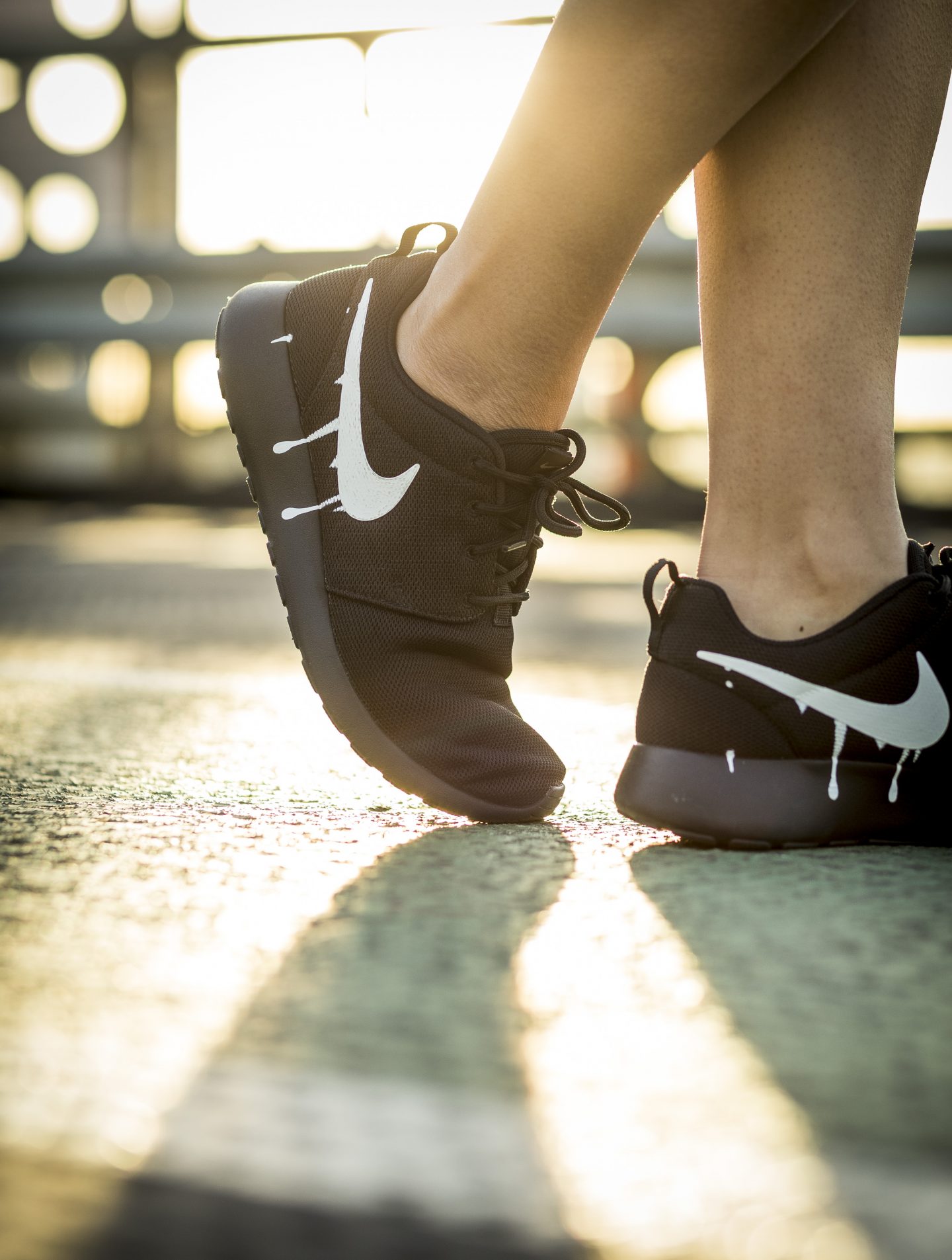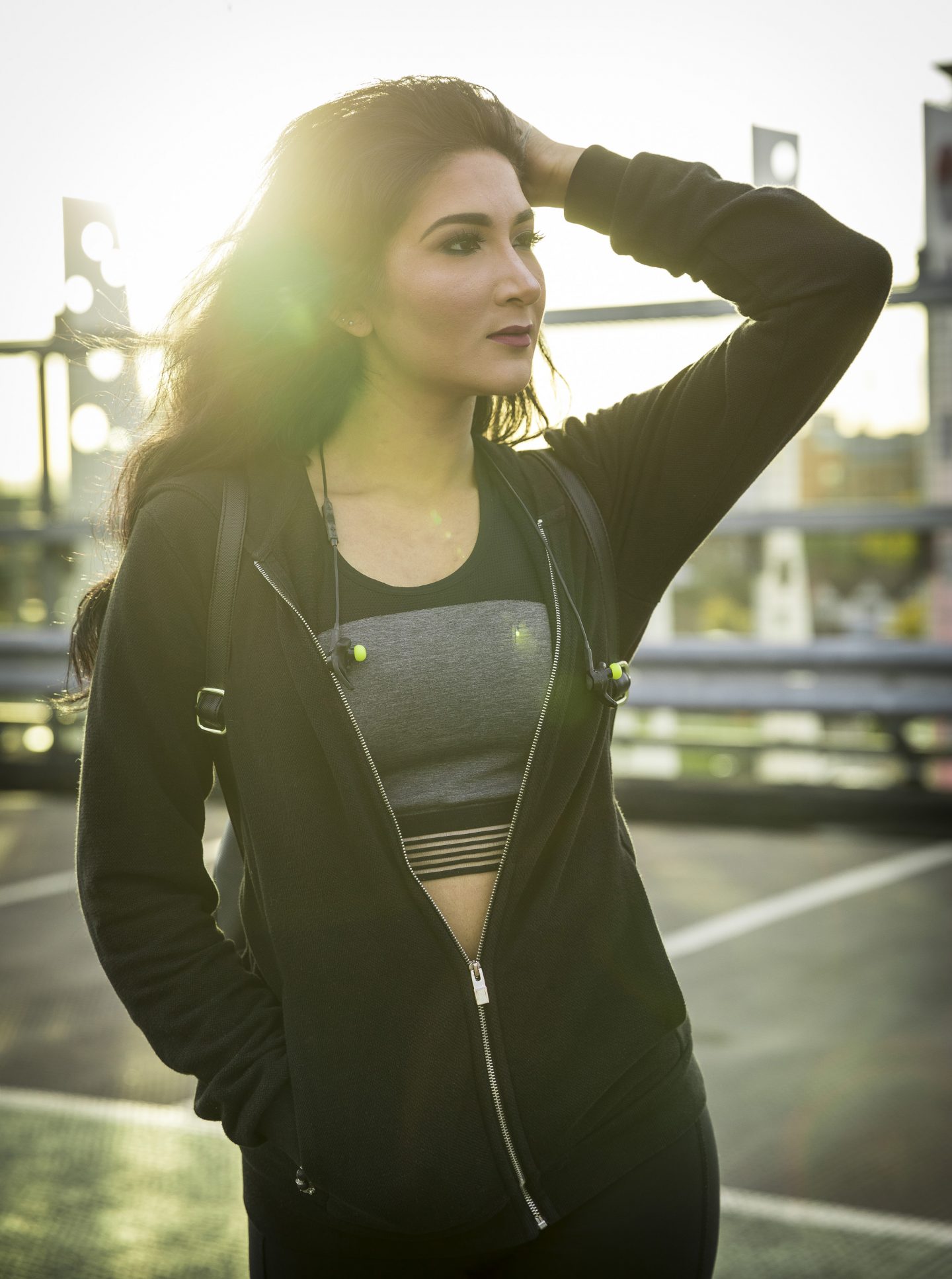 Photography: Chris Winter / Wembley Park