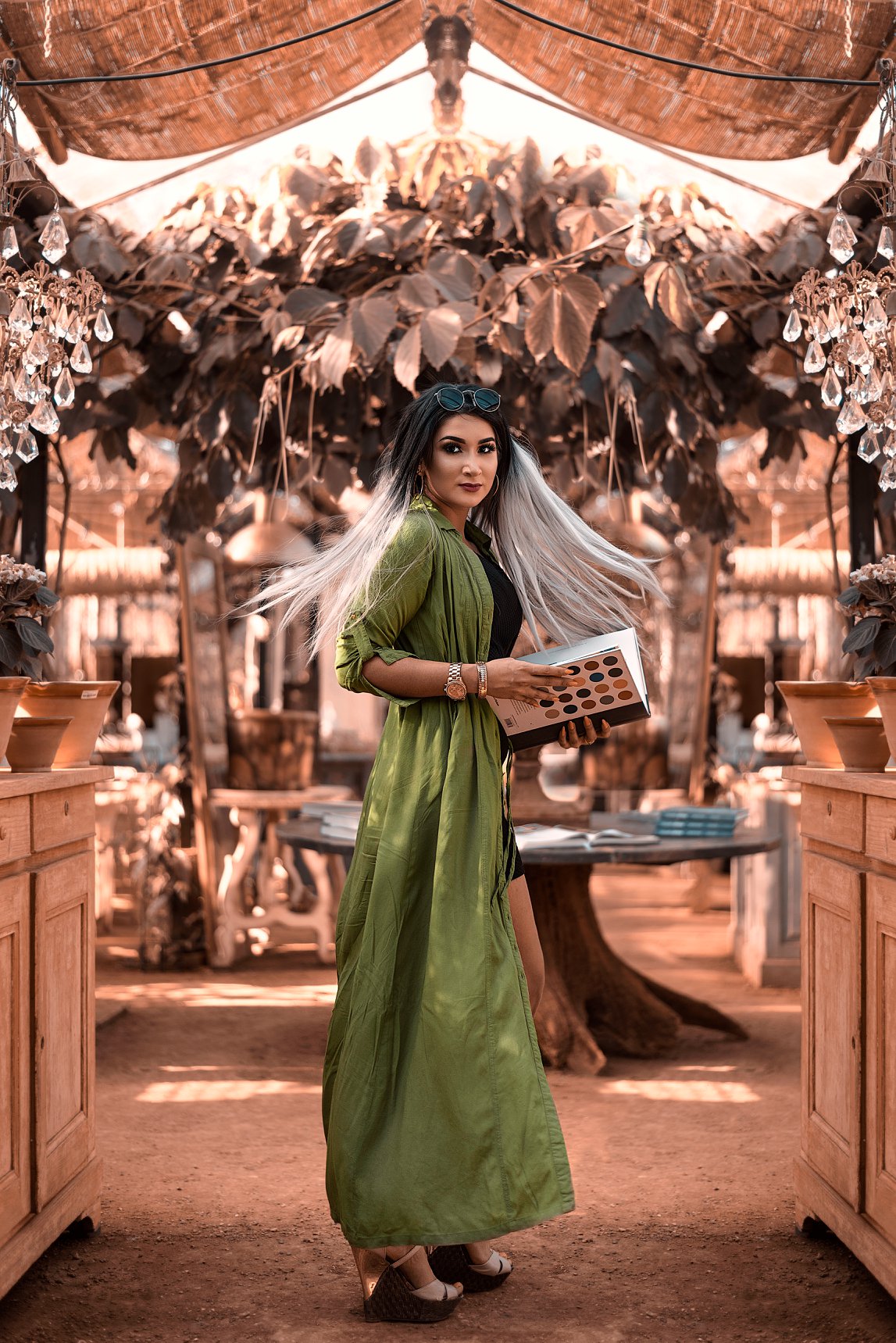 Dress: Boohoo.com (Deborah utility maxi dress)
Living in London for the past 5 years has brought so many experiences into my life, Ive seen some amazing places and experienced some things I just wouldn't have expected to experience in this city. As I've gotten older, I have realised how much I love exploring and experiencing mini adventures, it's something I have planned to do much more of in the future. Living away from my family, I like to make time to see my mum whenever I can, and love to make it fun, new and creative. So having discovered Petersham Nurseries in Richmond I knew automatically it was a place I wanted to bring my Mum for a day out.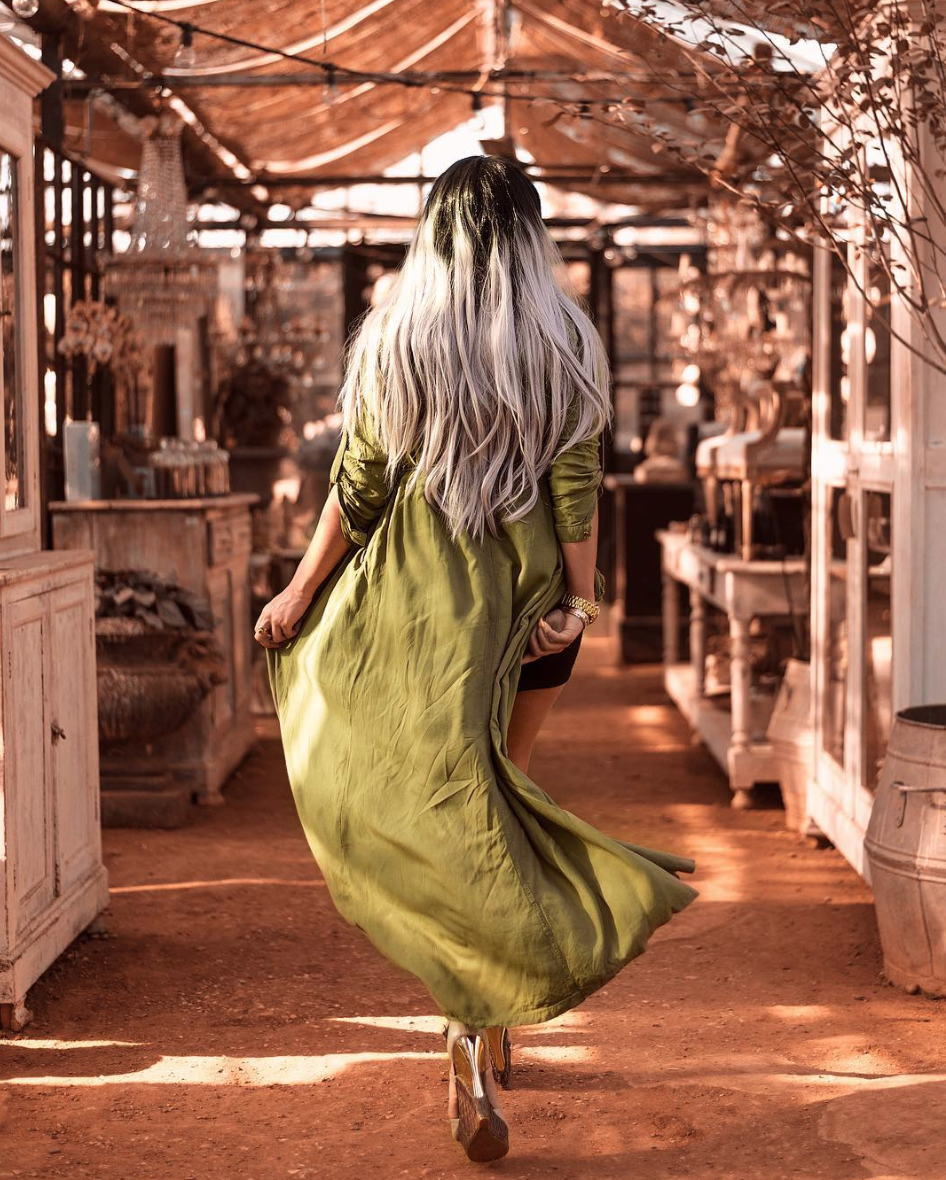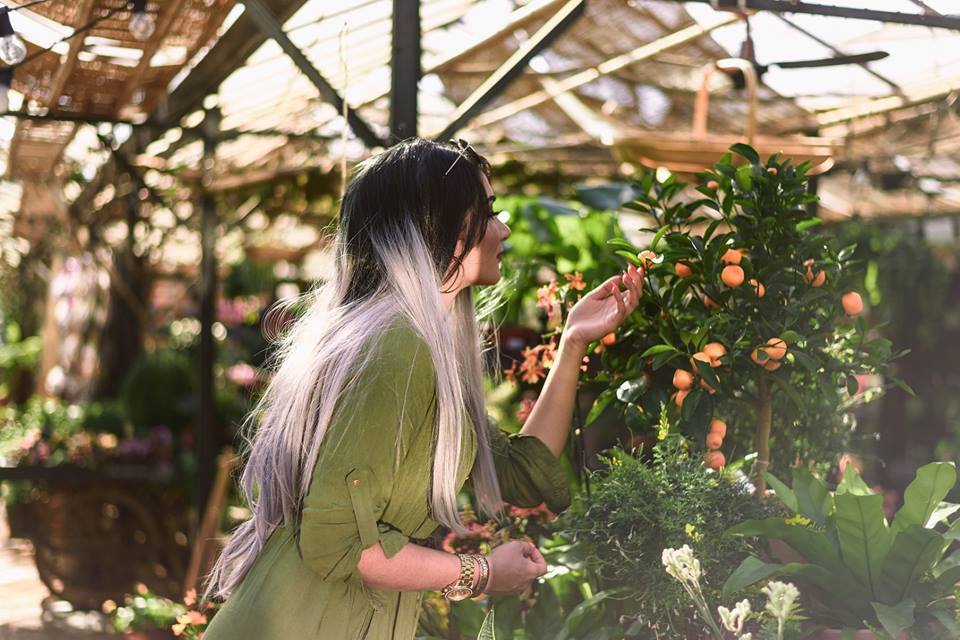 Petersham Nurseries is a very unique location comprised of a cafe, teahouse and shop. The business is aimed to inspire creativity, share knowledge and passion, which all shows in the layout of the place. Almost like stepping into a secret garden, the place is home to beautiful plants and fruit trees with an array of tables and greenhouses for guests to have some refreshments at their leisure. The family that created this place share a passion for "drawing out beauty in the simplest of things", which is illustrated beautifully in the environment they have created (you can read more about this on their website).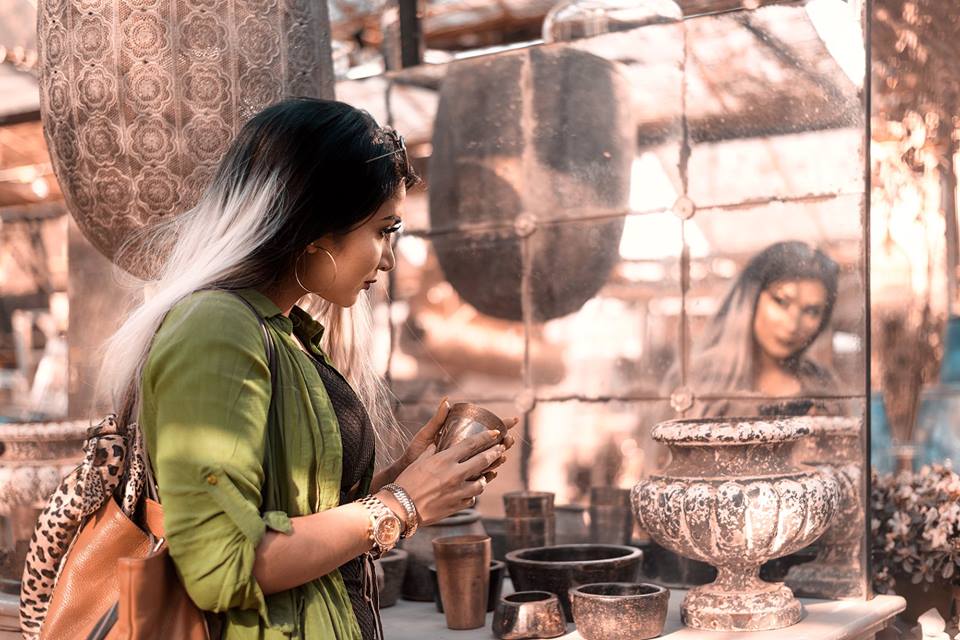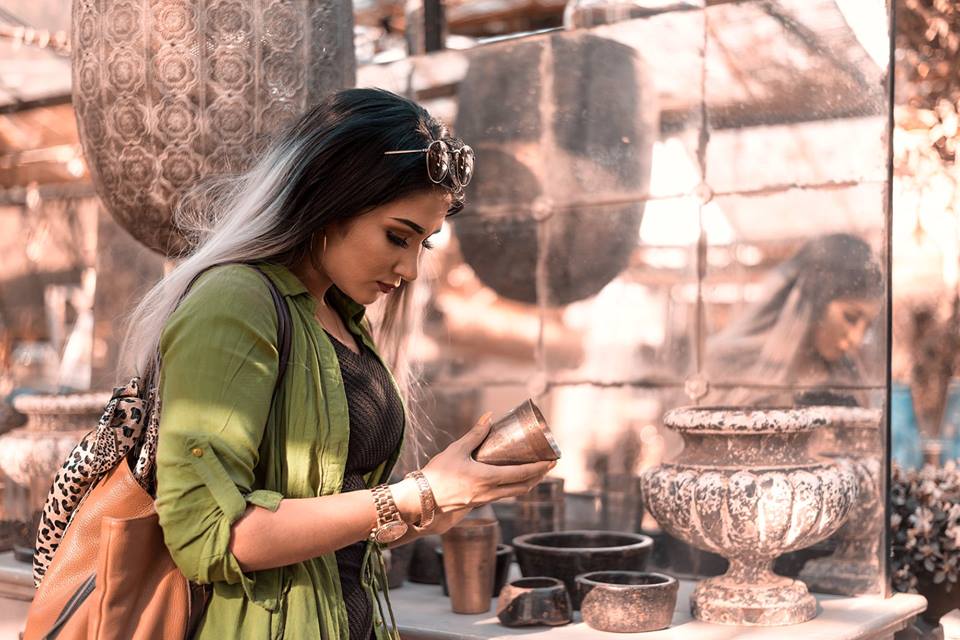 My two experiences at the Petersham Nurseries have been amazing. The first was very short as we came only 30 mins before closing but on a lovely sunny day. As there weren't many people around, I got to have a walk around and have a very nice peaceful experience. I strolled through the shop, which is connected to the restaurant, (adjacent to the tearoom). It was full of beautiful art pieces and reminded me very much of South Africa.
The sun beating down through the greenhouse gave it that overseas atmosphere. The shop is full of fragrances and furniture, all with a beautiful shabby chic vibe that is very classic and cultured.
It took a while to walk around and appreciate all the pieces on show that it wasn't until my second exposure to the location did I even see some items. I briefly sat in the courtyard that has a beautiful fountain surrounded by tables and chairs. I Imagine this to be a spot beautiful for the summer and afternoon tea. One of my favourite experiences from the first time was I saw a few beautiful cats wandering around at ease, this is what really prompted me to call my mother and inspired me to bring her as she has always wanted to visit a cat cafe!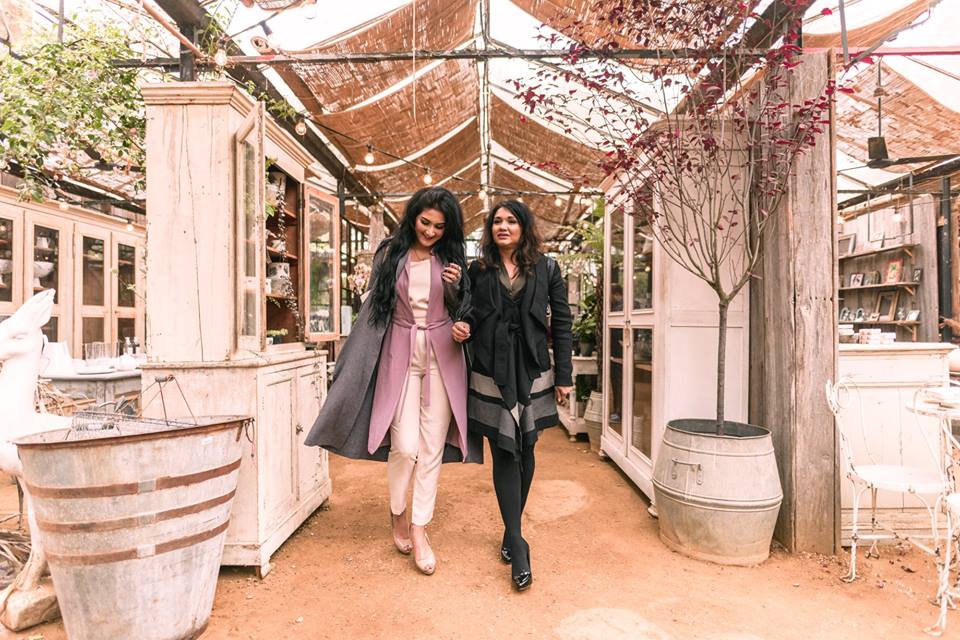 The second time we came I brought my mum. The weather on this day was not so good and the place was very busy, but none the less we had a good (and expensive) time. We arrived around 3pm on a Saturday, on a fairly rainy day, so we decided to order some food from the cafe before we looked around. The cafe was in a buffet style where food was served onto your tray at the kitchen, which I didn't have a problem with (they did have a waiter service but this was for their set menu restaurant). I was slightly aghast at the pricing in the cafe as one small bowl of salad came up to over £8 and a slice of lasagne was £12, which in my experience has topped most places I have been. None the less after spending just over £50 on 3 bowls of quinoa salad, a slice of lasagne, 2 cakes and 2 coffees, we found some great seats in the tea room ready to dig in.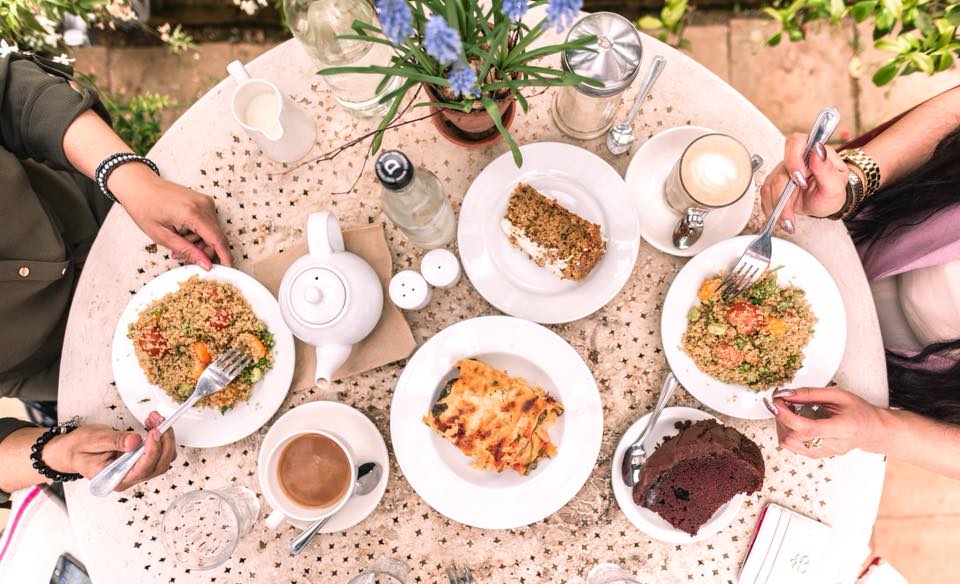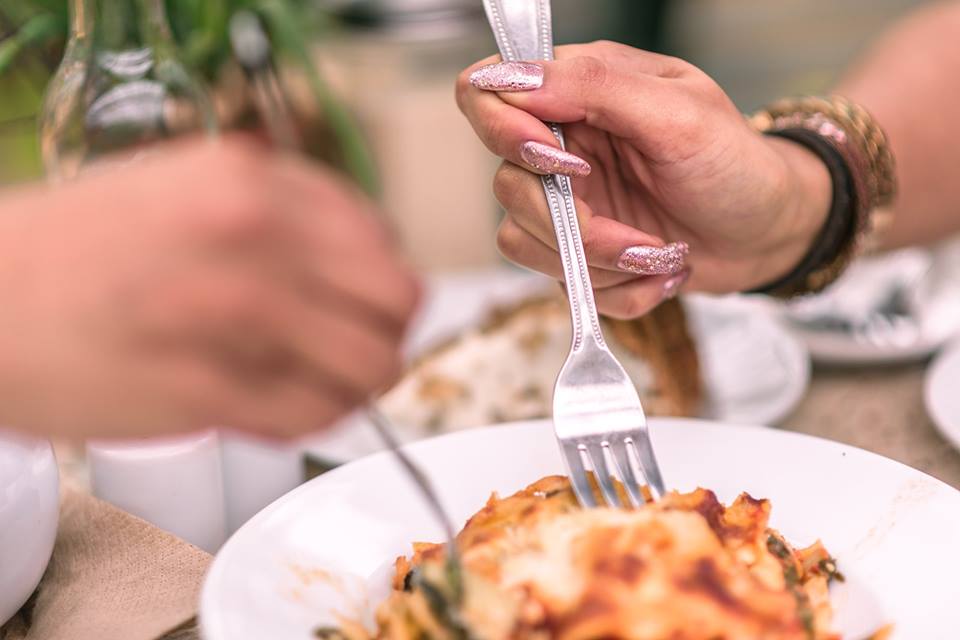 The lasagne was delicious as was the salad, and, well everything was delicious in all honesty but nothing of a great memorable experience. I feel that you pay for more the ambience of the place. In the future, I'll probably opt for just a coffee!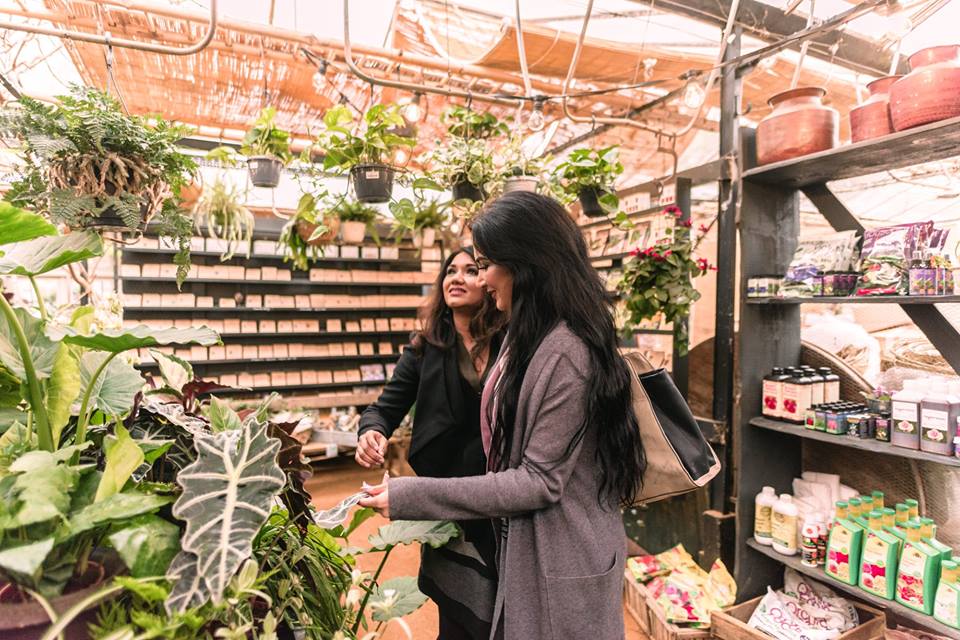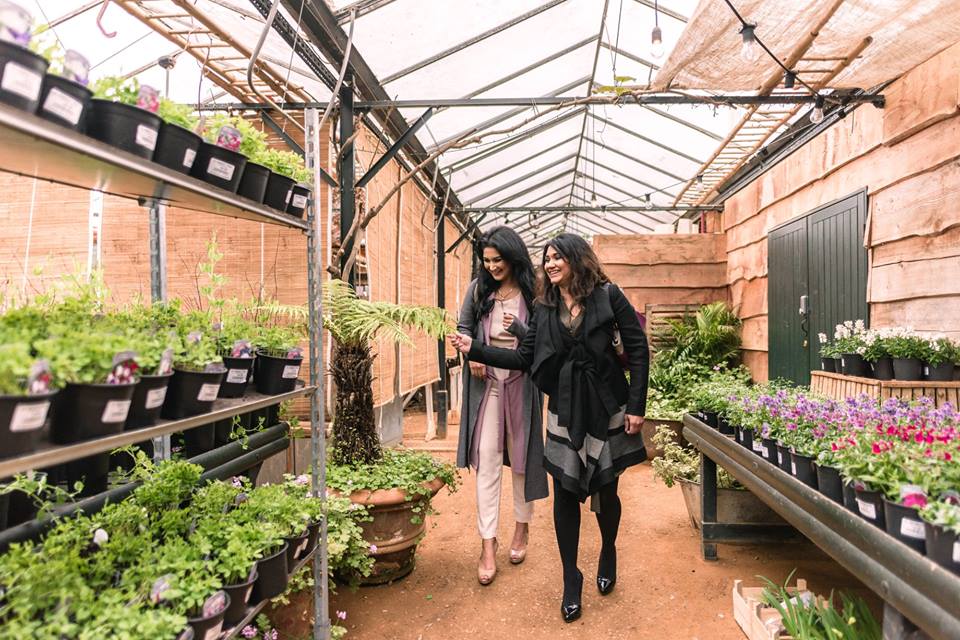 After lunch, we decided to walk around and check out the place. The garden shop had some beautiful plants, of which I know nothing about except they were beautiful. Once we had walked through (partially searching for the cats, of which we sadly couldn't spot) we walked through the shop. Again, the experience of the shop was beautiful but again seemed quite overpriced when looking at price tags, perhaps this was just as I'm not experienced or have the same appreciation someone else may have. Nonetheless, it was a very beautiful place.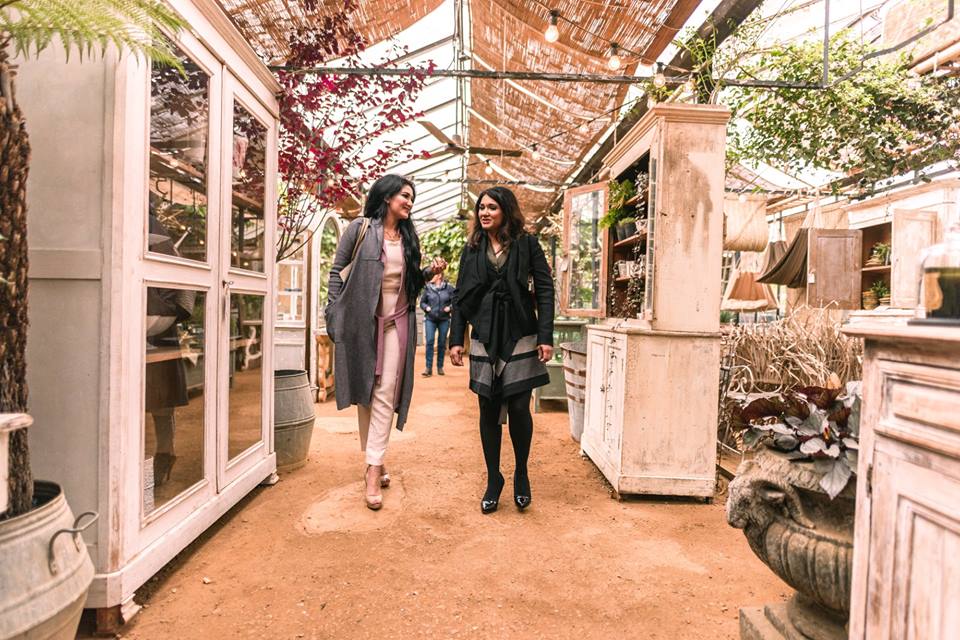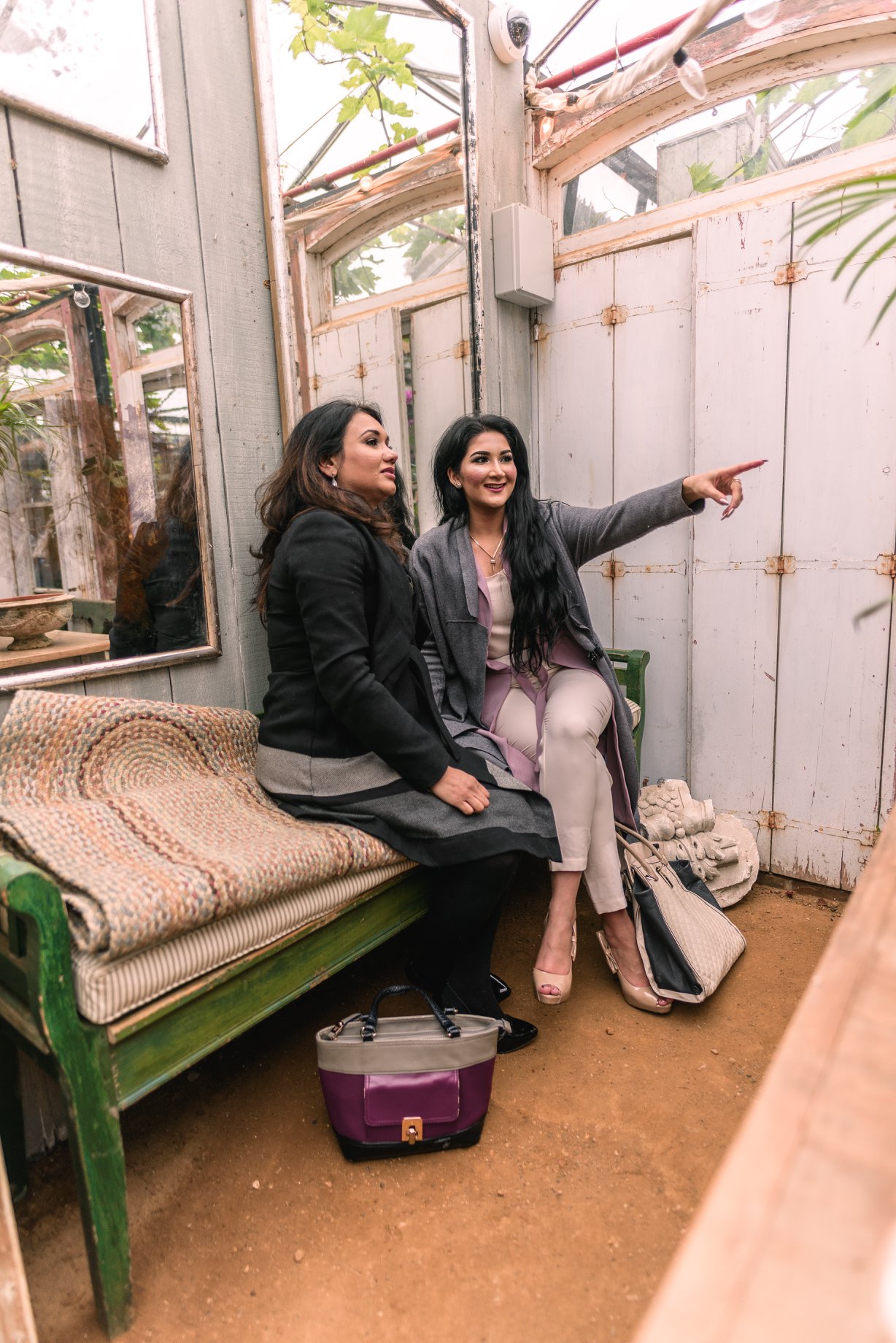 Overal, for people visiting or looking for somewhere to take family or friends for an 'upscale' yet 'relaxed' day out, Petersham Nurseries is definitely worth experiencing. Be prepared to pay at least £40 for a good lunch, but if you're going just for a tea, I'm sure you can make the outing very reasonable. This place seems like an absolute hidden gem and I will definitely be going again. It's perfect for photoshoots, personal time and for an intimate outing.
Let me know if you've been or plan on going, I'd love to hear your experiences!
Photography : Shahzer Karim