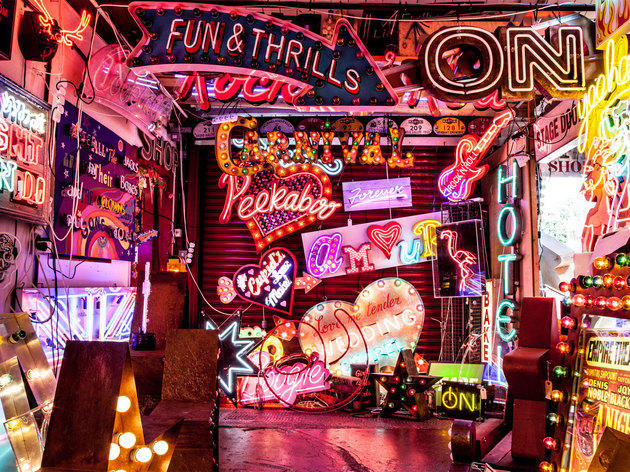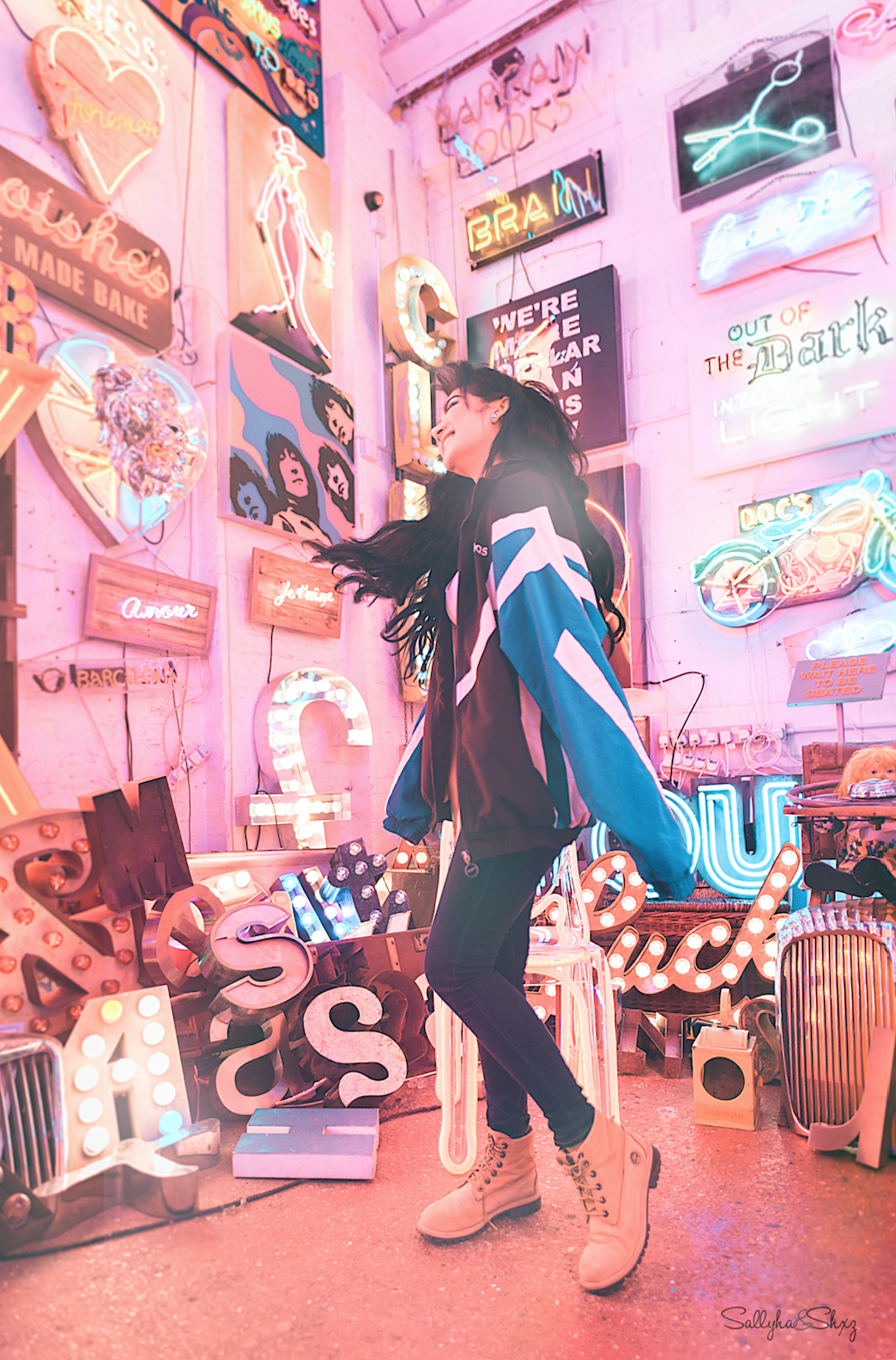 Well here is something that will light up your day! I was so excited to take a trip to visit one of the most 'lit' places in London… Any guesses? Yep, that's right, God's Own Junkyard! Situated in a quiet and remote part of North East London I would class it as an absolute hidden gem.
I have been planning to visit this place for some time and I'm so glad I did, Upon arrival, we entered this quite questionable industrial estate (which I wouldn't usually recommend for a day out, but in this instance, it was totally worth it). Although not extremely extravagant on the outside (should you arrive in the daylight), you are greeted by a life-size (fake) cow adorned with beautiful graffiti and artwork.
As the sun had set by the time we arrived, there was a very beautiful 'tacky' Vegas glow beaming out from the doorway along with a big "Hello To Those Who Dream Neon" painted on the side wall and I have to say that statement was right on the money. Upon entering, your eyes are completely in neon-heaven as every inch of the place glows with vibrancy, reminiscent of an inside equivalent to "Times Square". With an antique-shop vibe, I felt like I was in the future, or was in a movie like, back to the future! This place seemed so much like a scene that would be in a futuristic/ apocalyptic movie of which you have these underground stores of 'vintage' collectables; it's very surreal to feel like you're in the past and future at the same time.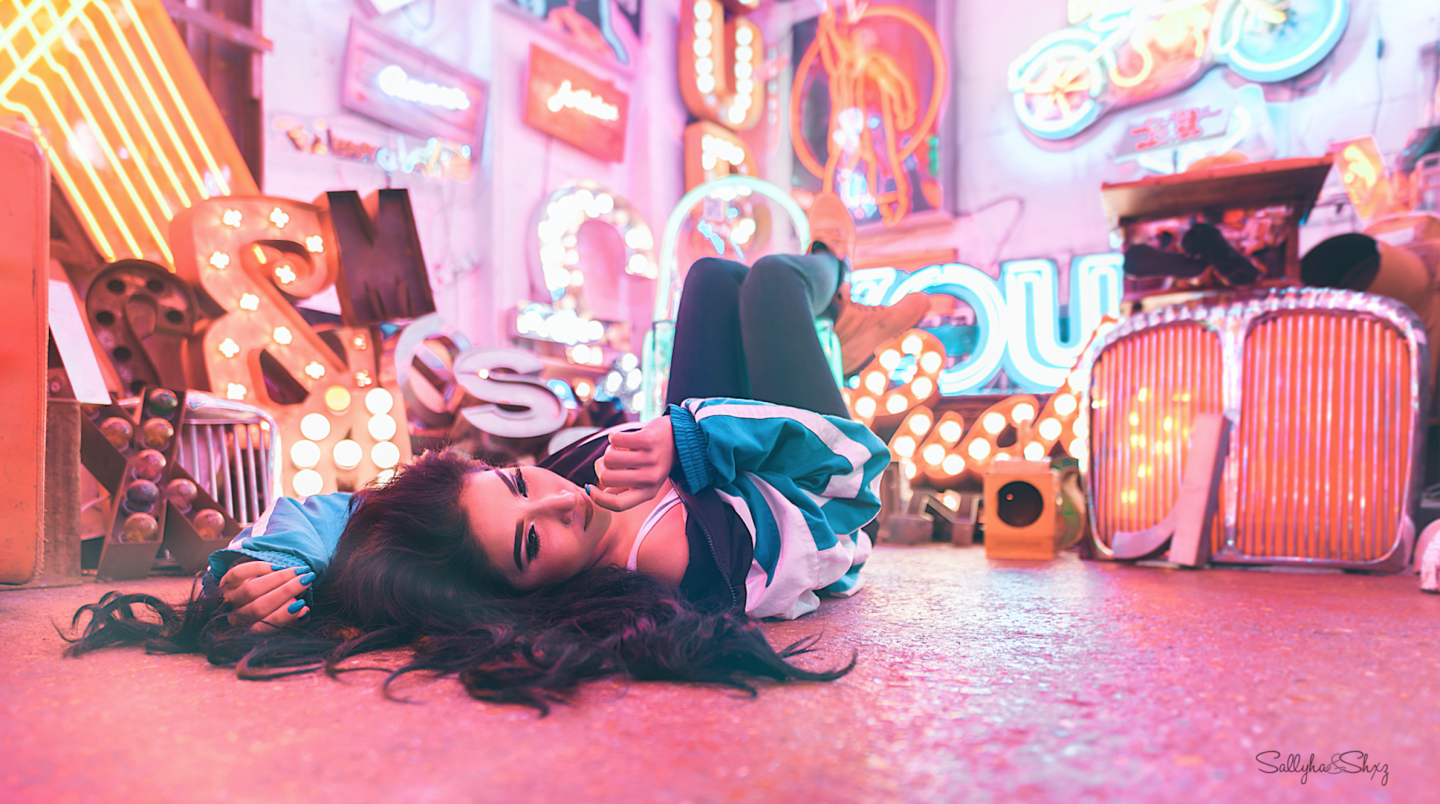 Although the place is not huge, its packed with Neon signs of all kinds; beautiful signs from the 60's Soho red-light district to London's underground ticket signage. Amongst these, there are also movie memorabilia signs that have been used for productions such as, Captain America, Charlie and the chocolate factory and many others. After movies have wrapped up filming, these signs are discarded and have found their way down the rabbit hole to this amazing location.
The Aladdin's cave of neon beauty is all thanks to the amazing artist Chris Bracey who creates and restores these neon masterpieces. Chris Bracey (dubbed the 'Neon Man'), has been creating these masterpieces for over 37 years acquiring a cult following, vastly in London and LA. It's no wonder he has such a large following after experiencing this neon-wonderland!
For social media heads, this is an absolute must on the list. Although professional camera's and Photography is prohibited, phone cameras are allowed, and on a location like this, who cares! A phone camera is all you need in this instagramable-haven.
I chose to rock up in a modern twist on a 90's hip-hop vibe as the glam vintage rockstar glow of the lights presented an interesting opportunity to juxtapose myself in an urban outfit. I wore skinny jeans paired with classic Timberland boots with a simple wite Vest top and I chose my outfit feature to be my Adidas originals oversized jacket.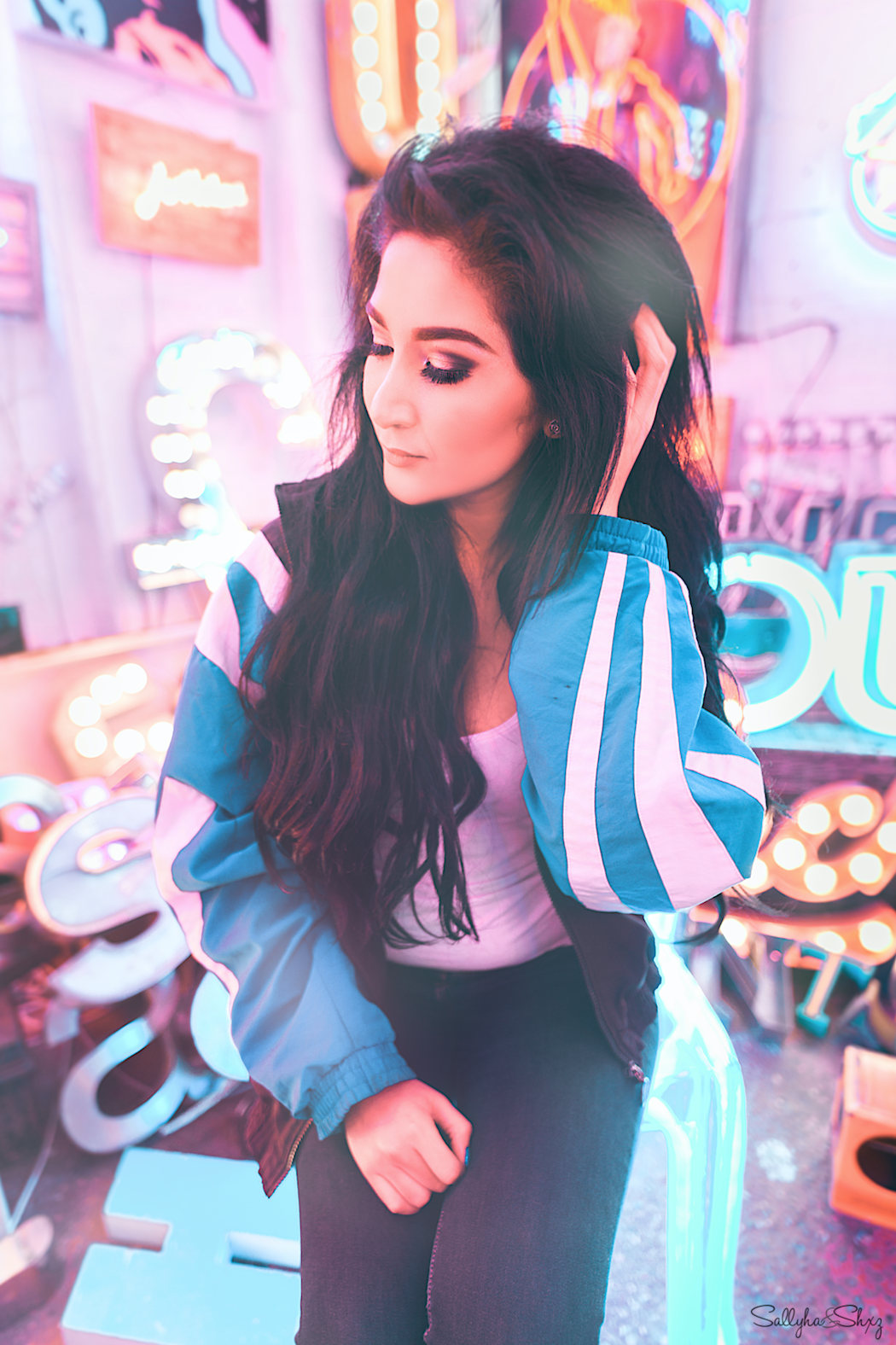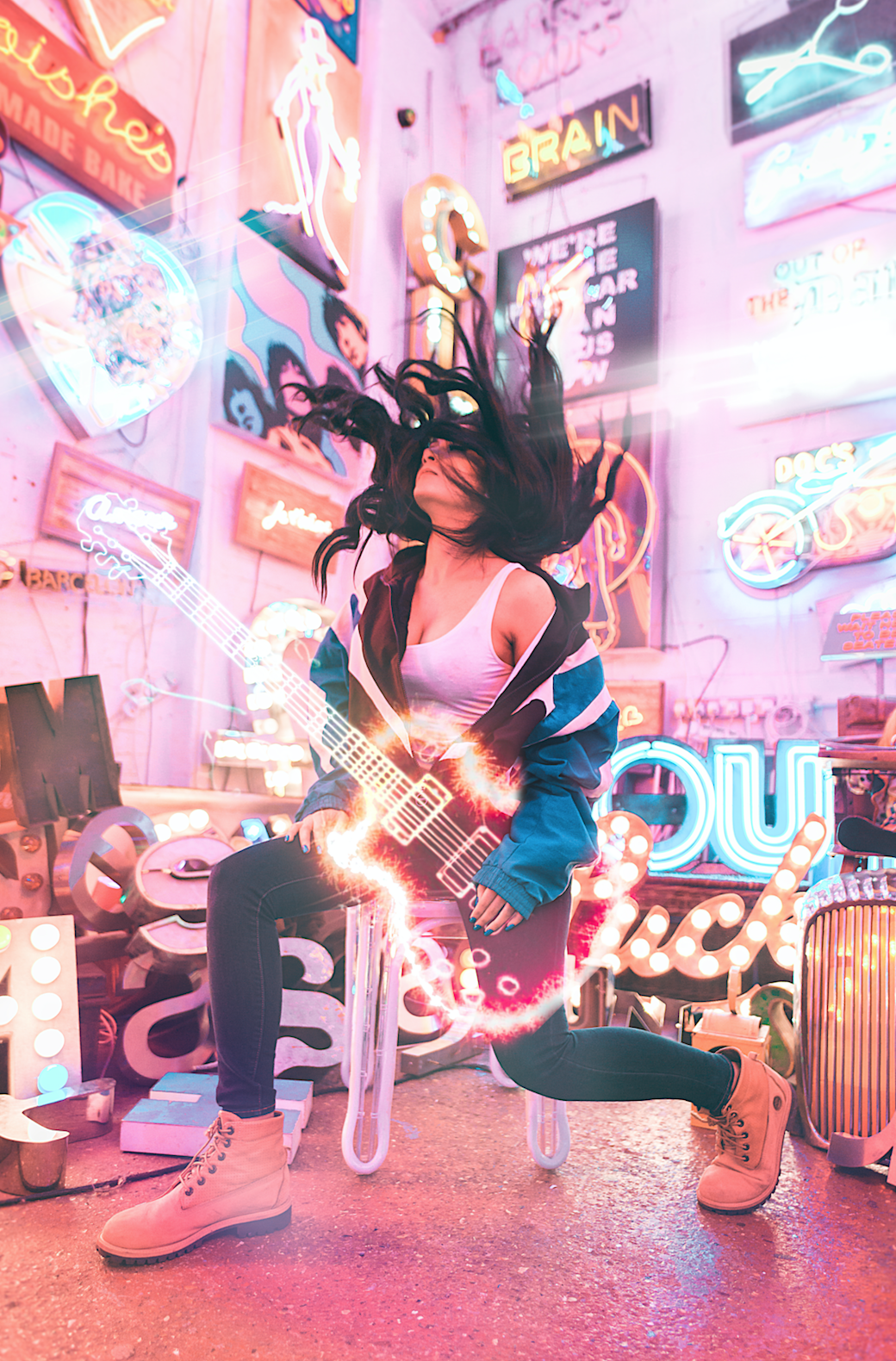 Photography by: Shaz Karim (@mindthevision)
Top Photo credit: Timeout London